Adrian Wilson: Graphic in Nature
Adrian Wilson's father and two brothers were all graphic designers, and Wilson believes there is also a very graphic nature to his interior photography.
"It's all about composition - avoiding the discordant elements one may not have the visual language to articulate, but we all notice," Wilson said. "Like hearing a singer out of tune or getting fries that are a little soggy, you don't have to be a musician or a chef to know something isn't quite right."
Though Wilson has been specializing in interior photography for nearly 25 years, only recently has he moved to New York.
"New York is really pushing me into a whole new visual direction," he said. "The city is one huge graphic canvas made up of rectangular shapes, from the buildings and rooms inside to the streets and traffic. I found that I am so overwhelmed by these graphic structures, I actually look for the ripples and texture within the framework because that is where the humanity of this city resides."
Wilson is working on several projects. One includes the use of lottery numbers to determine his next shooting location.
"The idea of using a GPS system by throwing up a result of 15 million to 1 is my idea of how random things in life can guide us to beautiful moments, the fleeting seconds where the concrete box we live in becomes softened by time and life," he said. "Those are the moments I try and capture – when events coincide in perfect harmony and life is palpable."
Wilson is pretty modest for someone as accomplished as he is. He feels privileged to have seen and documented unique places for his clients. For him, being able to photograph these places for others to enjoy is a gift. When asked what he plans to do on his 25th year anniversary as a photographer, his response was, "Maybe I will stick some of my favorite prints up on a wall at a party and celebrate."
Marc Ecko for Marc Ecko.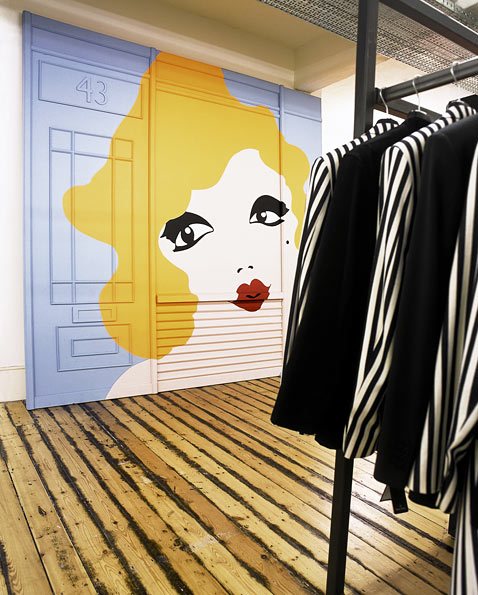 Paul Smith, London
Nobu 57, New York for David Rockwell.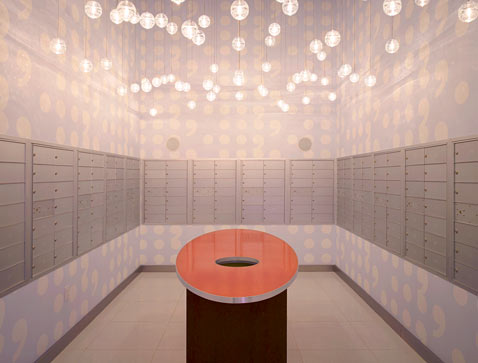 Highland Park, DC for Hickok Cole.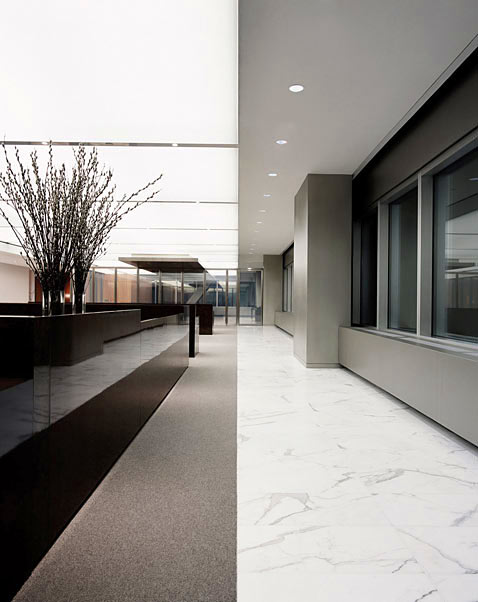 Kirkland & Ellis, New York for SOM.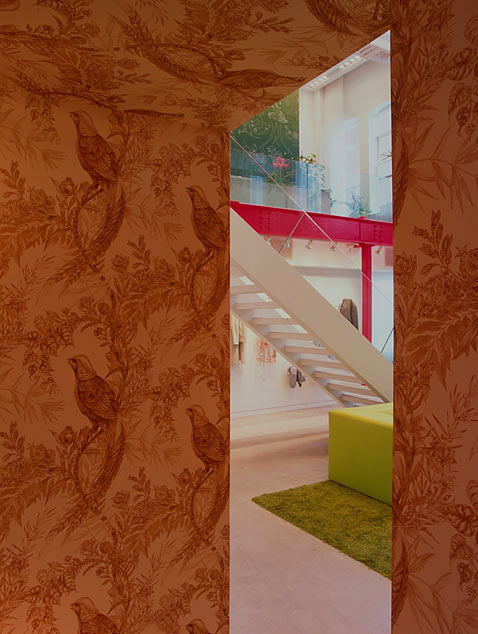 Undisclosed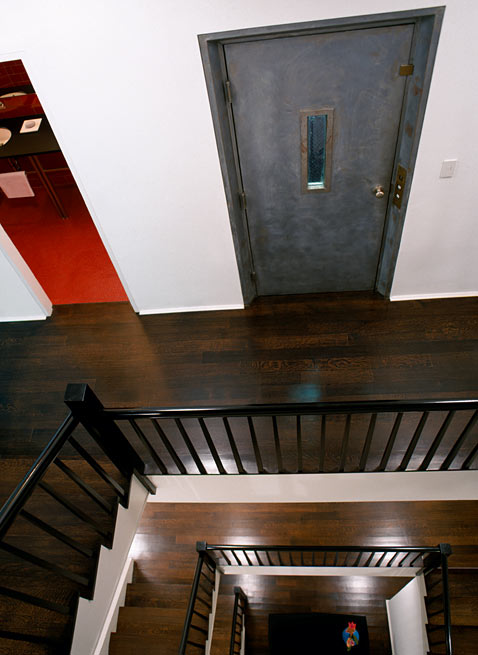 Tribeca Townhouse, New York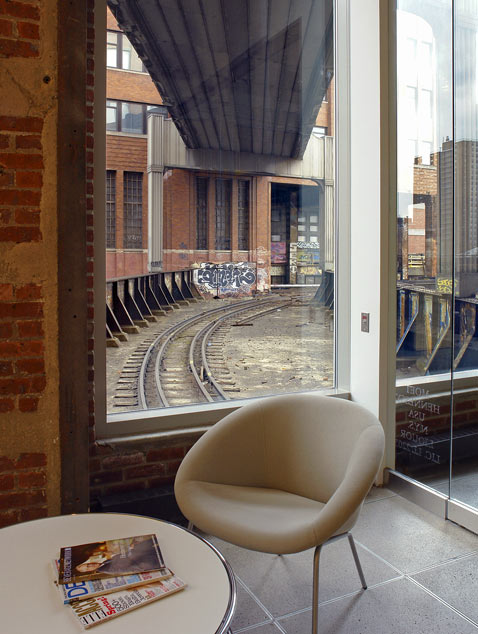 Moet Hennessy, New York  for TPG.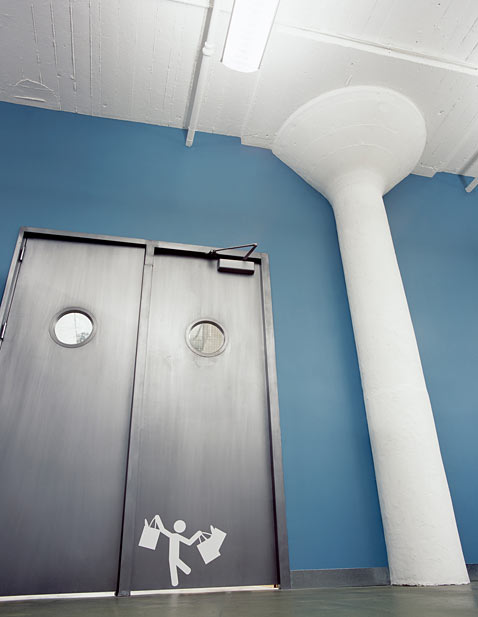 Smart Design, New York for Kostow Greenwood.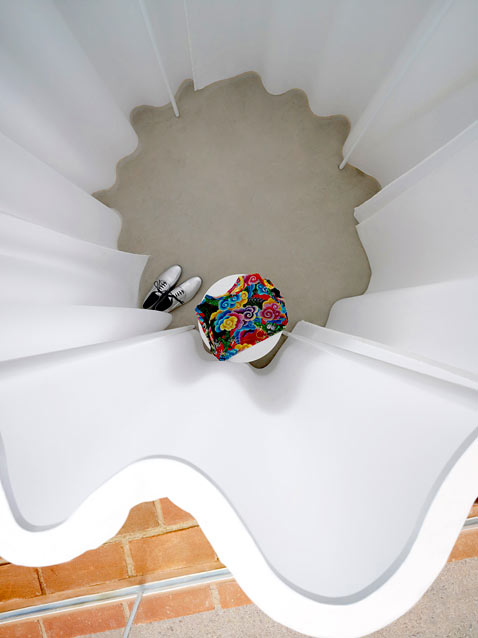 Yohji Yamamoto, New York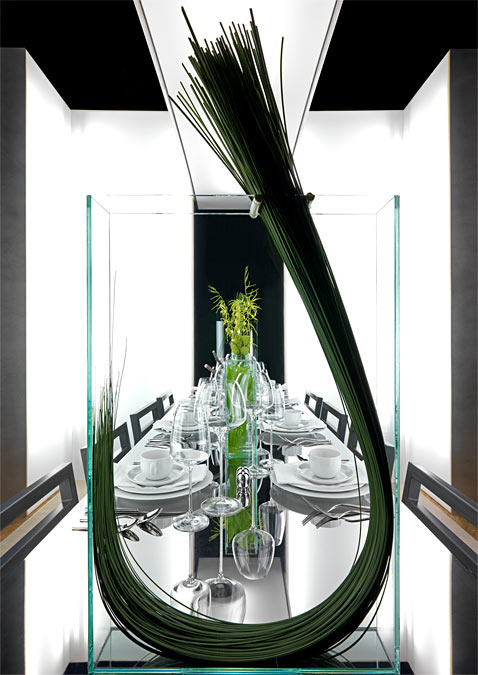 DIFFA Dinner for SOM.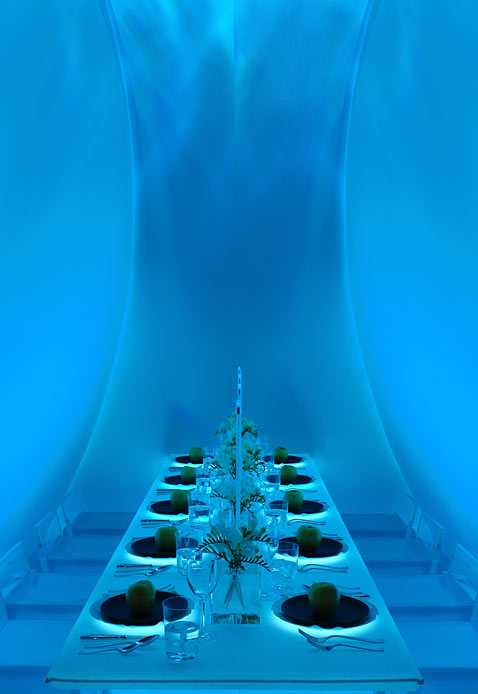 DIFFA