Las Luminarias, the Festival of Fire
In San Bartolome de Pinares, a small village northwest of Madrid, the celebrations have begun for the festival of Saint Anthony, the patron saint of animals. Every year on Jan. 16, the village kicks off the festival  with Las Luminarias. In this centuries-old tradition, the villagers ride their horses through large fires set in the streets. The idea is that the smoke purifies the animals as  the horses jump through the flames. A priest and his two witnesses preside over the act, blessing the animals.
 Las Luminarias is believed to have started in the eighth century, predating the spread of Christianity.  In northern Europe, the Christians would use fires to try to suppress pagan rites. The horses jumped over the fire not only to burn and destroy the demons and spirits but also to  bring on fertility, welfare and good health.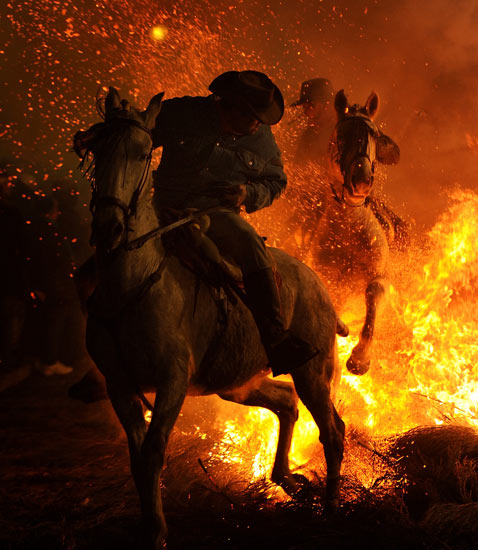 (Jasper Juinen/Getty Images)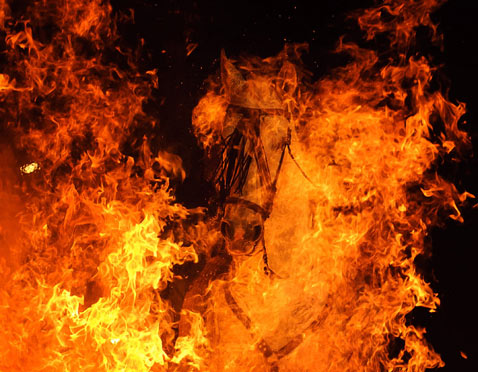 (Daniel Ochoa de Olza/AP Photo)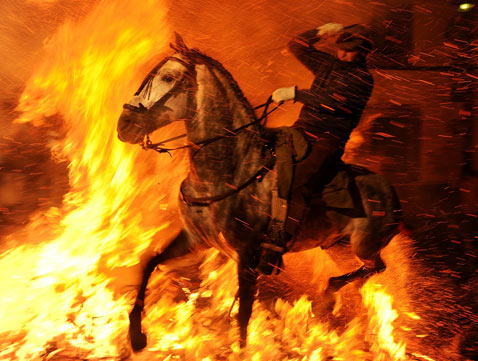 (Jasper Juinen/Getty Images)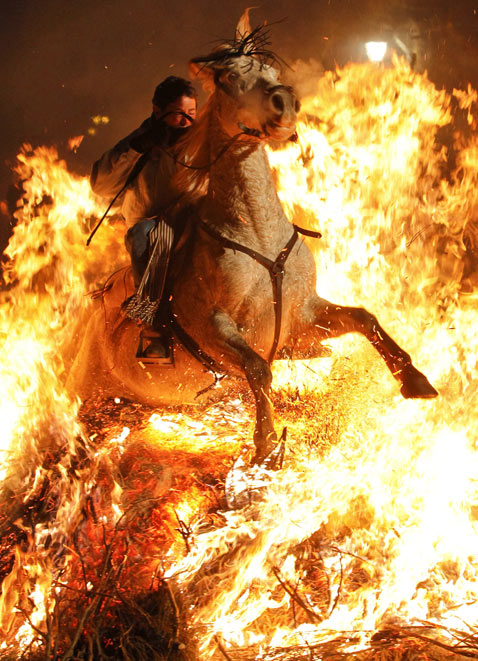 (EPA)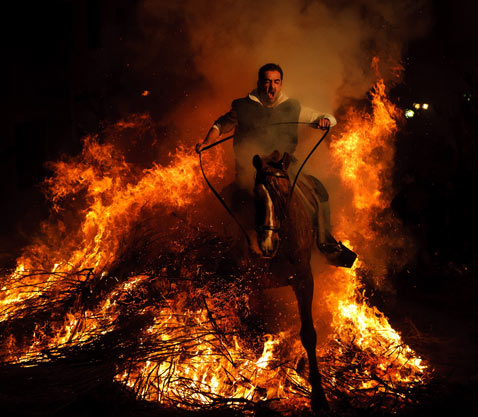 (Daniel Ochoa de Olza/AP Photo)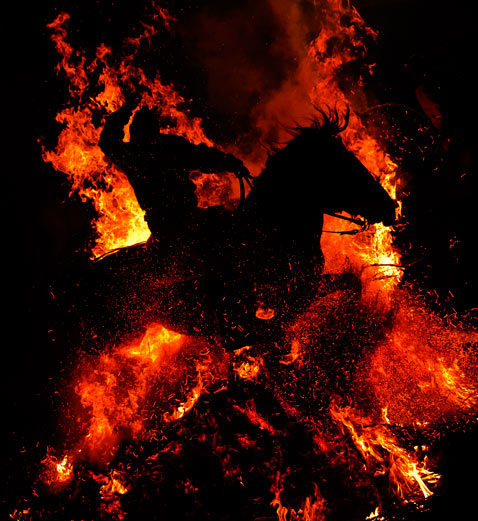 (Daniel Ochoa de Olza/AP Photo)