Mieko Mahi's Striking Energy Photography
When photographer Mieko Mahi goes to work, it's often at the cost of her own comfort.  Specializing in the energy industry, she's apt to be shimmying around dangerous equipment on greasy rig floors, scrambling up the radio tower of a drill ship in rolling seas, or hanging close to the door of a helicopter as it zooms past an offshore drilling platform.  Her attire usually includes a hard hat and steel-toed boots.
"A lot of photographers won't do this work because of last minute scheduling and being subjected to extremes of cold, dust and heat for long periods," she says. "The weather conditions are never ideal and I'm asked to make things beautiful that aren't inherently beautiful."
Mahi travels the world to photograph drilling rigs, barges, pipelines, and oil refineries.  Drawing on her art education, she juxtaposes marvels of engineering against the natural world and finds angles and lighting that achieve an alluring effect. "I don't take pictures," she says, "I create them."
Based near Houston, Texas, the photographer has been shooting in the oil and gas industry since the late 1980s.  Her award-winning photographs have been published hundreds of times on the covers of industry trade publications.  Her work has been featured in maritime museum exhibits and hangs in the offices of energy companies in the U.S., Middle East, Europe and China.
Peter Heyne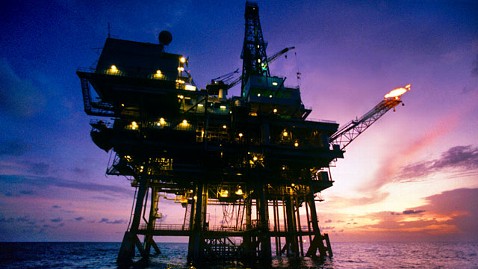 Offshore rig platform with flare in Gulf-of-Mexico.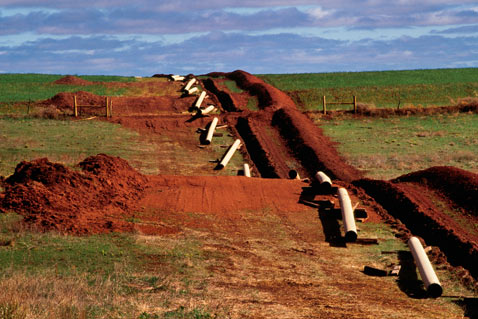 Pipeline laying on hill, Custer County, Oklahoma.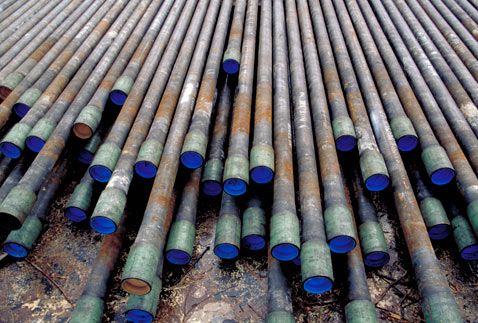 Abstract pipe rack.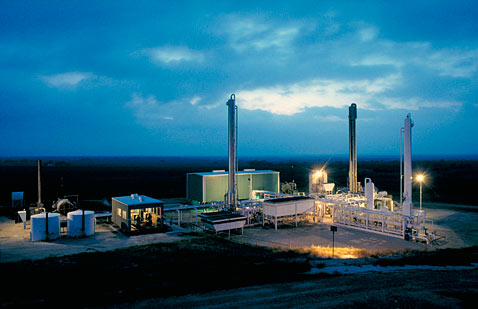 Texas processing facility at sunset.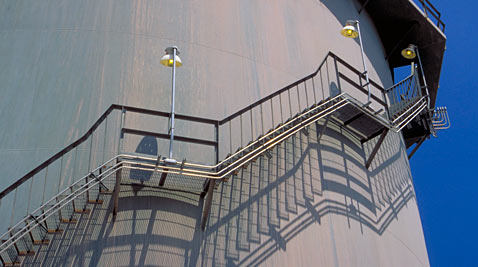 Storage tank abstract at a Texas refinery.
Aerial of storage tank farm, Port Arthur, Texas.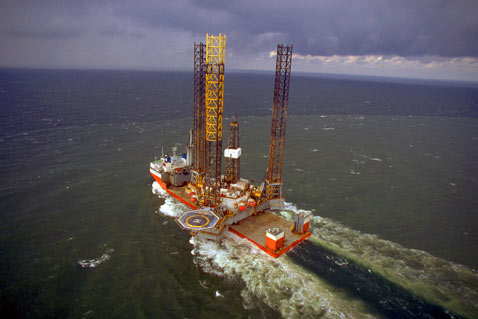 Jack-up rig tow-out from the North Sea.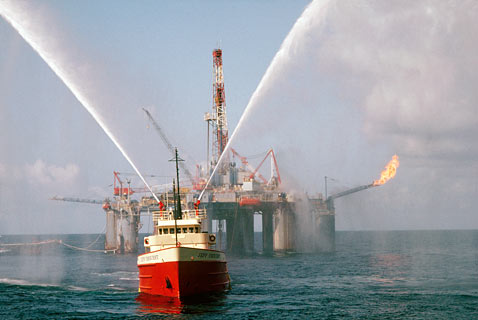 Fireboat spraying water near semi-submersible rig in Gulf-of-Mexico.