YOUR VOICE, YOUR VOTE: ABC News Assigns Digital Reporters to Vice President Joe Biden & GOP Vice Presidential Candidate Paul Ryan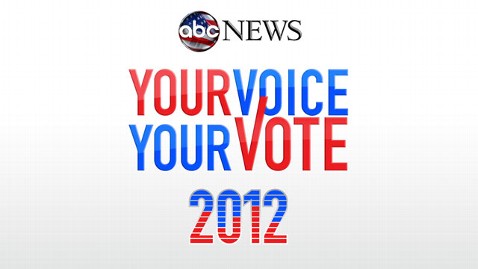 With the tickets for both parties complete, ABC News has assigned digital reporters to cover the running mates of President Obama and former Gov. Mitt Romney. Arlette Saenz ( @ArletteSaenz), who covered Newt Gingrich, Rick Perry, and Rick Santorum at various points in the primary campaign, will be covering Vice President Joe Biden as he hits the campaign trail this fall. Shushannah Walshe ( @ShushWalshe) will be traveling with Republican Vice Presidential candidate Paul Ryan. Walshe, who covered both the Santorum campaign and Iowa primary for ABC, co-authored "Sarah from Alaska: The Sudden Rise and Brutal Education of a New Conservative Superstar," after the 2008 election.
Emily Friedman ( @EmilyABC), who has been covering Mitt Romney since the beginning of his campaign, will continue to cover Republican Presidential nominee. Devin Dwyer ( @DevinDwyer) will continue to report on the President's re-election campaign.
Equipped with all video, text and social media tools, ABC's campaign digital reporters are uniquely positioned to cover what's happening in the political trenches. An instrumental part of ABC's "Your Voice, Your Vote" election reporting - this group breaks major news on the campaign trail and provides revealing details about the candidates and their teams. The campaign digital reporters complement the all-star line-up of seasoned political journalists of ABC News.