Exclusive: Harrowing Tale of Algeria Hostage Crisis Survivor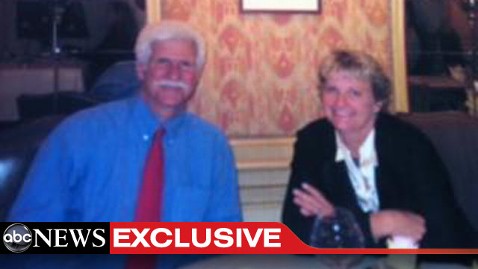 By CLAYTON SANDELL and CAROL McKINLEY
The wife of one of the Americans who survived the hostage crisis at the BP facility in Algeria said that her husband hid from armed terrorists for more than two days, even as the gunmen paced feet away, before deciding to make a run for his life.
"They were alive and in hiding," Kristi Wysocki told ABC News in an exclusive interview, referring to her husband, Steven, and two of his international colleagues in the facility. "They got the impression that the terrorists had figured out there was somebody hiding in that building."
Speaking from her Elbert, Colorado home, Kristi said that she first knew something was dreadfully wrong at her husband's workplace when she got a mysterious, alarming text message in the middle of the night last week.
"I love you, bad problems, will talk later," was all it said, according to Kristi. "I texted back and said, 'What does this mean?' and he texted back 'Terror attack, ok now, hope to talk soon.'"
What the Colorado woman didn't know was that al Qaeda-linked terrorists had stormed the facility and would hold it for four days. By the time it was all over Saturday, 37 civilian hostages would lose their lives, including three Americans. Steven, however, wasn't one of them.
Kristi said her husband described having no food and only drinking a pint of water the entire time - he was afraid of having to urinate, which could give him away. He and his colleagues were able to move around some, but whenever Steven heard the terrorists enter their building, he hid under his desk.
"He told me that when he felt someone was close, that was the only time he could quit shaking," he said."That he managed something inside of him to not shake when they were nearby."
Several times he held his breath while a patrolling terrorist walked by just feet away. Kristi refrained from texting him, fearing even the faint buzz of the phone could put him in danger.
At one point the group was able to barricade themselves in a room where the terrorists tried to get in but couldn't.
Then, after outsmarting the armed gunmen for more than two days, Steven and his colleagues decided to make a break for it early Friday.
"They started to leave as soon as there was enough light," she said. "They didn't want to run for it in the dark because they thought the [Algerian] military might shoot them."
Eventually the group ran across an Algerian military unit, which took them in. The next day, those forces launched an operation to take the terrorists out - killing 29 of them and capturing three others.
Steven and six other Americans had survived the ordeal.
"He's the air I breathe. It was a miracle he was unhurt," Kristi said. "He feels very fortunate to be alive."
But Kristi said Steven mourns the loss of his co-workers who did not survive, one a very close friend and other colleagues.
"His heart is broken," she said. "It's a very bittersweet homecoming for him."
As such, the Wysocki family is flying their American flag at half-staff today.