Fusion Reveals New Logo
ABC-Univision Joint Venture Launches in Second Half of 2013
Today Fusion, the groundbreaking news and lifestyle network for U.S. Hispanics, revealed its new logo.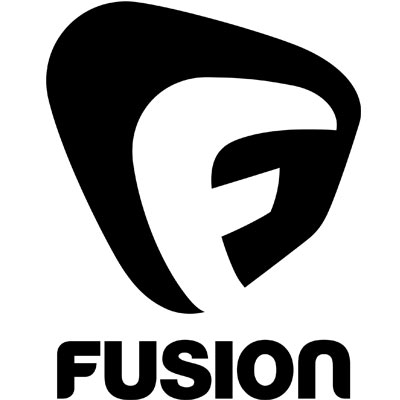 "The logo is a powerful representation of Fusion's identity. Our brand will reflect the attitude of millennials - shaped by a sense of unity with a voice that's fun, fresh and even irreverent," said Beau Ferrari, interim President for Fusion and Executive Vice President of Operations for Univision Networks.
The Fusion logo was developed by LA-based design firm Buster in collaboration with Lubin Lawrence and the team at Fusion.
"This shape is bold, evolving and engaging. It is an iconic stamp that will be instantly recognizable," added Michael Berkman, VP and Creative Director, Fusion.
The ABC-Univision joint venture will be available at launch in millions of households nationwide. Five of the nation's biggest cable distributors have already agreed to carry the network, including Cablevision, Charter, Cox, AT&T U-verse and Google Fiber. It is scheduled to launch in the second half of 2013.
Programming will focus on the issues most relevant for U.S. Hispanics, including the economy, entertainment, music, food, immigration, pop culture, education, politics, health and wellness and more.
Recently announced hires include Derrick Ashong (anchor), Berkman, Eric Lieberman (general counsel), Maritza Puello (managing editor, Newscore) and Mariana van Zeller (correspondent).
Fusion capitalizes on Univision's news leadership and expertise in reaching U.S. Hispanics and ABC's global news leadership to serve over 50 million Hispanics, the youngest and fastest-growing demographic in the U.S. Currently, Hispanics represent 16 percent of the total population in the United States, a number that is projected to double to 30 percent by 2050. Hispanics wield considerable spending power of over $1.2 trillion and have an increasing impact on social, economic and political trends.
Fusion is based in Miami, Florida. (Read here: http://abcn.ws/URrlyW)
Media Contacts:
Julie Townsend / 212-456-4934 / julie.townsend@abc.com
Jose Zamora / 305-790-3793 / josezamora@univision.net