Edie Windsor Sits Down for an Interview with Diane Sawyer After DOMA Ruling from Supreme Court, Airs Tonight on "ABC World News"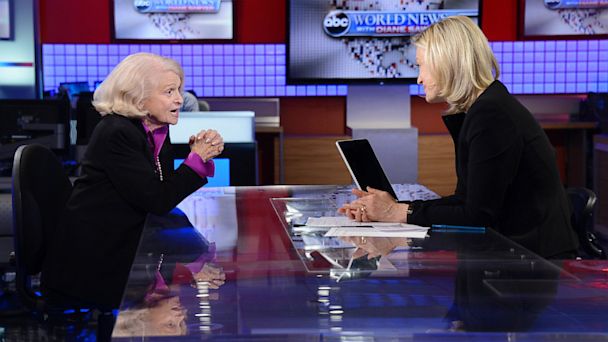 Edie Windsor sat down for an interview this afternoon with ABC's Diane Sawyer. Edith "Edie" Windsor is the human face behind the Supreme Court case that challenged the constitutionality of the Defense of Marriage Act (DOMA). Today the Supreme Court ruled in United States v. Windsor that a portion of DOMA, which denies federal benefits to same-sex couples, is unconstitutional. The interview airs tonight on "ABC World News."
"World News with Diane Sawyer" airs at 6:30 p.m., ET on the ABC Television Network. Michael Corn is the executive producer of the broadcast. Follow Diane Sawyer and the "World News" team online: @DianeSawyer; @ABCWorldNews; facebook.com/DianeSawyer; facebook.com/WorldNews.