Something Strange in the Sky
Roswell. The name has come to mean more than a place, but also the presence of mysterious things, of unexplained objects and conspiracy theories.
The reported sightings of an unidentified object on July 7, 1947 has been supposedly debunked and verified, glorified in Hollywood and decried in Washington, D.C. There have been untold numbers of UFO sightings around the world, some more credible than others.
The advent of photography has done little to shed light on the issue, instead fueling never-ending debates of UFO vs. dust on lens.
In honor of all things weird (and the UFO Festival in Roswell, N.M.), here's a look back at the heyday of UFO sightings around the world.
Maj. Jesse Marcel from the Roswell Army Air Field with debris found 75 miles northwest of Roswell, N.M., in June 1947. The debris was identified as that of a radar target. The Air Force has debunked reports of a UFO crash near Roswell, N.M., in 1947.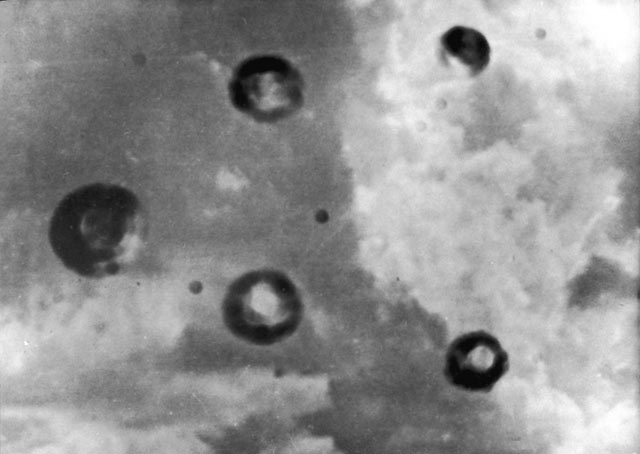 Reportedly the first sensational picture of the mysterious objects popularly known as flying saucers, this photograph is reproduced from an issue TeenAge Times in Dublin, Ireland, on March 25, 1950. (Gamma-Keystone via Getty Images)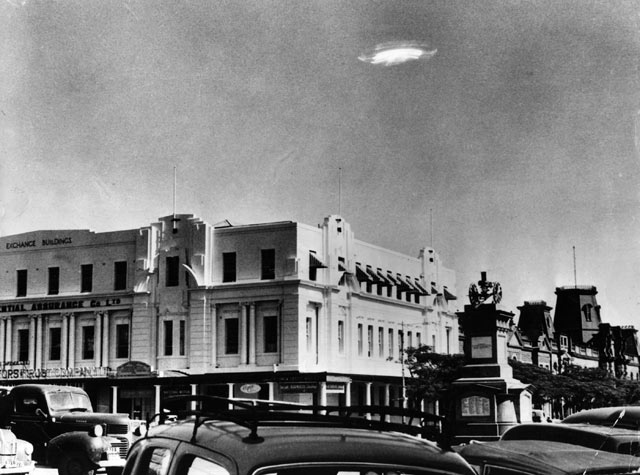 An unidentified flying object in the sky over Bulawayo, southern Rhodesia, on Dec. 29, 1953. (Barney Wayne/Keystone/Getty Images)
This May 3, 1964 photo shows a 32-by-49-foot burned spot outside La Madera, N.M., where Orlando Gallegos, a truck driver from Santa Fe, N.M., said he saw a strange object spouting flames. (Cloyd Teter/The Denver Post via Getty Images)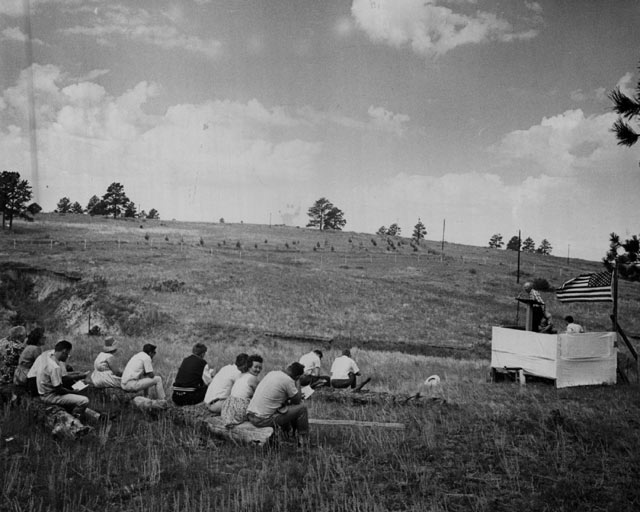 A sparse crowd listens to the president of the Denver UFO Society; Victor E. LeRoy, right, at the opening of a two-day symposium at a ranch near Parker, Colo., on July 23, 1965. (Ira Gay Sealy/The Denver Post via Getty Images)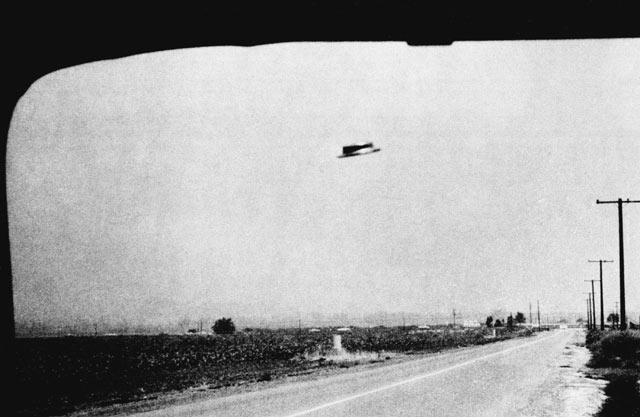 This is one of three photos of a supposed UFO taken by Rex Heflin, Mar. 28, 1967, Santa Ana, Calif. Heflin was an Orange County highway department investigator. (AP Photo)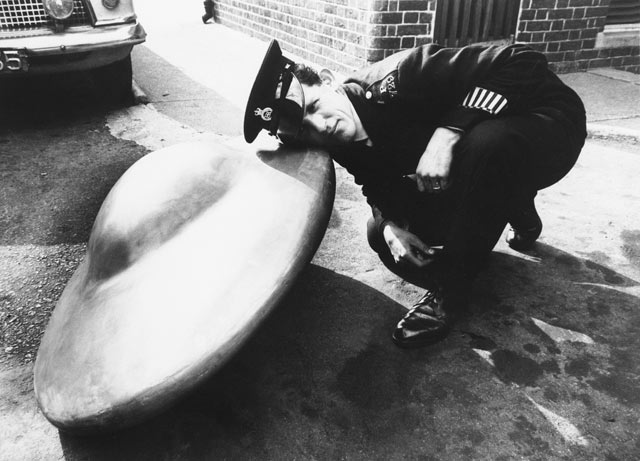 A policeman listens to sounds emitted by an object fallen from the sky in Kent, Britain, in Sept. 5, 1967. Mysterious objects fell throughout many regions of Great Britain that day. (Gamma-Keystone via Getty Images)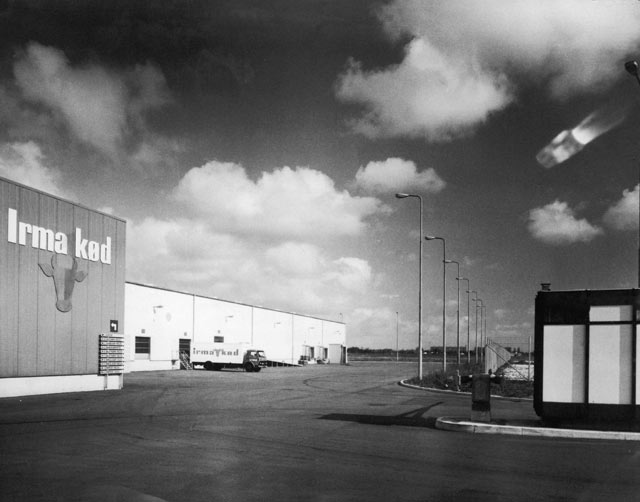 An unidentified flying object inadvertently photographed in Copenhagen on May 9, 1975. (Gamma-Keystone via Getty Images)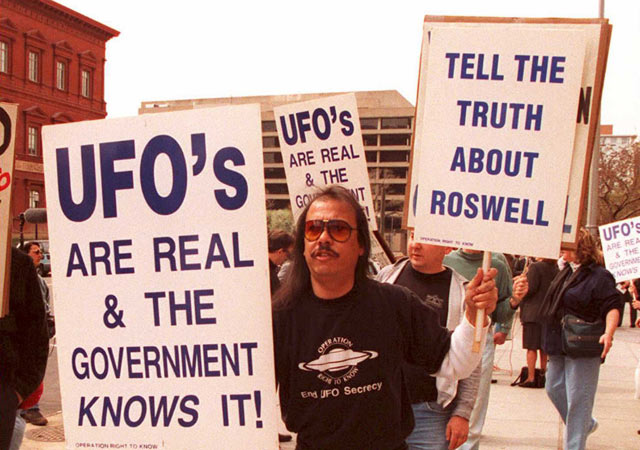 A group of protesters march in front of the General Accounting Office (GAO) March 29, 1995 to raise awareness about an examination being conducted by the GAO for documents about a weather balloon crash at Roswell, N.M. in 1947. (Joshua Roberts/AFP/Getty Images)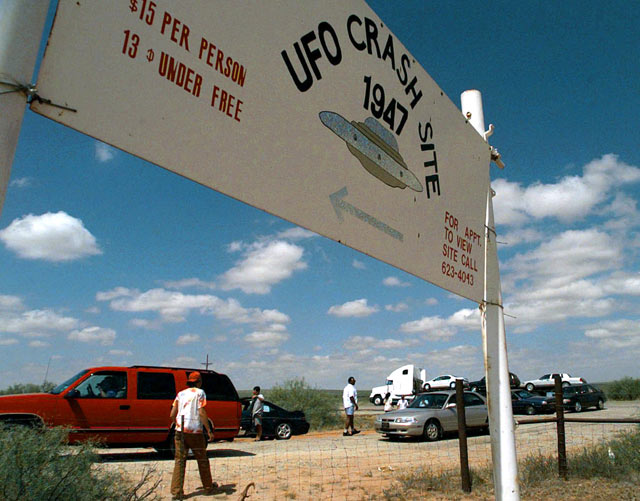 Tourists and the curious stop July 4, 1997 at the sign marking the entrance to Hub Corn's property outside Roswell, N.M., where an alien ship allegedly crashed 50 years before. (Susan Sterner/AP Photo)
For more information about the Roswell UFO Festival, visit its site here.
See more featured photography curated by ABC News' photo editors, and at Picture This, the ABC News photography blog.