ABC News to Commemorate the 50th Anniversary of Martin Luther King's "I Have a Dream" Speech with a Special Global Event to Run Across Digital and Television Networks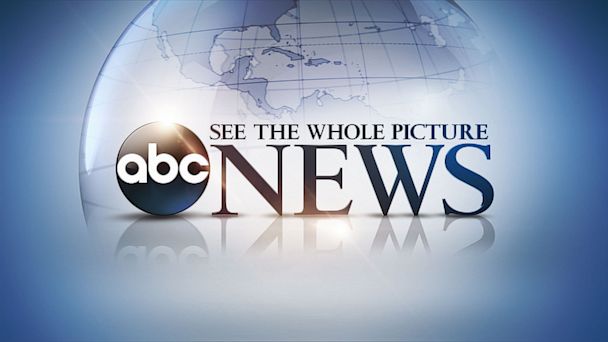 "I Have a Dream" - four words that helped change the course of American history. ABC News and Yahoo! News will host a first-ever live global broadcast on Wednesday, August 28 to commemorate the 50th anniversary of Martin Luther King's March on Washington and his iconic "I Have a Dream" speech. This hybrid digital-television event will be anchored by George Stephanopoulos along with Dan Kloeffler from ABC News World Headquarters in New York beginning at 11:00 a.m., ET.
Coverage will be available across all ABC News Digital platforms as well as through Yahoo! News. When President Obama speaks from the steps of the Lincoln Memorial ABC News will simulcast a live special report to the ABC Television Network and to the Yahoo!-ABC News Network.
ABC News will have a team of correspondents, anchors, and guests contributing to its anniversary coverage throughout the day:
Cokie Roberts and renowned Harvard Law Professor Charles Ogletree will provide insights and historical context from ABC News Headquarters in New York. Ogletree is the founder of Harvard's Charles Hamilton Houston Institute for Race and Justice.
Chief National Correspondent and Anchor Byron Pitts will lead the network's coverage from the Lincoln Memorial. Linsey Davis will join him there.
Senior Justice Correspondent Pierre Thomas will report from Washington.
Senior National Correspondent Jim Avila will report from the White House.
ABC News Radio Correspondent Vic Ratner, who covered the March on Washington in 1963, will bring viewers back to what it was like to report on the historical event 50 years ago.
Special coverage will also air on all broadcasts throughout the day including " Good Morning America" (7:00 a.m., ET) " World News with Diane Sawyer" (6:30 p.m., ET) and " Nightline" (12:35 a.m., ET). 50 years ago, two 10th grade African-American girls rode a bus from Little Rock, Arkansas to Washington DC for the March on Washington. Little Rock had been seared by integration efforts and 15-year-old Sarah Davidson and 16-year-old Diana Watson Ezell had gotten involved with their local NAACP. They've revisited their stops this past weekend and will return to DC for the anniversary of the March. Byron Pitts visits with them to reflect on what happened 50 years ago and where we stand as a nation today for a special report airing on "Nightline."
WATCH : ABC's Byron Pitts examines the legacy of MLK's "I Have a Dream" speech for "This Week"
WATCH : "This Week" roundtable discusses the March on Washington's 50th anniversary
On the 50th anniversary of the March on Washington, the ABC News Social team will be asking users to share what cause or issue they would march for today. Submissions can be made through Twitter and Facebook using the hashtag #IMarchFor. The best submissions will be featured on air and online.
ABC News Digital will offer a variety of infographics and interactives to commemorate the 50 th anniversary of Martin Luther King Jr.'s "I Have a Dream" speech including:
March on Washington 50th Anniversary Quiz: Test your knowledge of this historic day with ABC News' interactive quiz.
50th Anniversary March on Washington Zoom Interactive: Zoom interactive features images, videos and facts to highlight the energy and spirit of the gathering that concluded with Rev. Martin Luther King Jr.'s "I Have a Dream" speech in 1963.
The March on Washington Hover Graphic with Quotes: The March on Washington for Jobs and Freedom is remembered most for the Rev. Martin Luther King Jr.s' soaring "I Have a Dream" speech. Quotes from some of the prominent people reflecting on the legacy of Martin Luther King Jr.s' speech are illustrated in a unique, graphic hover interactive.
5 Custom-Illustrated Share Graphics: Inspiring custom-illustrated share graphics will be posted on Facebook, Twitter, Tumblr and Instagram, leading into Wednesday's coverage and a THEN and NOW info-graphic compares what's changed since Martin Luther King, Jr. delivered his "I Have a Dream" speech.
ABC News Radio will provide special coverage to mark the anniversary with reporting from ABC News Radio Correspondent Vic Ratner and White House Correspondent Ann Compton. ABC News Radio Correspondent Aaron Katersky will anchor live coverage of President Obama's speech at the event. ABC News Radio will also provide one minute status reports throughout the day.
ABC NewsOne, the network's affiliate news service, will provide full anniversary coverage for more than 200 ABC affiliates, stations and clients with reports from Devin Dwyer and Tahman Bradley in Washington.
Marc Burstein is the Senior Executive Producer for ABC News Special Events.
- ABC -