Mystery Still Surrounds Bizarre 2010 Spy Death in London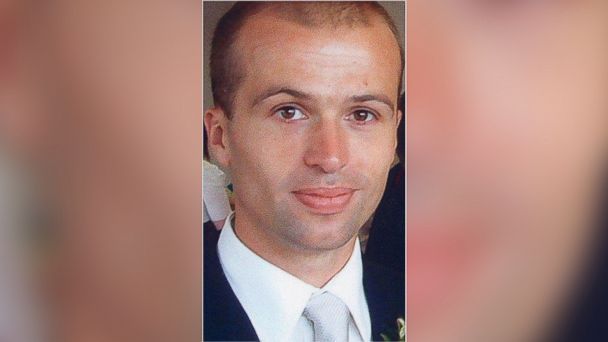 Police in London have admitted that they still don't know why the dead body of a 31-year-old British intelligence officer was found locked inside a bag in 2010, but deny there was any cover-up by spy agencies. The investigation is now closed, pending new evidence, police told ABC News today.
Gareth Williams was working as a code breaker for the U.K.'s Secret Intelligence Service when his naked body was discovered curled up inside a locked duffle bag in the bathtub of his London apartment on Aug. 23, 2010.
The senior police officer overseeing the investigation says he believes Williams' bizarre death was probably an accident and unconnected to his job as a spy, but admits there's not enough evidence to prove what really happened.
The conclusion of the police investigation is in stark contrast to the findings of last year's inquest, when the coroner found that it was likely Williams was killed by someone, and that the secret services may have been involved in some way.
It's also very different from the view of the officer initially in charge of the police investigation, who said last year that it was "highly likely" that a third party was involved.
Williams was recruited by GCHQ, the British equivalent of the National Security Agency, and was described by his boss as a "world-class" intelligence officer and "something of a prodigy." He was loaned out to MI6 at the time of his death.
After an investigation lasting over three years, several important questions in the case remain unsolved.
Speaking about the Williams case, Scotland Yard detectives say they believe it's theoretically possible for a person acting alone to get into a bag measuring only 32 inches by 19 inches, but no prints were found on the bathtub or the external lock on the bag. No possible motive for murder has been found. A dozen DNA traces found in the apartment are still unexplained because they are not sufficient to build full DNA profiles.
In addition, police have found no explanation for why the heating in the apartment was set at maximum in the middle of summer, or why it took the Secret Intelligence Service, known as MI6, eight days to contact police after Williams didn't show up for work. A postmortem examination by a government pathologist was unable to find a cause of death.
In response to questions over a possible cover-up by the intelligence services, Deputy Assistant Commissioner Martin Hewitt says that it's "beyond credibility" that the spy agencies have "entirely pulled the wool" over his eyes.
Gareth Williams' family have expressed their disappointment that that his bosses at MI6 failed to raise the alarm when he didn't show up for work. In a statement issued in response to the police investigation, they said, "We believe that if proper steps had been taken … further information relating to the cause of his death might have become apparent and not have been lost due to the length of time before Gareth's body was found."
During their investigation, police interviewed 27 staff at MI6 and GCHQ and were able to look at Williams' personnel and vetting files. The agencies are said to have fully cooperated, although police concede that they had insufficient access to them during the initial phase of their investigation.
Given that fingermarks and DNA traces were found in the spy's home, police say it is highly unlikely that a "forensic clean"- deliberately removing DNA traces - was carried out on the apartment.