Arapahoe Death Threats, Warnings Ignored, Says HS Security Guard
A security guard says he warned administrators for months that Karl Pierson, a teenage gunman who shot and killed a classmate at a Colorado high school last month, was dangerous and had threatened to murder the teacher he targeted on the day of the shooting.
Pierson, 18, entered Arapahoe High School on Dec. 13 armed with a 12-gauge shotgun, two Molotov cocktails and 125 rounds of ammunition, and announced that he was looking for school librarian Tracy Murphy. Soon after entering the school, Pierson fatally shot classmate Claire Davis, 17, before firing on Murphy and missing, according to police. Pierson was later found dead from a self-inflicted gunshot wound.
Cameron Rust, a security guard and athletics coach at Arapahoe High School currently on administrative leave, posted to Facebook on Thursday a long list of accusations, charging administrators with disregarding security reports that labeled Pierson a threat.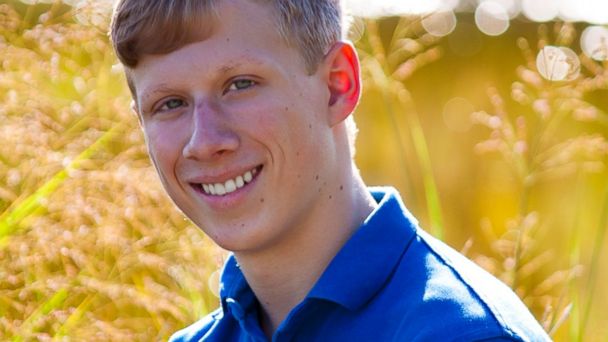 "Karl Pierson was a known threat for a long time, he should have gotten the necessary help and appropriate resources should have been involved," Rust wrote on his Facebook page. "The fact of the matter, people are dead. The decisions that were made did not help to prevent the shooting."
According to Rust, Pierson was sent home from school on Dec. 12 after a threatening "outburst" aimed at a teacher. Pierson had been caught by security guards "looking up guns, on his computer, in the school cafeteria" and had previously issued Murphy a "death threat."
Administrators, Rust said, did not welcome the reports about Pierson.
"When the security team documented certain activity and issued [it] to school administration, we were reprimanded and told not to put things in writing. We were told not to bring so many problems or issues to the assistant principals as they are too busy," Rust wrote.
Several calls to the Littleton's department of public schools were not returned. When asked specifically about Rust's comments at a school board meeting on Thursday night, Superintendent Scott Murphy said he would not comment on a pending investigation.
"I have such a belief in the positive good will and good intentions of all people. Trauma affects all individuals, including myself, in different ways, and our perceptions of the past and our hopes for the future are embedded in our experiences," Murphy said according to the Denver Post. "I want to allow the Arapahoe County sheriff the right to investigate. I have always respected that."
Police told ABC News.com that Rust was interviewed by authorities and will be again as part of the investigation.
"From the initial stages of the on-going investigation, Mr. Rust was the subject of interviews conducted by the Arapahoe County Sheriff's Office. Our investigators plan to re-interview him in the future, as well as numerous other individuals, as part of the on-going investigation into the tragedies associated with the December 13, 2013 incident," Arapahoe County Sheriff Grayson Robinson said in an email.
Rust says he was put on administrative leave and "banned from the campus" because "I would not hug and walked away from principal [Natalie] Pramenko" during a staff meeting and at the memorial for Claire Davis. The school also would not respond to questions about Rust's leave.
Rust could not be reached for comment today.