Memorial for CIA's Fallen Marks Somber 40-Year Anniversary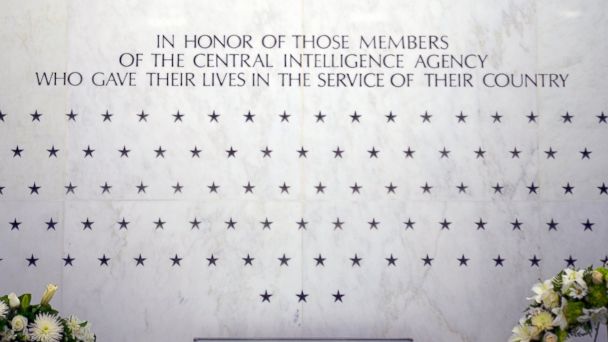 Last May Kate Quigley sat in the lobby of the CIA headquarters and stared at a star freshly carved out of a marble slab on the wall.
The star was hammered out of the stone of the Agency's Memorial Wall in honor of Quigley's brother, former Navy SEAL and CIA contractor Glen Doherty, who died alongside fellow ex-SEAL and Agency contractor Tyrone Woods as they protected Americans at a CIA outpost in Benghazi, Libya on Sept. 11, 2012.
The stars for Doherty and Woods joined a solemn, growing constellation. One is etched for each of the dozens of people who have died in the service of the Agency over the years. Their names recorded in the CIA's Book of Honor, except for many of whose identities are kept secret to this day. For instance, the CIA officially has still not publicly acknowledged that Doherty and Woods were working for the Agency when they died.
Still, Quigley said that seeing the star on the wall for her brother, even in a closed ceremony, was "extremely powerful."
"While no one wants to have a family member represented on the wall, it is one of the traditions and ceremonies that make this country so amazing," Quigley told ABC News by email. "Our family remains humbled by the sacrifice of all these great men and our pride and sadness for Glen is something we carry with us each day."
This month marks the Memorial Wall's 40th anniversary. The CIA says it was originally carved to little fanfare in 1974 with 31 stars for those who had died since the CIA's establishment in 1947. The name associated with the first star, Douglas Mackiernan, died back in 1950, though his name was only revealed in 2006, according to a CIA report.
Today there are 111 stars on the Memorial Wall, 31 of which are there for men and women whose names are still classified. Four were added before this May's annual CIA memorial ceremony.
Jack Devine, who served in CIA clandestine operations for more than 30 years, said he personally knows several people represented on the wall, "all of [whom] perished under extraordinary circumstances," and said he personally conducted a ceremony to honor a CIA pilot who crashed during the Bay of Pigs operation.
"There is a purity and simplicity about [the CIA lobby] and as you walk through the door, the most stunning impression is of the stars etched in the wall honoring CIA's fallen warriors," Devine told ABC News. "I have watched those stars increase over my years in the Agency and afterwards… It's hard to walk by those stars and not have a sense of pride and loss."