Sweden Expands Hunt for Suspected Russian Sub
MOSCOW - Sweden is widening its search for what may be a distressed Russian submarine in the waters near Stockholm.
Authorities today ordered all ships to leave the large cluster of some 30,000 islands where the vessel was possibly spotted. A no fly zone has also gone into effect over the area.
The Swedish military has been searching for the mysterious vessel from the air and on the water since Friday.
Submarine Hunt Sends Cold War Chill Across Baltic "It's likely that foreign underwater activity is taking place in the Stockholm archipelago," Sweden's Rear Admiral Anders Grenstad said at a news conference on Sunday.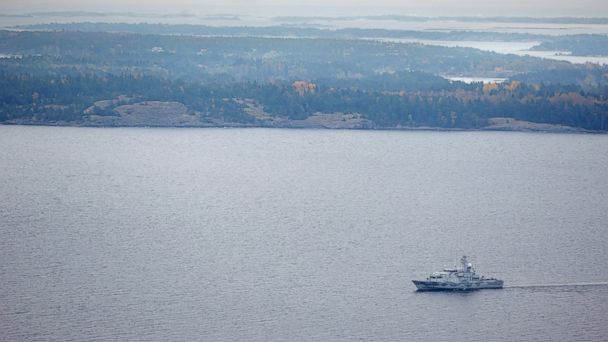 Grenstad notably did not identify the origin of the suspected vessel, despite a Swedish newspaper report that says an emergency message in Russian was intercepted on a Russian emergency frequency.
Swedish authorities maintain this is an intelligence operation. They said object may have been seen three times in recent days and released a grainy photo that may show it on the surface.
"We consider all those observations to be very credible," Rear Admiral Grendstad said.
Russia has denied any involvement. Instead, the Russians suggested it was actually a Dutch submarine.
The Dutch Defense Ministry spokeswoman, however, told the BBC that "it was definitely not a Dutch submarine."
With renewed Russian military aggression in the region, the incident has sparked Cold War memories of when Sweden regularly combed its waters for Russian submarines.
In 1981, a Soviet submarine ran aground in southern Sweden, sparking a diplomatic standoff that lasted ten days until Sweden towed it back out to sea and handed it over.
If this incident does turn out to be a Russian submarine, the first question will be what it was doing there. But equally concerning may be how Russia decides to respond.
In 2000, the Kursk, a large nuclear-powered Russian submarine, sank in Russian waters in the icy Berents Sea. The country's new president Vladimir Putin ignored international offers for rescue and all 118 men on board died.