Back-to-School Savings: Five Fresh Tips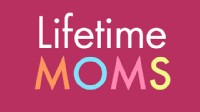 By ALYSSA FRANCIS
I knew it was coming. This year's school supply list was a little longer. At the very bottom were those two little words: laptop computer. Yes, my fifth grader will be using a computer at school so often that she now requires her own. While this may seem extreme, as a professional blogger myself, I know that technology is crucial in the classroom. But shelling out an extra $400 to $500 on a laptop is not in the budget this year. So we'll do the next best thing: dust off one of mom's old PC's and take it in for a tune up. A used laptop will have to do.
Thinking outside the box is a must when it comes to back-to-school shopping in this economy. Avoiding the money pit is one factor, but let's explore some other ideas for saving BIG. Here are five ways to help your dollars stretch a bit further:
1. Take inventory. Before you get started, take note of what you already have on hand. I found two fresh boxes of crayons in my closet stash the other day.
2. Organize a "Back-to-School Swap" with friends and neighbors. Everyone brings clothing and shoes in good condition to pass along. Children love wearing clothes from someone they know!
3. Check Craigslist and Freecycle. You never know what treasures you will find. Some parents prefer to just get rid of stuff and you could reap the rewards.
4. Price match. Big box stores like Target and Walmart will match competitors' prices. Bring a copy of the ad with you and make just one stop for all your shopping needs. Save gas, time and money with this technique!
5. Shop online. I purchased several used books this year through Amazon and with a little help from Swag Bucks. This saved me loads of time and stress. You can find coupon codes and free shipping offers for hundreds of stores via ShopAtHome.com.
Shopping this way takes a little more effort and organization, but is so worth it in the long run. With the holidays only months away, saving every penny you can now will pay off and your budget will thank you.
Check out more money and savings posts from Alyssa:
Find more Back-t0-School Savings tips from Good Morning America's Mellody Hobson here.