Top Toys For the Holidays: Soleil Moon Frye's Picks
It's that time of year again…holiday commercials are creeping onto your television set and you are beginning to wonder what might be the best gift for your kids.
No doubt, kids love toys and there is a huge selection of toys out there.  But some parents find themselves trying to pick a present that not only entertains their child, but also offers opportunity for education and interaction with the rest of the family.
With that in mind, I stopped by Target's Holiday Toys Event to check out some of this season's hot toys and I caught up with actress Soleil Moon Frye, Target's Mommy Ambassador.
I asked her what she has on her short-list this holiday season.  Soleil obviously said she liked all of the toys at the event, but I pressed her to point out the ones she was particularly fond of for this holiday season.  Now, I am in no way endorsing any of the products mentioned in this post, but the toys were almost secondary to Soleil's emphasis on choosing a toy that is interactive.
"I think it's great anytime you can play a game where the whole family can come together – that's what matters," she said.  The opportunity for enrichment and education is also something Soleil said she takes into consideration.
So here are some of her top picks…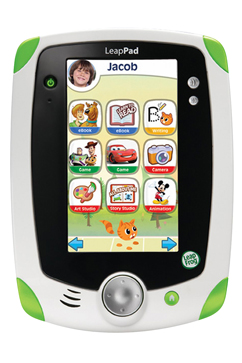 Leap Frog LeapPad: The first tablet designed for kids, the Leap Frog LeapPad sells for about $99.   Soleil is a mom of two girls, 6-year-old Poet and 3-year-old Jagger, and she is well aware of kids' affinity for grown-up technology.  The LeapPad imitates the features on adult smart phones and iPhones, coming with a built-in camera, 100 learning games, and the ability to buy additional ones – similar to the way you can buy apps for your phone and tablet.  In addition to the learning promoted by the games, Soleil said she thinks purchasing one of these for her two girls will also teach them how to share.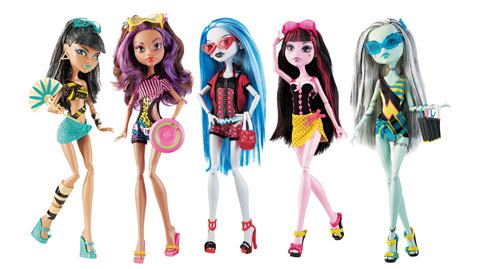 Monster High Doll 5-Pack: Retailing for $44.99, Soleil said these dolls promote imagination in play after younger girls may have outgrown the classic doll.  These dolls are edgier, featuring cut-off shorts and bold hair-styles and bright lipstick.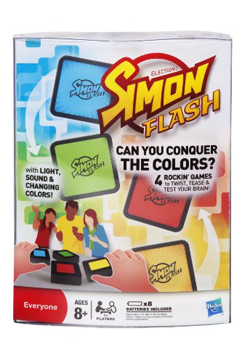 Simon Flash: If you are reading this article and you know Soleil from her Punky Brewster days, then you probably remember the first generation of popular '80s toy, Simon.  You know…it was that black disk  that had four large buttons colored green, red, yellow and blue.  The memory game would light up the buttons in random order and the player would have to imitate it.  Well Soleil enjoys its new and improved cousin, Simon Flash, which costs about $20 and boasts four games in one that tease your child's brain and test their memory.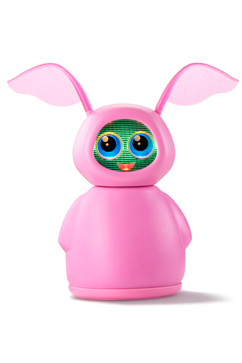 Fijit Friends: Another interactive toy that she pointed out looked like something out of The Jetsons (or maybe I just had my 80s youth on the brain).  These Fijit Friends are the squishy little robot looking creatures that dance, joke and speak at your child's voice command and retail for about $40.