ABC's MICHAEL FALCONE, CHRISTOPHER GOOD and ALISA WIERSEMA REPORT:
This week, New York mayoral candidate Anthony Weiner learned a valuable lesson about what it takes to tick off Hillary Clinton. Weiner, whose campaign is flagging, drew a blunt response from Team Clinton after he decided to weigh in on the former secretary of state's possible 2016 presidential bid and what role his wife, long-time Clinton aide Huma Abedin, would play in it. "We have absolutely no clue what he was talking about," Clinton spokesman Nick Merrill shot back.
Meanwhile, in nearby New Jersey, Cory Booker's Democratic opponents in Tuesday's U.S. Senate primary learned their own lesson: It's not easy going up against a candidate with the endorsements (and financial backing) of the likes of Oprah Winfrey and Eva Longoria. Booker trounced his Democratic competition and looks poised to do the same with his Republican general election opponent. It looks like the Newark, N.J., mayor is well on his way to becoming Sen. Booker.
And, as ABC News' SHUSHANNAH WALSHE reports, at their summer meeting in Boston, members of the Republican National Committee learned some lessons from both Newt Gingrich and New Jersey Gov. Chris Christie. Gingrich warned GOP lawmakers who criticize Obamacare but offer no alternatives that "zero answer" is not good enough. Christie attempted to impart a different, but equally sharp, message to his fellow Republicans: "We are not a debating society. We are a political operation that needs to win."
With conflicts within the GOP continuing to simmer and President Obama looking savor his remaining days of summer vacation, here's a look at some of the stories the ABC News political team will be tracking in the week ahead:
1. A CRISIS CONTINUES: At the outset of President Obama's summer vacation in Martha's Vineyard, Bloomberg News' Lisa Lerer wrote of the "curse of the presidential vacation: Surf, sun, sand and crises." That pattern repeated itself once again this week as violent clashes in Egypt claimed the lives of hundreds of people - a death toll that is certain to grow. Obama briefly interrupted his trip to issue a stern warning to the Egyptian government: "While we want to sustain our relationship with Egypt, our traditional cooperation cannot continue as usual when civilians are being killed in the streets and rights are being rolled back," he said on Thursday. Obama announced the cancellation of joint U.S.-Egyptian military exercises. As the bloodshed continues, key questions remain for the Obama administration: Will the U.S. eventually cut off the $1.3 billion in military aid it sends to the country? And what other steps does Obama have at his disposal to help quell the violence? "Going forward, I've asked my national security team to assess the implications of the actions taken by the interim government and further steps that we may take, as necessary, with respect to the U.S.-Egyptian relationship," Obama said.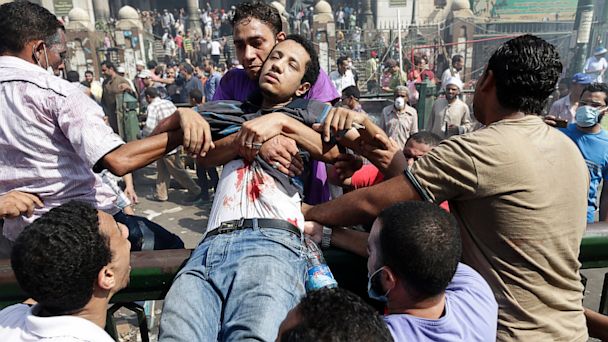 2. THE WHEELS ON THE BUS: On Thursday, President Barack Obama embarks on a two-day bus tour through New York and Pennsylvania. ABC News' MARY BRUCE notes that the tour will be heavily geared toward education and college affordability - yet another "cornerstone" of his plan to boost the middle class. "He'll discuss the importance of ensuring that every American has access to a quality education by reducing costs and improving the value of higher education for middle-class students and their families," White House spokesman Josh Earnest said this week. "I would assume that Republicans, at least in principle, would agree with the president that a policy priority of the federal government should be making sure that a college education is both affordable and accessible to middle-class families all across the country." On Thursday, the president will deliver remarks at the University at Buffalo, the State University of New York and Henninger High School in Syracuse, N.Y. On Friday, the president will participate in a town hall event at Binghamton University, the State University of New York, and will deliver remarks at an event at Lackawanna College in Scranton, Pa. Obama has used the summer to deliver a series of economic-focused speeches, including one in Tennessee last month on job creation, and in Arizona earlier this month on home ownership, in an effort to reframe the debate ahead of this fall's budget battles with Capitol Hill.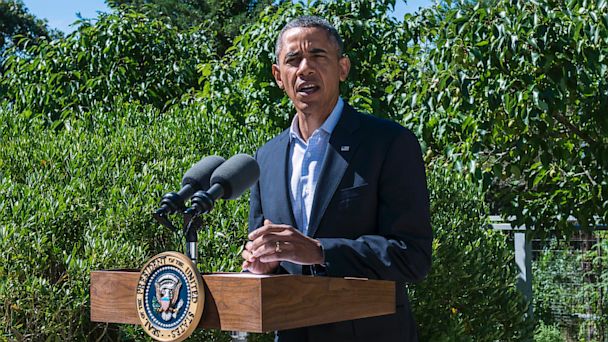 3. THE ROAD TO REPEAL? President Obama isn't the only one on tour this week. The conservative Heritage Foundation plans to rally against Obamacare by launching a week-long "Defund Obamacare Town Hall Tour," starting on Monday in Fayetteville, Ark. The nine-city bus tour will feature conservative speakers including Heritage Action CEO Mike Needham and Heritage Foundation President Jim DeMint, Sen. Ted Cruz of Texas, and his father, Rafael. The speakers plan to "[bring] education on critical issues and [the] message of congressional accountability … to critical cities across the country." In addition to Fayetteville, the Heritage tour will make stops in Dallas, Tampa, Nashville, Birmingham, Ala., Indianapolis, Columbus, Ohio, Pittsburgh, and Wilmington, Del. Cruz will join his father and the other speakers in Dallas to speak about what Heritage Action cites as an urgent "need to defund Obamacare." (According to the Heritage Foundation website, many of the events are already "filled to capacity.") But Democrats are not turning a blind eye to Heritage's effort. According to a spokesperson for the liberal group, Americans United for Change, pro-health reform advocates plan to meet Obamacare "repealers" at each tour stop to "confront them directly." In addition to making themselves visible at the town hall stops, the group plans to hold its own events at each city featuring "people across the spectrum who are [benefitting] or will benefit from [Obamacare]" including citizens, elected officials and medical professionals.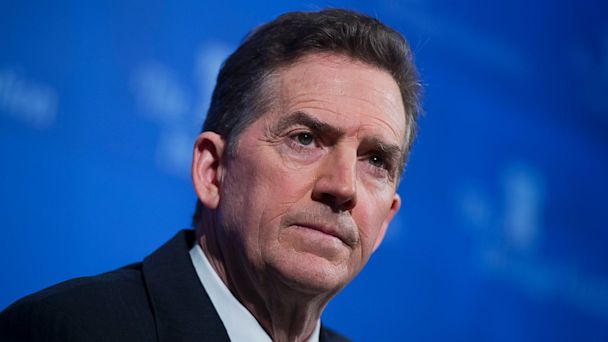 4. I KNOW WHAT YOU DID THIS SUMMER: Forces on both sides of the immigration debate promised a raucous August of town hall meetings and rallies. But it hasn't really turned out that way. ABC News' SERENA MARSHALL notes that anti-immigration reform activists haven't been as loud and organized as it seemed they might be when lawmakers left Washington earlier this month to return to their states and congressional districts. A "Stop Amnesty" rally in Richmond, Va., last week, featuring conservative firebrand Rep. Steve King, R-Iowa, drew only a few dozen people, according to reports. A pro-immigration reform event held outside the Bakersfield, Calif., district office of House Majority Whip Rep. Kevin McCarthy, a Republican, drew a larger crowd of more than 1,500 people. But McCarthy was nowhere near it. He was, instead, traveling in the Middle East and issued a fairly antiseptic statement: "I have long said that our immigration system is broken, but rather than take up the Senate bill, the House will move in a step-by-step approach that first secures the border." Overall, the tug-of-war over Obamacare seems to have overshadowed the immigration debate as the top issue this August. Nevertheless, there are still a few more weeks of recess to go.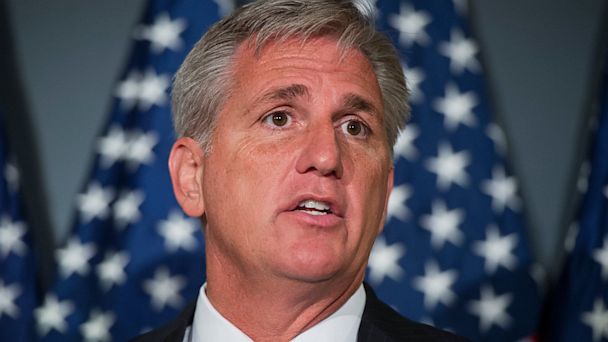 5. THE DOLPHINS GET THEIR DAY AT THE WHITE HOUSE: The undefeated 1972 Miami Dolphins will make a long-overdue trip to the White House on Tuesday, honoring their perfect 17-0 season - the only one ever recorded in NFL history. For major sports teams, a national championship usually means a visit with the president but, thanks to Watergate, that moment never came for one of the greatest football teams of all time. (The Dolphins beat the Redskins in Super Bowl VII in January 1973, two weeks before G. Gordon Liddy and James McCord were convicted of conspiracy, burglary and bugging Democratic National Committee headquarters.) But on Tuesday afternoon, President Obama will honor the team, which will travel to Washington on current Dolphins owner Stephen Ross's dime. Coach Don Shula will also reportedly be there. Memorable players from the team include quarterback Bob Griese, fullback Larry Csonka and running back Mercury Morris. Dolphins representatives approached the White House about the idea, according to The Associated Press, and a White House spokesman said the entire team is invited. The 2007 New England Patriots nearly equaled the Dolphins' perfection but lost to the New York Giants in the Super Bowl. This year marks the 40th anniversary of the Dolphins' Super Bowl win.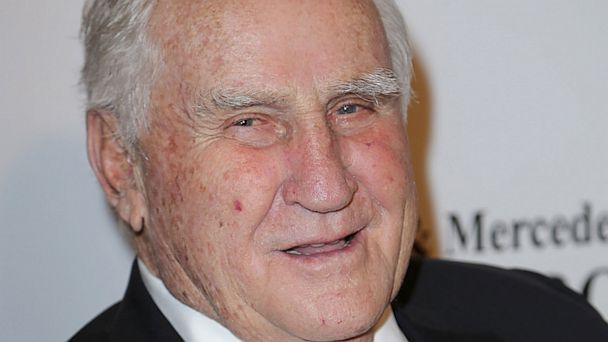 Like "This Week" on Facebook here . You can also follow the show on Twitter here .
Go here to find out when "This Week" is on in your area.