Coming Up on 'This Week': Sen. Rand Paul and Sen. Charles Schumer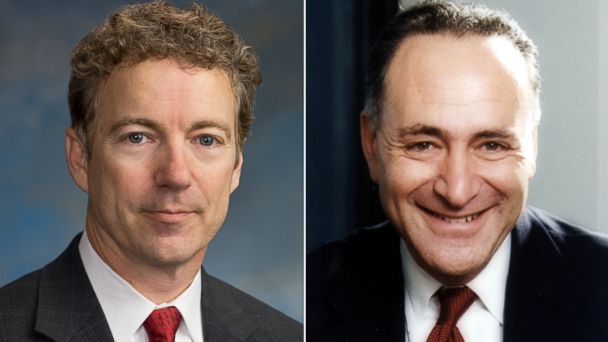 As the new year begins, George Stephanopoulos goes one-on-one with Sen. Rand Paul, R-Ky., and Sen. Charles Schumer, D-N.Y., only on "This Week" Sunday.
And the powerhouse roundtable tackles all the week's politics, with ABC News' Cokie Roberts, Weekly Standard editor Bill Kristol, Republican strategist and CNN contributor Ana Navarro, former Montana Gov. Brian Schweitzer, and BuzzFeed editor-in-chief Ben Smith.
And In our Sunday Spotlight, ABC's Bob Woodruff speaks with actor Mark Wahlberg, writer and director Peter Berg, and former Navy SEAL Marcus Luttrell about "Lone Survivor," the riveting new film chronicling one of the deadliest days in Navy SEAL history. And ABC News Chief Global Affairs Correspondent Martha Raddatz, Col. Steve Ganyard, USMC (Ret.) and Vice Admiral Robert Harward, U.S. Navy (Ret.) discuss the future of special operations forces, and whether their efforts should be portrayed on the big-screen.
See the whole political picture, Sunday on "This Week."
Like "This Week" on Facebook here . You can also follow the show on Twitter here .
Go here to find out when "This Week" is on in your area.