Obamacare Surge Staggers Computers, Delights White House
The Obamacare insurance website HealthCare.gov staggered under the crush of last minute applications today, but administration officials said enrollments have "surpassed" projections.
The first open enrollment season for the new health care program comes to an end at midnight, prompting a surge in interest in the website and triggering a recurrence of computer glitches that have bedeviled some users from the start.
Uninsured Americans have until midnight to sign up for an insurance plan or face a fine with next year's taxes, but the day began with the federal online insurance marketplace inaccessible for scheduled maintenance that extended through 8 a.m.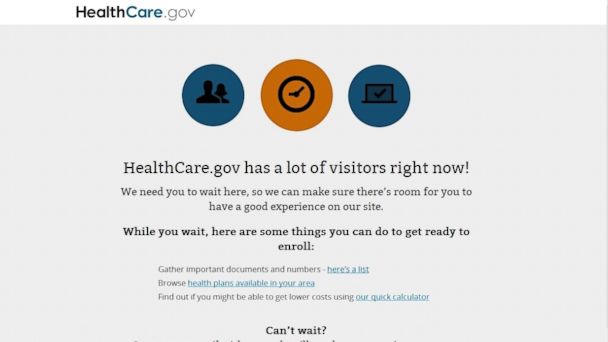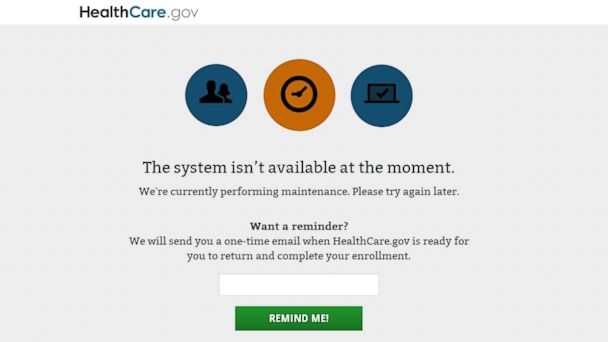 Then for about an hour midday, Healthcare.gov was unavailable again, thanks to an unspecified software glitch that prevented users from creating new accounts. The Department of Health and Human Services, which runs the site, said a flood of users compounded the problem.
There is a technical problem," White House spokesman Jay Carney said. "There are currently 100,000 people in the system enrolling…. As has been the case all along, when there's been a problem like this it gets addressed and it gets addressed quickly."
"This is way higher volume than we've had before - we're at 3 times more users than at same time on Dec. 23, our previous highest day," said HHS spokeswoman Joanne Peters.
Peters said the technical issue was resolved around 1:30 p.m. ET.
Despite today's glitches, Carney said the Obamacare enrollment process is a "remarkable story since the dark days of November" when Obamacare roll-out had a nightmarish start.
"Last weekend alone we saw more calls to the call centers than in all of February," he said. "We have surpassed the revised CBO projection" of 6 million enrollments by March 31, he said referring to the Congressional Budget Office.
Officials said that the site successfully handled record daily traffic of 2.9 million visitors over the weekend and is closing in on an initial goal of 7 million sign-ups.
White House officials expect today to be their biggest day for sign-ups. As of Friday, the administration reported 6 million people had signed up for insurance plans through state and federal exchanges created by the Affordable Care Act.
There is still time to enroll (though not 16 days, as the White House website incorrectly suggested this morning). Most Americans are required to possess health insurance policies by midnight or they will be subject to a fine of $95 or 1 percent of household income above $10,150 for individuals or $20,300 for married couples, whichever is greater.