Yo! Home: The 'Convertible' Apartment
A prototype for a revolutionary new kind of living space is now on display at the 100% Design exhibition in London. It's small - at least at first glance.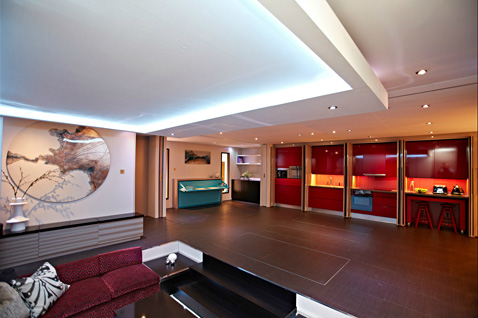 The 800-square-foot room converts into four different spaces to maximize what would be the equivalent of a very small one-bedroom apartment. (All photos by Theo Cohen/Yo! Home)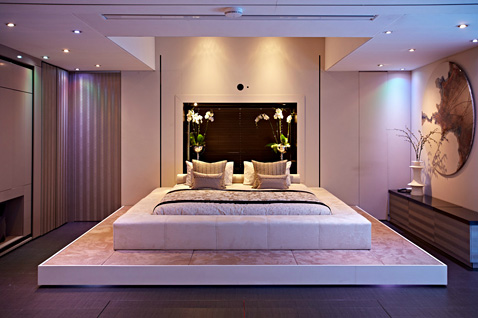 The elevator bed in the down position. It rises into the ceiling to reveal a sunken living room.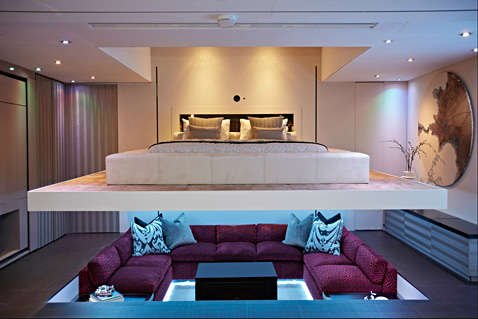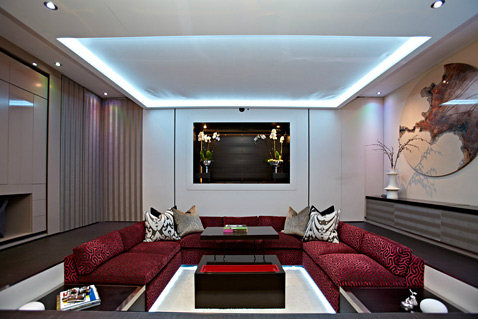 The innovative concept home was conceived and developed by the founder of the global restaurant chain Yo! Sushi and the capsule hotel brand Yotel, Simon Woodroffe.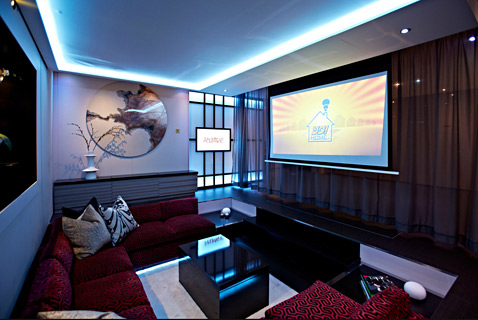 The unit comes complete with a surround-sound home theater.
Woodroffe says he was influenced by Japanese living, where adaptable layouts allow for multiple uses of limited space.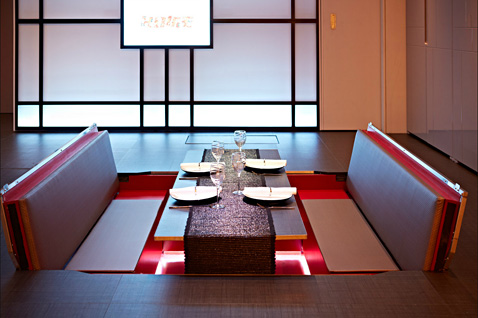 The mechanical dining room rises from the floor with a table and bench seats.
"Twelve moving parts draw on a wealth of engineering technology taken from fields as diverse as yacht and automotive design and the mechanics of stage production, allowing the transformation of an 80-square-meter space into a much bigger home," says Woodroffe.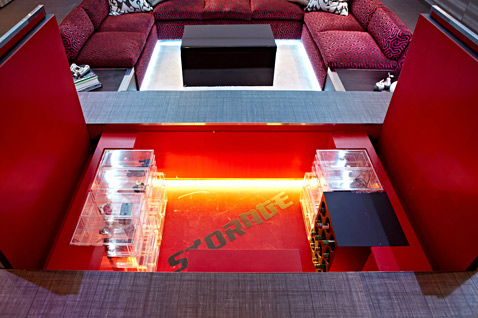 The cellar doors open for extra space, including wine storage.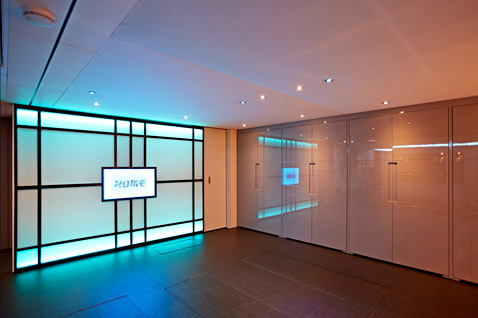 Doors on one side of the room (right) open for access to a kitchen complete with a sink, range, stove, dishwasher and other appliances.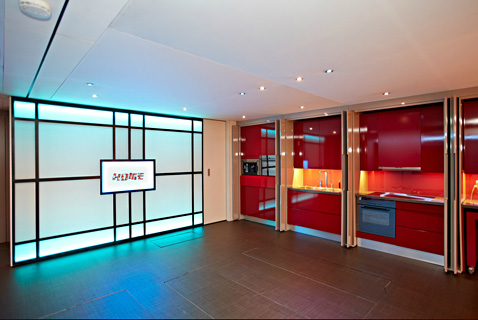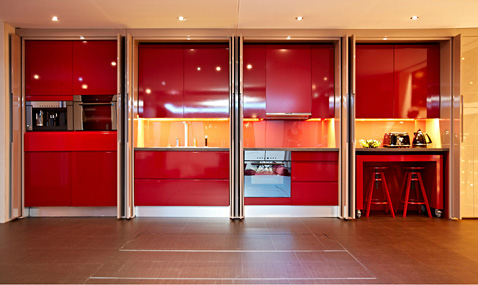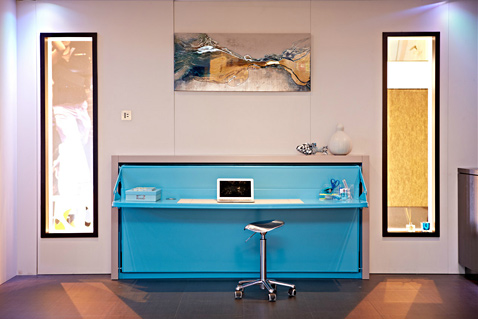 Slide open a screen to the right of the kitchen for office space with a twist. The desk folds out to become a guest bed.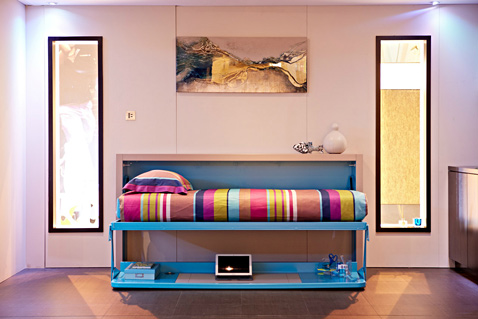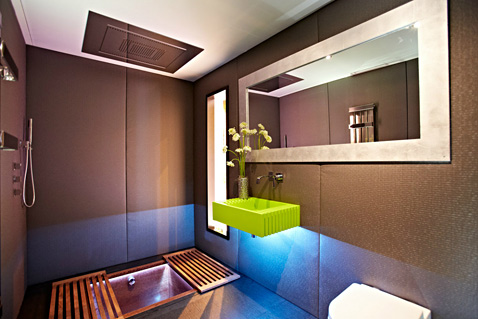 Sliding open the doors on the floor of the shower reveals a hot tub.
The mechanical hardware was assembled in specialist workshops in South London by engineers and craftsmen, many of whom worked on the opening and closing ceremonies for the 2012 Summer Olympic and Paralympic games.
Yo! Home reinvents the apartment, offering a brand new concept for urban living.