'Flappy Bird' Creator Says Game Will Return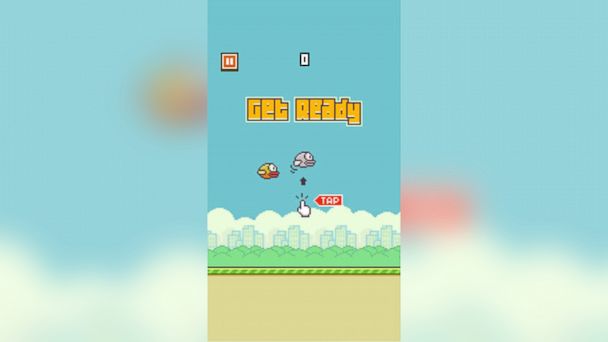 Get your thumbs ready. "Flappy Bird" is coming back!
The app's creator, Dong Nguyen, confirmed he would be bringing the viral game back in a Twitter response to a gamer who asked whether it would ever return to Apple's app store.
@painfullpacman Yes. But not soon.

- Dong Nguyen (@dongatory) March 19, 2014
Nguyen, 28, who lives in Hanoi, Vietnam, hinted that he might be bringing the game back in an interview with Rolling Stone earlier this month, but today's tweet confirmed the news gamers had been hoping for since Nguyen grounded "Flappy Bird" in February.
I am sorry 'Flappy Bird' users, 22 hours from now, I will take 'Flappy Bird' down. I cannot take this anymore.

- Dong Nguyen (@dongatory) February 8, 2014
The game was taken off Apple's store and vanished from searches on Google Play overnight after Nguyen tweeted in early February that he'd be removing it, but not before it was downloaded more than 50 million times.
Despite the game's success (Nguyen claimed it raked in $50,000 a day in advertising revenue), Nguyen said it "ruined his life." The hugely popular game had become too "addictive," Nguyen said, adding he wanted his life to go back to normal after the chart-topping app shot him into the limelight.
I can call 'Flappy Bird' is a success of mine. But it also ruins my simple life. So now I hate it.

- Dong Nguyen (@dongatory) February 8, 2014
In the wake of "Flappy Bird's" demise, Nguyen received death threats from fans, while others worked quickly to fill the vacuum by creating their own fake versions of the app. Memorial artwork even started popping up on eBay, retailing for thousands.
There's no indication of just how "soon," the game will be returning. But for now, eager fans don't seem to mind waiting, just as long as there's a hint that they could be reunited one day with their bug-eyed bird.
" @dongatory: @painfullpacman Yes. But not soon."OH MY GOD I JUST SCREAMED

- sandy (@doncasteraddict) March 19, 2014