Get ready to spend a lot of time in movie theaters.
The end-of-summer film drought is almost over, and film critic Peter Travers has a preview of 22 blockbusters, biopics and Oscar contenders that you'll want to see between now and the end of the year.
BLOCKBUSTERS
1. 'A Star is Born'
Cast: Bradley Cooper, Lady Gaga, Sam Elliott, Dave Chappelle, Anthony Ramos
Janet Gaynor, Judy Garland and Barbra Streisand have each taken on the lead role in previous versions of "A Star is Born." But this time, it's Lady Gaga who will be playing the young singer who hopes to be discovered.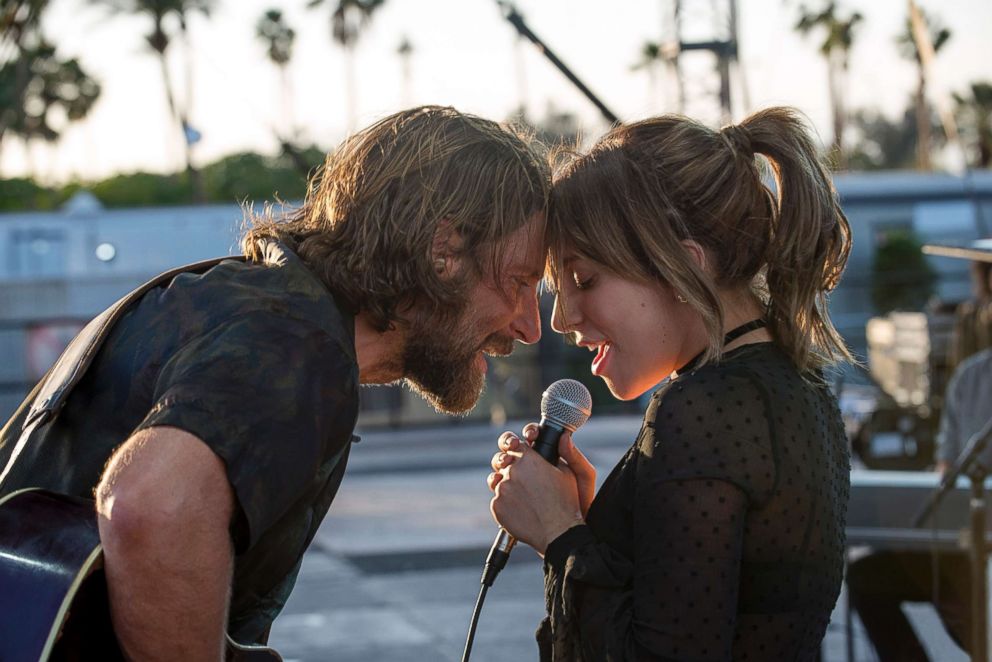 "This is a very special piece of material to see Gaga ... not in her acting debut, because on TV she already won a Golden Globe for 'American Horror Story,'" Travers said. "But all of you big actresses out there who think you have the Oscar locked up, wait until you see Gaga in this movie."
In theaters Oct. 5
2. 'Venom'
Cast: Tom Hardy, Michelle Williams, Woody Harrelson, Jenny Slate, Riz Ahmed
Will you look at that ugly face! Tom Hardy plays reporter Eddie Brock in this latest Marvel action flick, which is based on an alien parasite taking over Brock's body and giving him superpowers.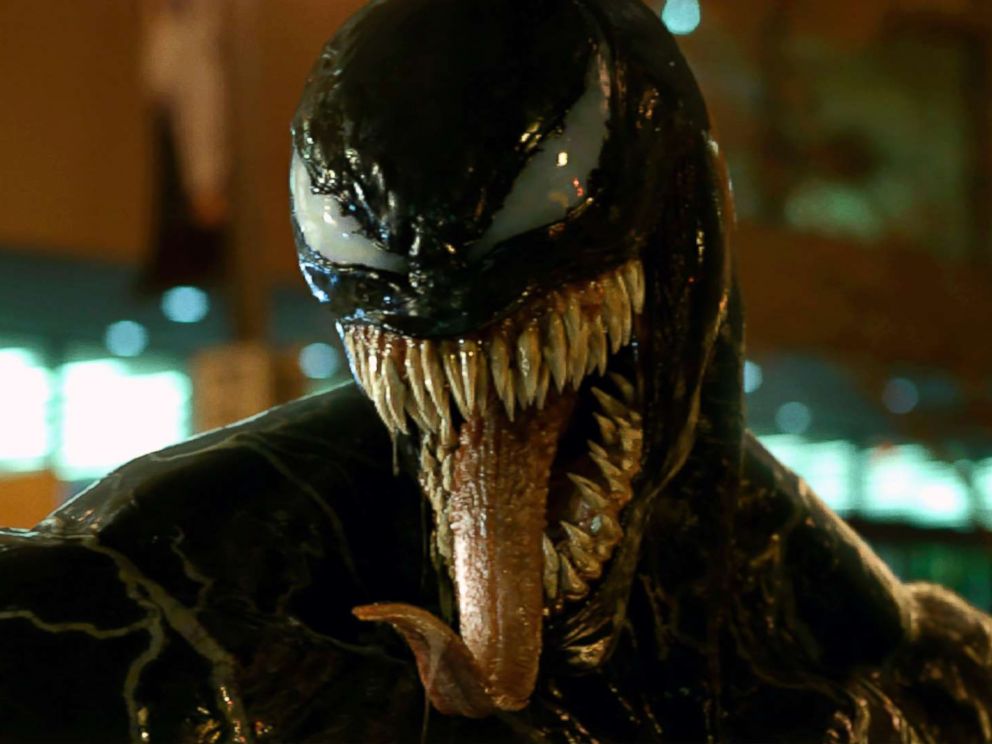 "What would any season at the movies be like without a Marvel movie?" Travers asked. "And we have 'Venom' now, which is a dark Marvel character played Tom Hardy, who's a journalist who is possessed by Venom, who is so evil he bites heads off. I can't wait to see that."
In theaters Oct. 5
3. 'Fantastic Beasts: The Crimes of Grindelwald'
Cast: Eddie Redmayne, Johnny Depp, Katherine Waterston, Dan Fogler, Ezra Miller
This marks the second installment of the "Fantastic Beasts" series. The film follows the adventures of magizoologist Newt Scamander and his world of magical creatures.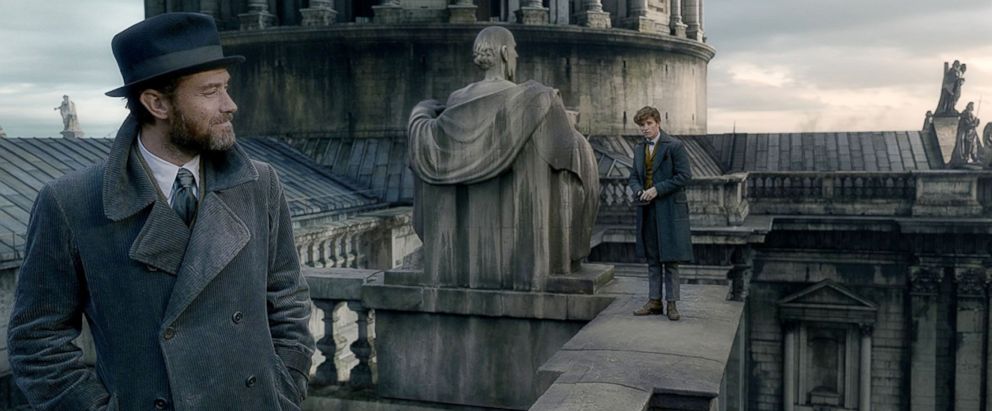 "As a prequel to the whole 'Harry Potter' series, these movies can't miss," Travers said. "Everybody loves the creatures. Eddie Redmayne is going to have thousands of creatures for people to gather around and go, 'Ahh, ooh, I love this.' Again, a guaranteed kind of hit."
In theaters Nov. 16
4. 'Creed II'
Cast: Sylvester Stallone, Michael B. Jordan, Tessa Thompson, Dolph Lundgren, Wood Harris
Michael B. Jordan is back in the role of Adonis Creed. This time, he's training for a bout with the son of Ivan Drago, who killed Creed's father years earlier in the ring. Travers points out that Ryan Coogler directed the first version of the film, but not the sequel. Still, the film is a guaranteed a one-two punch.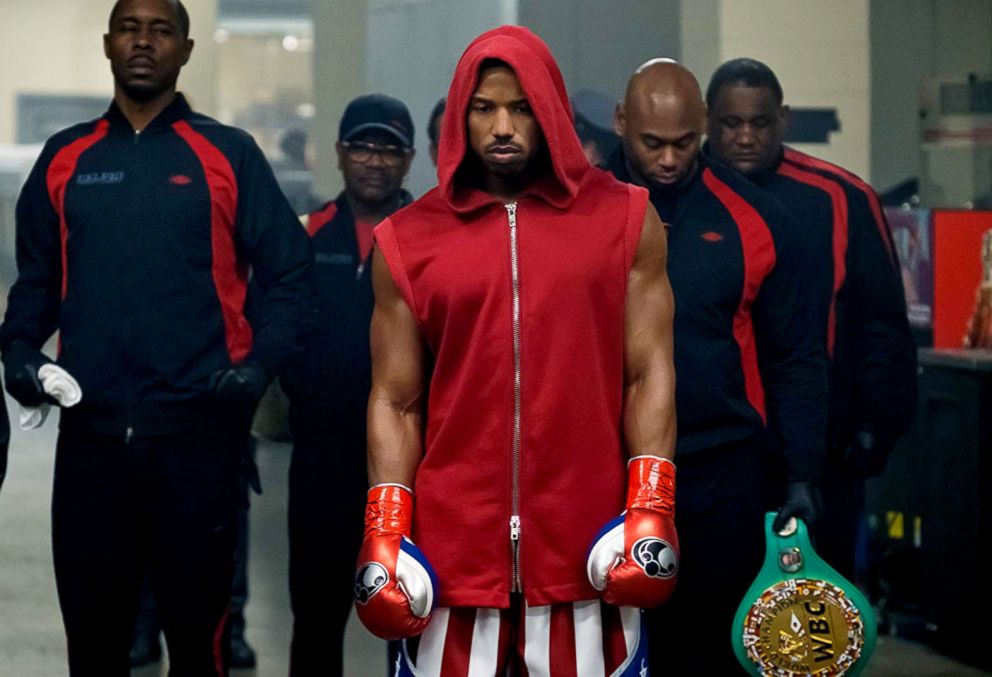 "But of course it doesn't really matter," Travers said. "Because if you have Sylvester Stallone back as Rocky Balboa training Michael B. Jordan as Creed, then it's a can't-miss combination."
In theaters Nov. 21
5. 'The Girl in the Spider's Web'
Cast: Claire Foy, Lakeith Stanfield, Sylvia Hoeks, Stephen Merchant
In this crime thriller, Claire Foy plays a computer hacker caught up in a web of spies, corrupt officials and cyber criminals.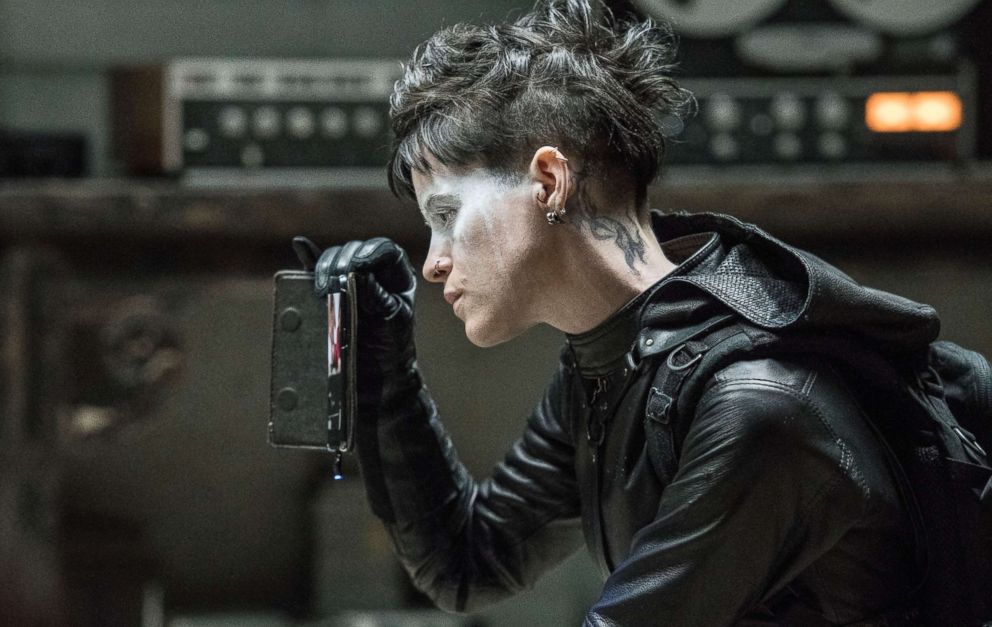 "This is Claire Foy in a major image change from her role as Queen Elizabeth," Travers said, "and I think what we'll see in this movie is a side to Claire Foy we've never seen before. Put [it] on your must-see list."
In theaters Nov. 9
6. 'Mary Poppins Returns'
Cast: Emily Blunt, Meryl Streep, Colin Firth, Emily Mortimer, Angela Lansbury
Emily Blunt stars in this new musical fantasy film as Mary Poppins.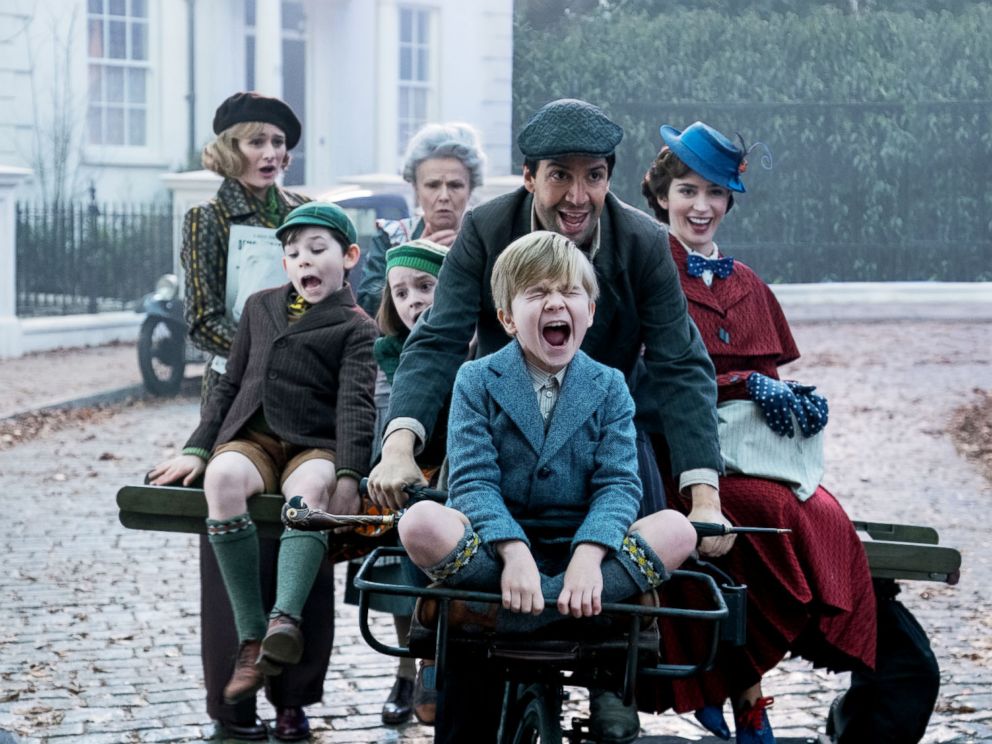 "This is not a remake of the 'Mary Poppins' with Julie Andrews, which was 54 years ago," Travers said. "Julie Andrews won the Oscar for playing that nanny in that movie. But now, in this new movie, we skip 25 years. The Banks children are all grown up. Emily Blunt is now Mary Poppins -- one of my favorite actresses. And who does she have as a co-star? Not in a Dick Van Dkyke role, but in a role much like it, is Lin-Manuel Miranda of 'Hamilton' fame. How can we resist seeing 'Mary Poppins Returns?' I can't."
In theaters Dec. 19
7. 'Aquaman'
Cast: Jason Momoa, Amber Heard, Nicole Kidman, Leigh Whannell, Patrick Wilson
Ready for a little more superhero fun? Aquaman is finally set to make his feature-film debut. Arthur Curry, played by Momoa, learns he is heir to the underwater kingdom of Atlantis and must begin the journey to take his rightful place.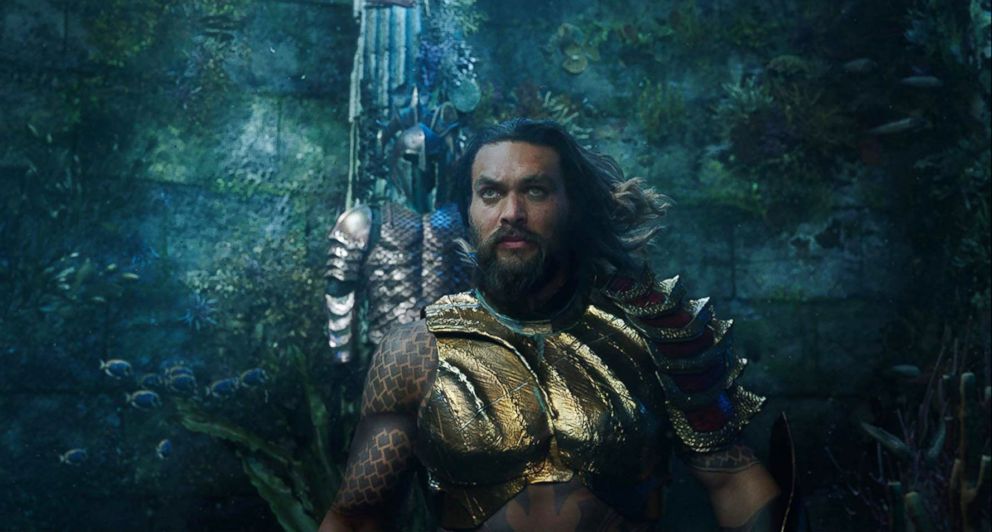 "Jason Momoa -- who we had seen doing little bits in Batman movies and 'Justice League' -- this is a movie all about him," Travers said. "Aquaman has always been considered the joke of the DC Comics universe. I have no idea why. This is the chance for Jason Momoa to bring this character to the fore."
In theaters Dec. 21
BIOPICS
Biopics are becoming more popular each year, and Travers said this will be a tremendous season for them.
8. 'First Man'
"First Man" tells the life story of astronaut Neil Armstrong and his monumental mission to be the first man to walk on the moon.
Cast: Ryan Gosling, Claire Foy, Pablo Schreiber, Christopher Abbott

"Ryan Gosling plays Neil Armstrong," said Travers. "This is a great part for him. And it's directed by Damien Chazelle, who directed Ryan Gosling in 'La La Land.' So expect a lot of surprises from this one."
In theaters Oct. 12
9. 'Bohemian Rhapsody'
Cast: Rami Malek, Joseph Mazzello, Mike Myers, Lucy Boynton, Aidan Gillen
This films stars Rami Malek of "Mr. Robot" fame as Freddie Mercury of the rock band Queen.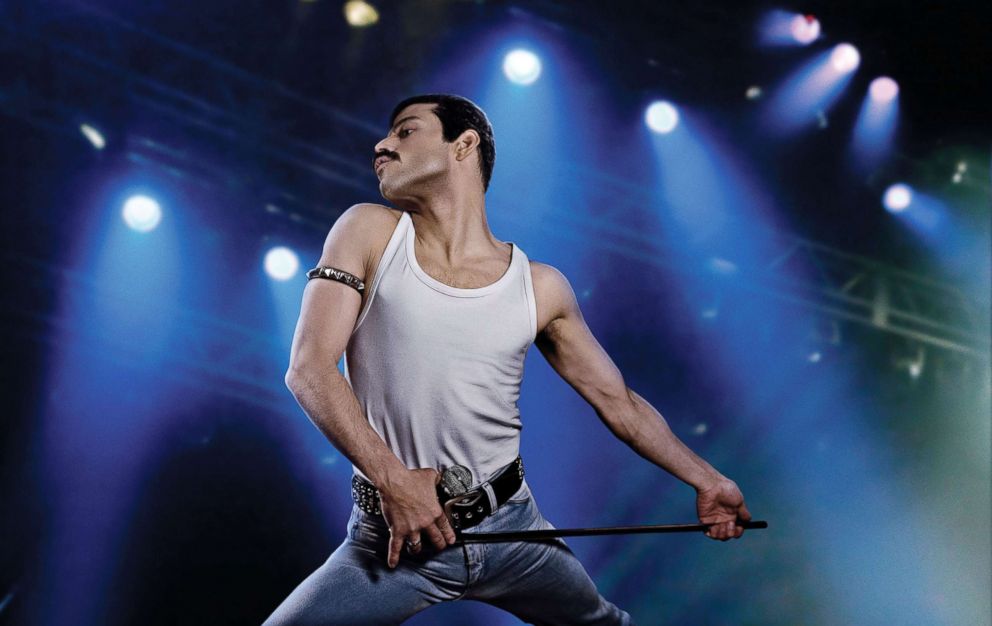 "If Rami Malek can play Freddie Mercury, and he uses a prosthetic on his teeth to get that Freddie Mercury overbite, if he can pull this off, this is going to be just a gigantic success," Travers said.
In theaters Nov. 2
10. 'The Front Runner'
Cast: Hugh Jackman, Vera Farmiga, Sara Paxton, Kaitlyn Dever
Hugh Jackman plays Sen. Gary Hart in this political drama. The biopic is set in 1988, and it looks at the life and career of Hart, who seemed destined to become president until allegations of an extramarital affair became public. Hart's affair changed the face of journalism, Travers said.
"It began this gossip journalism entering the political race that we"re still living with," Traver added. "And this is a movie that tackles that subject head on with a sense of comedy, but also a sense of 'what have we done to ourselves as a nation?'"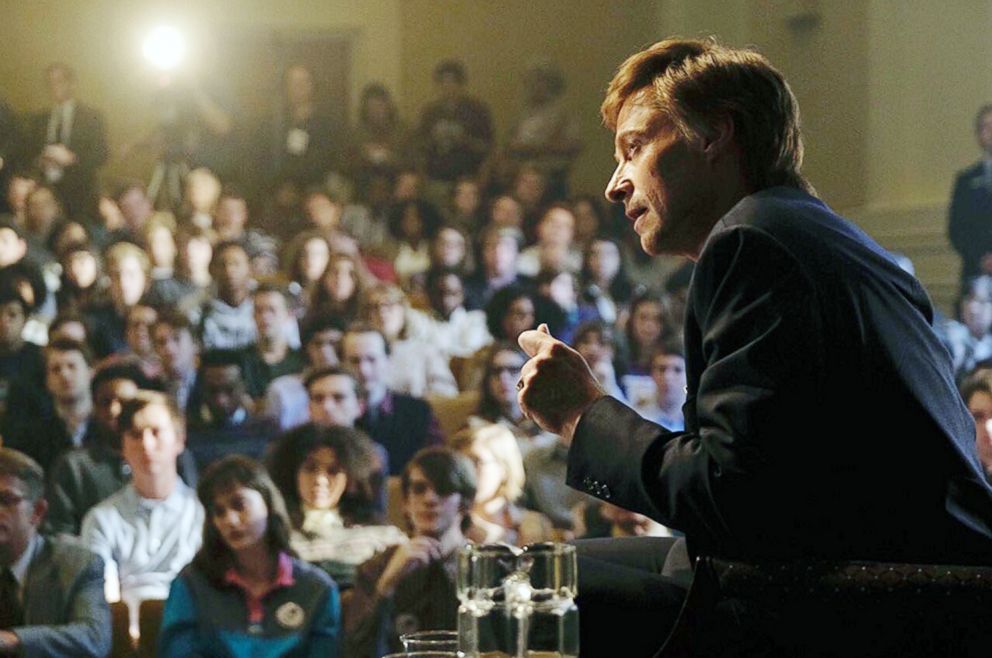 In theaters Nov. 21
11. 'Untitled Dick Cheney movie'
Cast: Christian Bale, Amy Adams, Steve Carell, Bill Pullman, Sam Rockwell
Dick Cheney's role as vice president is portrayed in this biographical drama.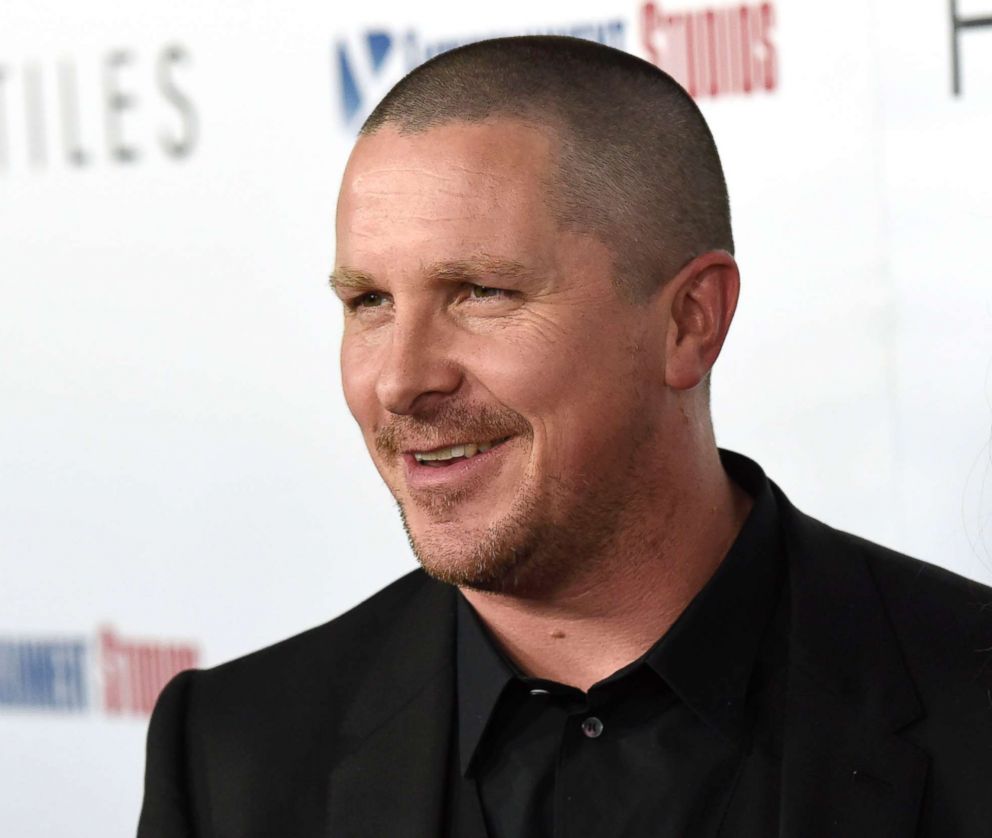 "Christian Bale stars as Dick Cheney. He gained weight. He did things with his hair. It's an incredible transformation," Travers said. "Christian Bale, when he does something like this, he's usually always in the Academy winner's circle."
In theaters Dec. 21
12. 'On the Basis of Sex'
Cast: Justin Theroux, Felicity Jones, Armie Hammer, Kathy Bates, Jack Reynor
We've never seen Supreme Court Justice Ruth Bader Ginsburg like this. Felicity Jones takes on the role of a young Ruth Bader Ginsburg for a look back at her remarkable life.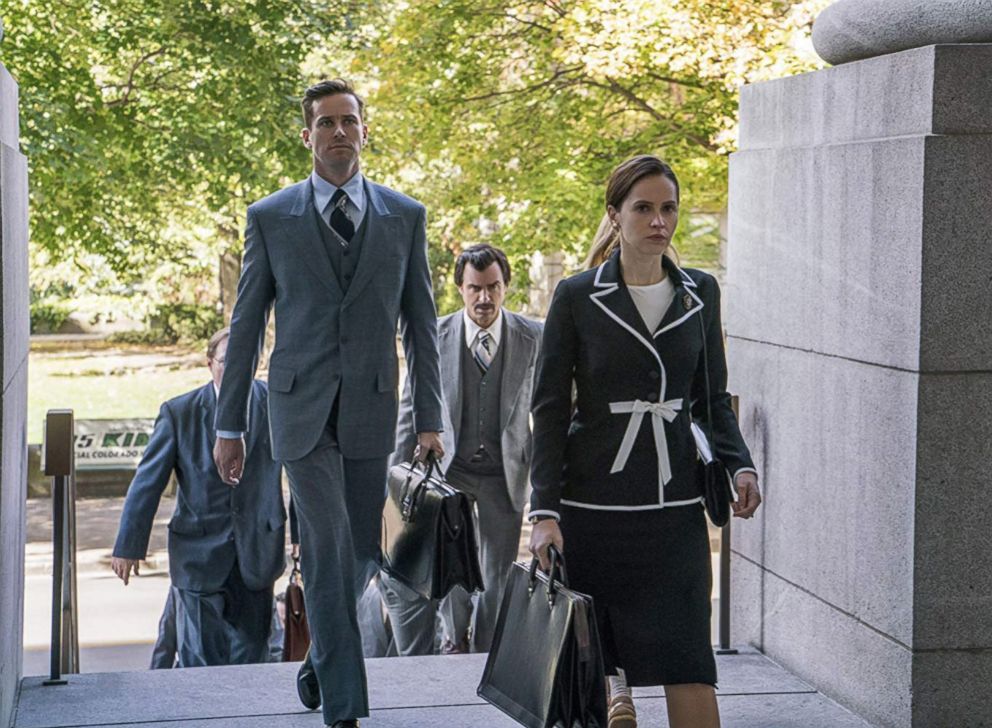 Travers said the film looks at "what she was like as a young lawyer, and what she had to do as a woman basically to make it in a man's world. And it's just this idea of, 'Who was Ruth Bader Ginsburg when she started out in this world?' Fascinating subject to me."
In theaters Dec. 25
13. 'Mary Queen of Scots'
Cast: Gemma Chan, Margot Robbie, Guy Pearce, Saoirse Ronan
Saoirse Ronan plays Mary Stuart, who attempts to overthrow her cousin, Queen Elizabeth, played by Margot Robbie, and instead finds herself being sent to jail.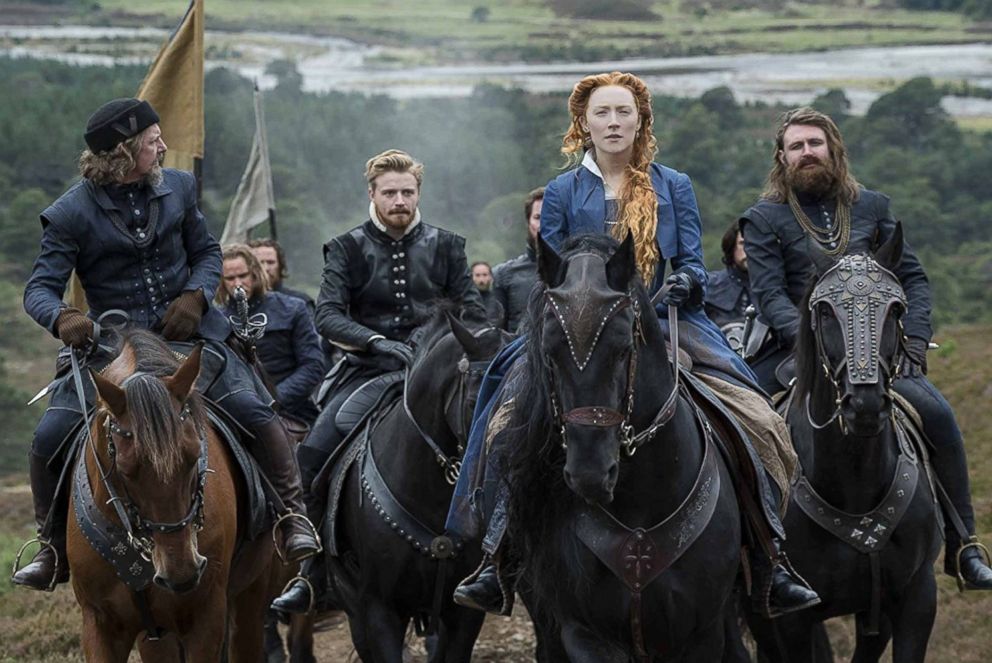 "We're seeing that power struggle between these women," Travers said.
In theaters Dec. 7
14. 'Roma'
Cast: Yalitza Aparicio, Marina de Tavira, Diego Cortina Autrey, Carlos Peralta
"Roma" comes from director Alfonso Cuarón, the creative force behind the seven-time Oscar winning film 'Gravity.'"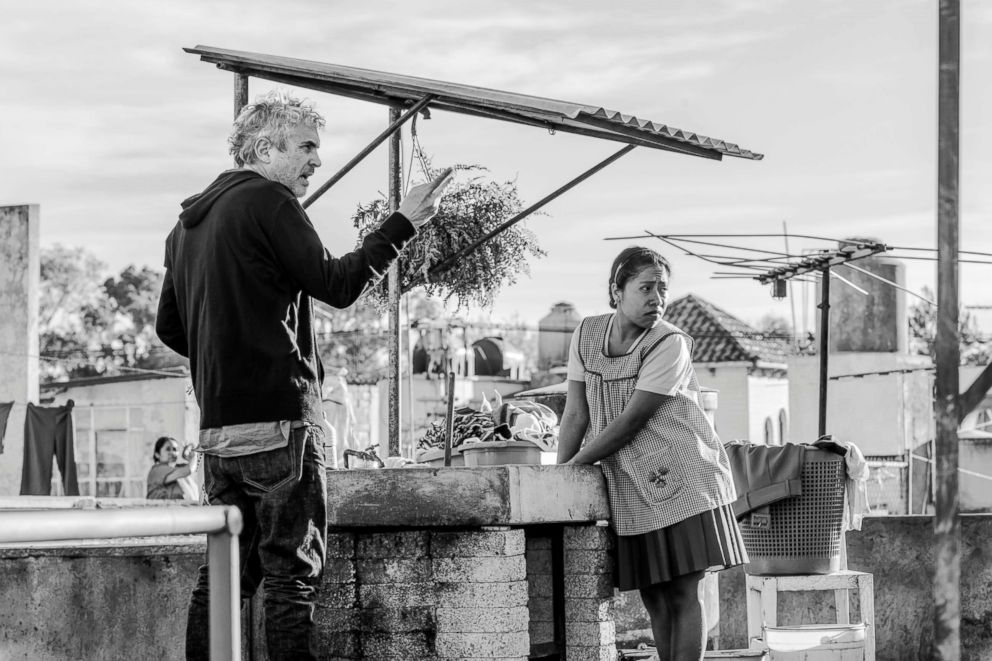 Travers said Cuarón is "actually talking about his own childhood in Mexico City in the 1970s. This is a great director making a film in black and white that is so personal to him that I just can't wait to see it."
In theaters December 2018
15. 'Welcome to Marwen'
Cast: Eiza González, Steve Carell, Diane Kruger, Leslie Mann, Gwendoline Christie
Steve Carell stars as an artist who's hurt in a home invasion.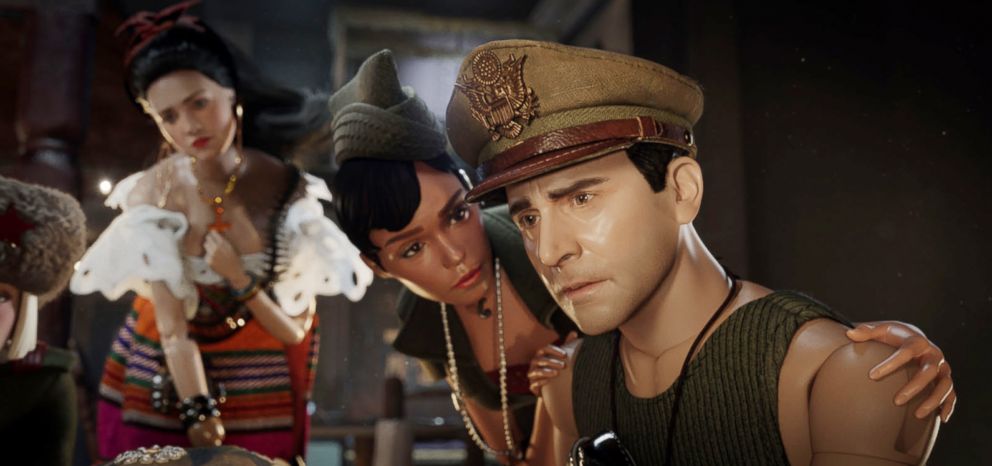 "His mental capacities were diminished. So in his garden, he made little miniature soldiers and created his own war as a kind of therapy," Travers said. "This is directed by Robert Zemeckis, who did 'Forrest Gump,' so we can expect great things."
In theaters Dec. 21
OSCAR SURPRISES
16. 'Beautiful Boy'
Cast: Steve Carell, Timothée Chalamet, Maura Tierney
Steve Carell stars as a father coping with his drug-addicted son, played by Timothée Chalamet. Chalamet was an Oscar nominee for his role in "Call Me by Your Name" last year.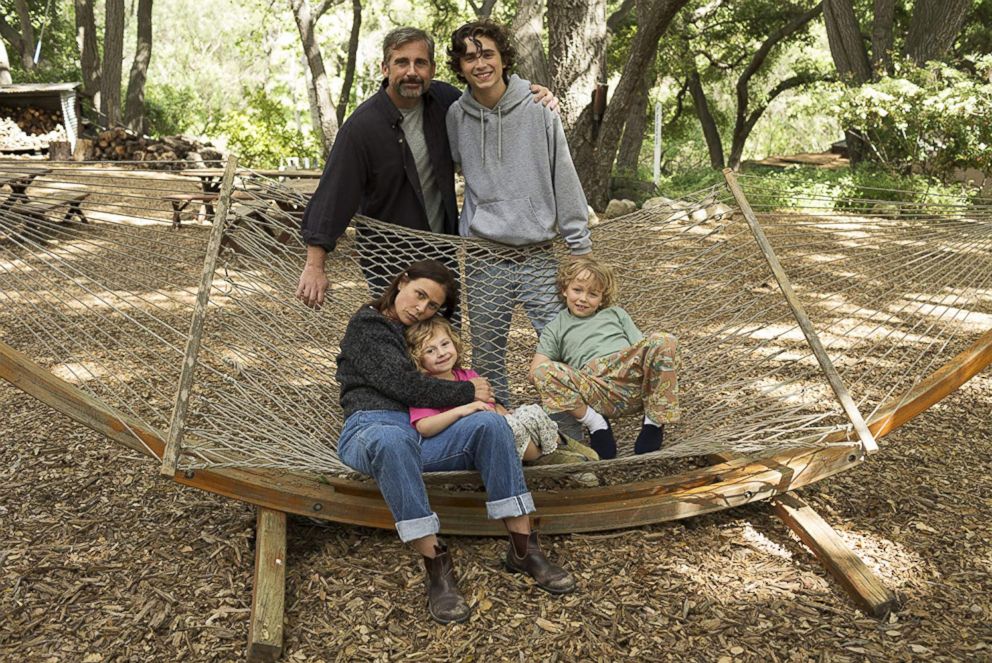 "Timothée Chalamet is one of the best young actors we have, and here he is giving a performance, I think, that even tops what he did in 'Call Me by Your Name.'"
He added that the film "will be on everybody's list as one of the best movies of the year."
In theaters Oct. 12
17. 'The Hate U Give'
Cast: Amandla Stenberg, K.J. Apa, Regina Hall, Anthony Mackie, Issa Rae
Amandla Stenberg plays a teenager who witnesses a white cop shooting her black friend. The film explores how she deals with the incident.

"Remember her name, because she makes this movie," Travers said. "She just rockets it to another level."
In theaters Oct. 19
18. 'Wildlife'
Cast: Jake Gyllenhaal, Carey Mulligan, Bill Camp, Ex Oxenbould, Kami King
Carey Mulligan plays a housewife. Her husband, played by Jake Gyllenhaal, goes off to fight wildfires, leaving her alone to raise their son.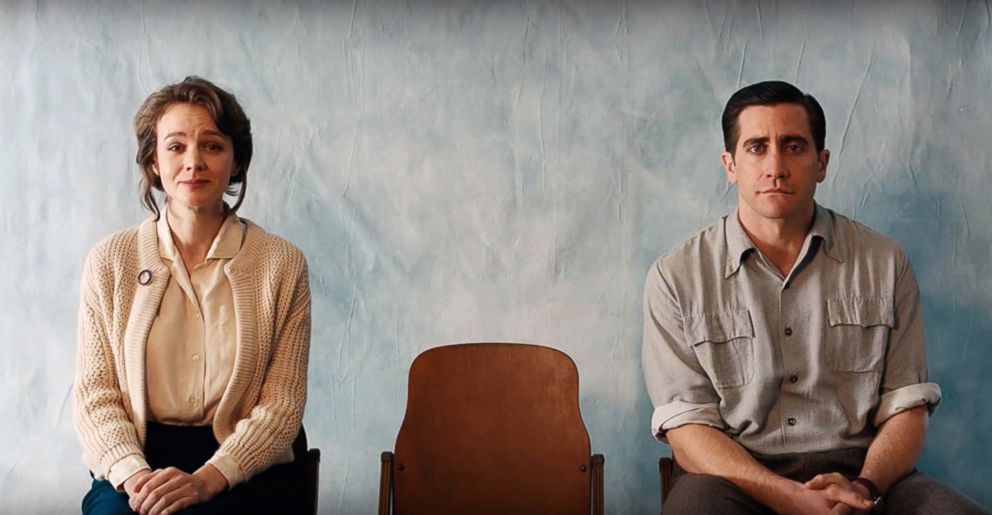 "A tremendously moving performance by Carey Mulligan that will be on everyone's Oscar list," Travers said.
In theaters Oct. 19
19. 'Widows'
Cast: Viola Davis, Michelle Rodriguez, Carrie Coon, Cynthia Erivo, Liam Neeson, Jon Bernthal, Colin Farrell
"Widows" is a heist drama about four women whose husbands are killed during a robbery. The women are forced to pick up where their husbands left off in order to pay the debts of their late husbands.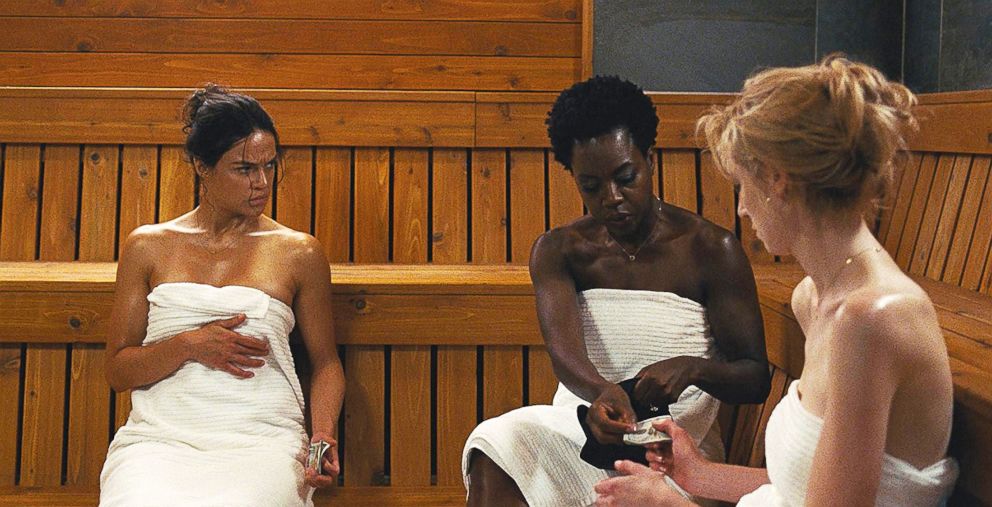 "You can't predict what this movie is. It's directed by Steve McQueen, who did 'Twelve Years a Slave,'" Travers said, "A tremendous cast, but especially Viola Davis. And Cynthia Erivo, who won a Tony on Broadway for 'The Color Purple,' she's tremendous. Put this one on your list. It's a heist movie like no other."
In theaters Nov. 16
20. 'The Favourite'
Cast: Emma Stone, Rachel Weisz, Nicholas Hoult, Olivia Colman, Joe Alwyn
This film is about the 18th Century and Queen Anne.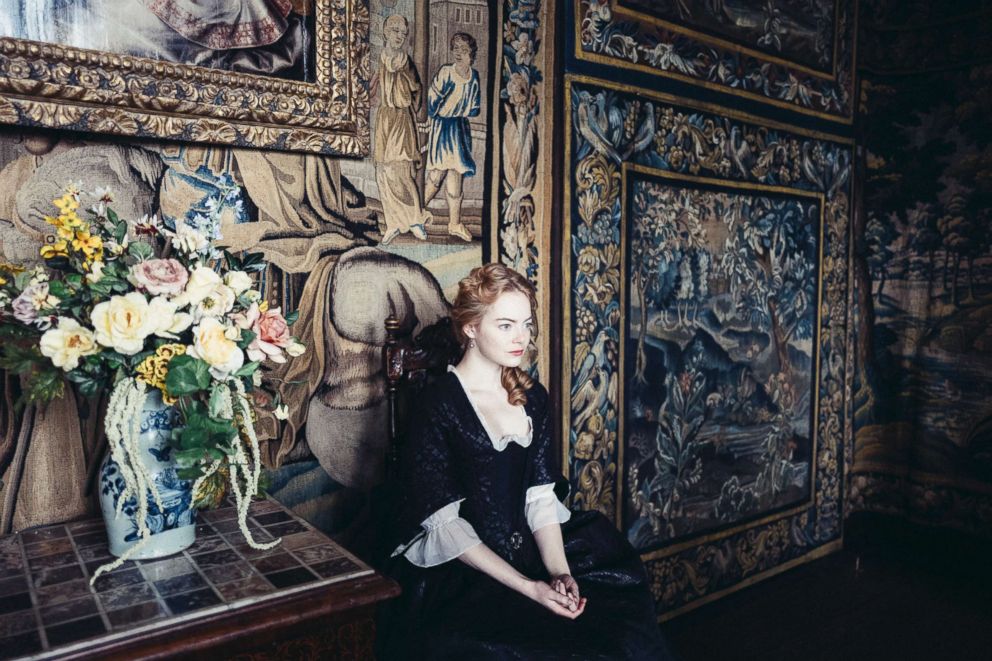 "Two women, one played by Rachel Weisz. Emma Stone plays the other lady in waiting. And this is a movie in which they're fighting for control of the Queen," Travers said. "It's the kind of movie that sounds like a stuffy period drama, but it's none of those things. Yorgos Lanthimos, who directed 'The Lobster,' has directed this into a movie that you've probably never heard of now, and in three months it will probably be the only one at the top of your list for best movies of the year."
In theaters Nov. 23
21. '22 July'
Cast: Hang Tran, Thorbjørn Harr, Anders Danielsen Lie, Jon Øigarden
"22 July" comes from director Paul Greengrass, best known for the popular "Bourne" movies.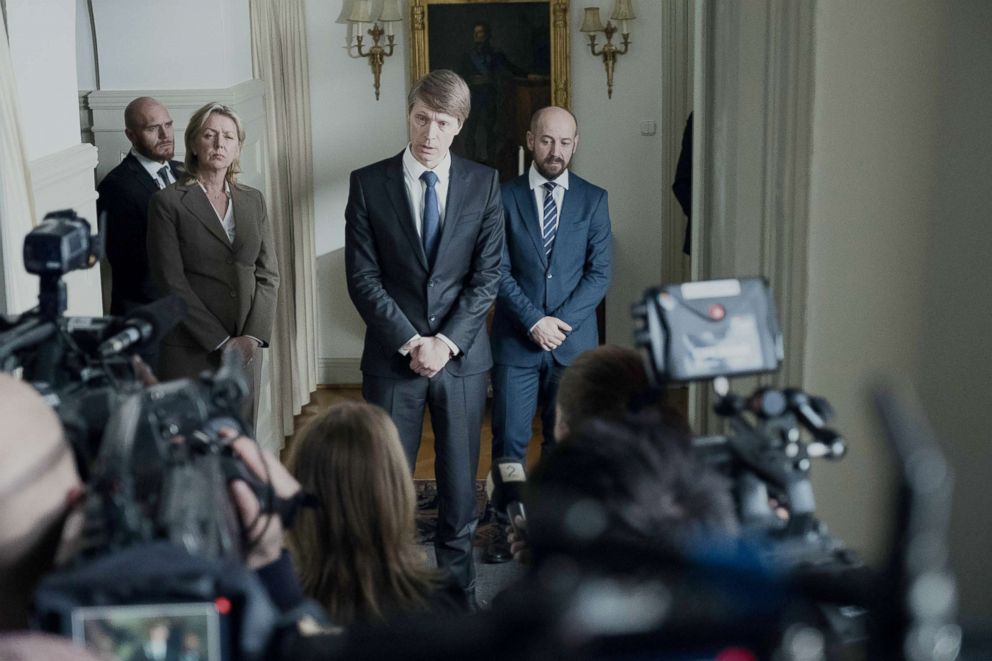 Travers raved about the film.
"This is a docudrama, not a documentary, about what happened on the 22nd of July in 2011, when an assassin killed 77 people, including young people, in Norway, because he was trying to make a point about immigration and about white supremacy," Travers added. "It will just knock the breath out of you. It is that amazing an achievement. It's just devastating in every way."
In theaters Oct. 10
22. 'If Beale Street Could Talk'
Cast: Kiki Layne, Stephan James, Regina King, Colman Domingo, Michael Beach
This film is based on a James Baldwin novel and directed by Barry Jenkins, whose "Moonlight" won the Oscar for best picture.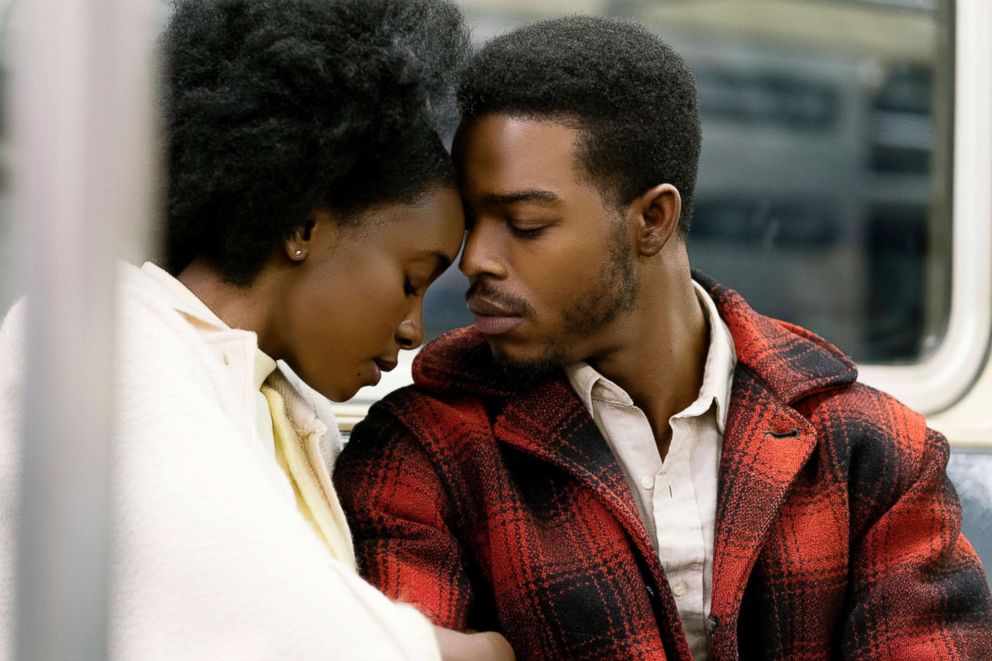 Expect Jenkins to go head to head with director Damien Chazelle when the Oscars come around, Travers said, because both will surely receive nods. Jenkins' "Moonlight" won the Oscar in 2017 after going head-to-head with Chazelle's "La La Land."
In theaters Nov. 30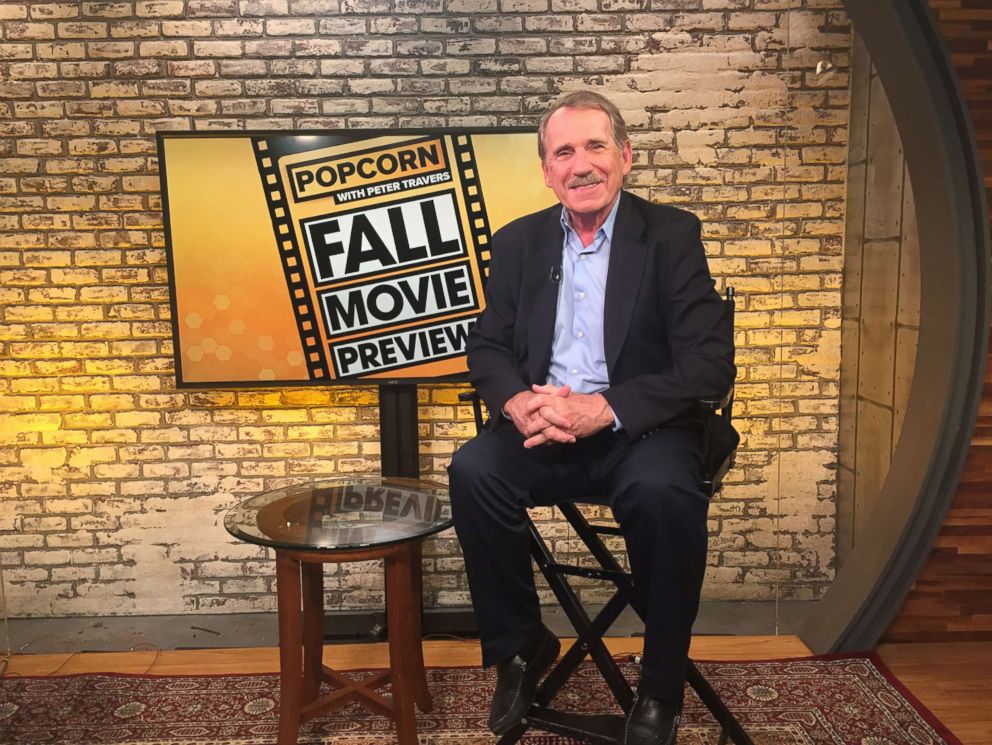 Disney is the partent company of "GMA," ABC News and Marvel.