As the Taliban watch, eventually a pair of Black Hawks fly into view and one circles low and lands.
Three U.S. operatives in civilian clothes approach as Bergdahl is led to them by two Taliban, including one with a white flag attached to a stick.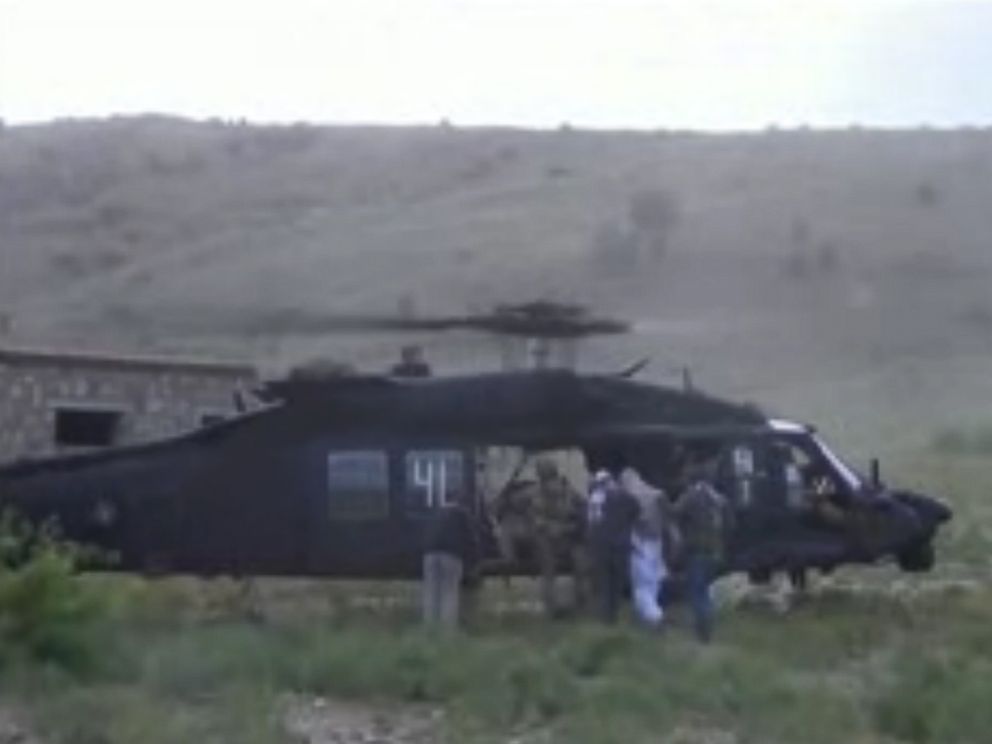 A man from the U.S. team wearing a baseball cap and surgical mask, possibly an interpreter, greets the Taliban with a handshake and Pashtun tradition of placing his hand over his heart.
Behind them in the tense moment of the handoff, special operators wearing full kit and night-vision goggles flipped up on their helmets can be seen aboard what the former special operations member said was possibly a Task Force-160 Special Operations "Nightstalker" MH-60 Black Hawk with "41" painted on the window.
With his head shaved, U.S. operatives seem to have little doubt that they are face to face with Bergdahl, the same 501st Parachute Infantry Regiment trooper who many soldiers and sources say walked off his post deliberately on June 29, 2009.
A second American operative with a thick beard wearing a cap and headphones looks Bergdahl over, puts his hand behind his back and then turns and raises his other hand to signal those people in the chopper that it's Bergdahl.
After he body-frisks Bergdahl by the Black Hawk, next to a doorgunner whose weapon is trained at the Taliban in the wadi, Bergdahl is helped aboard with the others and the chopper lifts off, flying away low to the ground.
"It was probably very high tension prior" to the exchange, the former special operations soldier told ABC News, "followed by a very anti-climatic ending."
Do you have information about this or a related story? CLICK HERE to confidentially send your tip in to the Investigative Unit.