Heila al-Qusayyer is being called the "First Lady of Al Qaeda." The middle class Saudi mother, now in police custody, allegedly ran a cell of 60 militants, and recruited young women to its ranks. She also raised money – as the main fundraiser for Al Qaeda in the Arabian Peninsula she used Islamic charities as a front to take donations of cash and jewelry that then went to funding jihad, or holy war.
Saudi Arabia's Interior Minister called the case an alarm bell, a sign that authorites need to rethink counterterrorism strategy and monitor a whole new profile of jihadis: the middle-aged mother.
Analysts say it represents a significant change for Al Qaeda in Saudi Arabia.
"Females have not been real Al Qaeda operatives…in early training manuals it says what the role of women should really be and that was more functioning as nurses or supporter roles," said Theodore Karasik of the Institute for Near East and Gulf Military Analysts, a Dubai-based think tank.
"Women were on the sidelines, unless their husband had become a martyr and then they wanted to martyr themselves too in a suicide operation."
And what does the rise of jihadi women say about Al Qaeda?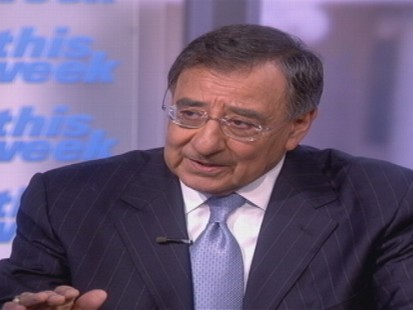 "They're adapting. They're nimble, they're quick, and sometimes they're quite sloppy."
Saudi Arabia has caught and cracked down on scores of violent extremists. That's pushed others over the border into Yemen, and forced Al Qaeda to shift its methods. In a culture where the sexes are strictly separated, and women are at the command of their husbands, Al Qaeda's new strategy has moved women up the jihadi ranks. Gender roles are molded around the mission – Al Qusayyer used divorce and remarriage to get close to the men in Al Qaeda she wanted to emulate.
One of those men is Saeed Al-Shehri, a former Guantanamo detainee who is now deputy leader of Al Qaeda in the Arabian Peninsula. According to Saudi Arabia's Okaz newspaper, Al-Qusayyer helped his wife, Wafa' Al-Shehri, enter Yemeni territory and recruit "young girls" – wives and sisters of jihadis who would join them in serving Al Qaeda in Yemen.
The sources said that Al-Qusayyer had managed to collect donations over the last two years for the organization in Yemen by obtaining jewelry as well as money, purportedly to build mosques and orphanages in Yemen.
Dr. Mustafa Alani, an expert in terrorism and security studies at the Gulf Research Center, says the shift toward putting women in operations roles happened earlier in other Al Qaeda branches. It has been most pronounced in Iraq, where Alani estimates 10-15 percent of suicide bombings have been carried out by women.
"Sajida al-Rishawi was one of the first women suicide bombers, though she failed in [2005 hotel attacks] in Jordan. Now the Iraqi experience has started to lead and encourage other branches," said Alani.
"Al Qaeda has had problems recruiting more men, and women seem more willing to participate."
Jihadi women have admittedly been a blind spot for Saudi authorities, who haven't been watching for women like Al Qusayyer until now. Given the gender dynamics of Saudi Arabia, Alani says, woman are less often stopped or inspected in security checks. Yet he doesn't expect Saudi officials will have a hard time closing in on suspected women jihadis.
"It's different than men, who are recruited in the mosque or the workplace. The circle is still very small – these women are recruited by their own families. So it's easier to control."