As Michael Jackson's mother continues her bid for control of his massive estate, the court-appointed administrators say they have ambitious plans to generate $100 million this year alone.
ABC News has learned that, in addition to this year's goal, the administrators are looking to bring in up to $50 million annually in subsequent years though merchandising and other projects.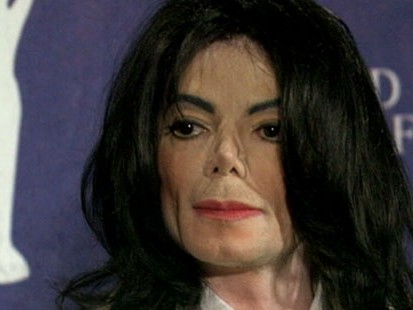 It's a plan that could make Katherine Jackson's case difficult to prove -- she has argued in court that
administrators John Branca and John McClain
do not have Jackson's best interests at heart.
"It's all about command and control," ABC News legal analyst Dana Cole said on a "Good Morning America" segment that aired today, adding that the administrators likely "don't want too many cooks in the kitchen."
Katherine Jackson and her son's three children, of whom she has custody, are set up to receive a total of 80 percent from Jackson's estate, split evenly between his mother and children. The other 20 percent was set aside for charity, according to a 2002 will.
All parties will head back into the courtroom today as the judge is expected to rule on several deals that could bring in millions, most notably a deal worth an estimated $15 million with Bravado to license and merchandise Michael Jackson products.
In addition to merchandise, administrators plan to bring in millions from books, movies and a multitude of unpublished Jackson songs. They've already approved a reissue of Jackson's 1988 autobiography, "Moonwalk," and a movie encompassing footage from Jackson's final concert rehearsals from his "This Is It" tour is set to be released Oct. 30.
So confident are the administrators in their plan, ABC News has learned, that they do not intend to sell Jackson's stake in the Sony/ATV catalog in order to pay of the singer's debts, which, by some estimates, are in the hundreds of millions.
"This situation will right itself, Cole said, "His legacy is hugely in demand and, with it, comes millions of dollars. The fans are demanding the products."
Meanwhile, Joe Jackson told the Daily News' Man Steve Friess in Las Vegas that the family is planning to bury Michael Jackson at Forest Lawn cemetery Aug. 29, which would have been his 51st birthday.
Movie Deal Inked as Debate About Debt Continues
Last week, Judge Mitchell Beckloff approved a $60 million dollar movie deal between the Michael Jackson's estate and the promotor of a concert planned before his death, which features footage of the singer's final performances.
Concert promoter AEG Live paid $30 million for a series of concerts Jackson was scheduled to play in London later this year.
Under the terms of the proposed contract, the film will have to be screened for Jackson's estate and cannot include any footage that puts the superstar in a bad light, according to The Associated Press.
Columbia Pictures paid $60 million for rights to the film, and the contract states Jackson's estate is slated to receive 90 percent of its profits.
Katherine Jackson did not object to the film, but her attorneys have raised questions about other agreements concerning AEG Live and merchandiser Bravado, according to the AP.
Lost in the paperwork surrounding Jackson's death and estate is the remarkable resolve of Katherine, the family's 79-year-old matriarch.
Last week Beckloff awarded her permanent custody of Jackson's three young children, with whom she will share 80 percent of Jackson's estate.
As insiders debate Jackson's true worth, Katherine is also putting in place plans for who will get custody of Jackson's children when old age inevitably keeps the family's matriarch from being able to care for them.
The executors of Jackson's will estimate that the king of pop's fortune is worth more than $500 million, but it remains to be determined just how much he is really worth.
"You know there's a tremendous debt. There's a lot of misinformation as to whether his estate is $2 billion. It's not. It's $400 million in the hole. So it's going to take a little hard work and tact and people with knowledge to get it out of that. It's possible," said Jackson's manger Frank Dileo.
The Los Angeles coroner has yet to release a toxicology report officially determining Jackson's cause of death, but investigators have said drug use played a major role.
How Jackson died raises questions about whether the insurance policy taken out on Jackson by AEG will pay for a death related to what the policy calls "illicit use of drugs."
While Dileo claims Jackson's debt cancels much of his worth, the Jackson family believe the singer's estate is worth billions of dollars and wants more control of it.
Katherine's attorney Londell McMillan told CBS that the estate "is worth, in my estimation a couple of billion dollars. You hear $500 million. Don't buy it."
Dileo disputes that math. Even with Jackson's ownership of the Sony/ATV catalogue that it includes rights to Beatles' songs "he's still in debt. If you sold it and subtracted the $400 million you still will come out with $300 million maybe… There's a way to work your way out of it."