Amid sinking ratings and worried affiliates, the Jay Leno prime-time experiment will end Feb. 12.
NBC confirmed today it is yanking the comic's 10 p.m. nightly hour once the Winter Olympics begin, and it hopes he will accept a half-hour version of his show at his old time -- 11:35 p.m. -- instead.
"While it was performing at acceptable levels for the network, it did not meet our affiliates' needs and we realized we had to make a change," NBC Universal Television Entertainment Chairman Jeff Gaspin said at the NBC winter press tour in Pasadena, Calif.
"What happened starting in November [was] the affiliates called, saying, 'Wow, wow, our local news is being affected more than we expected,'" Gaspin added.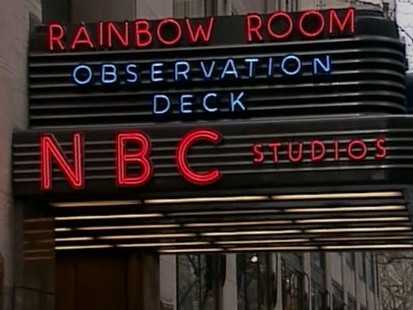 NBC has spoken to Leno, Conan O'Brien and Jimmy Fallon about moving their shows to later start times, Gaspin said. Under the proposal, O'Brien, the man who replaced Leno as host of "The Tonight Show," would move to 12:05 a.m., and Fallon to 1:05 a.m.
"My goal right now is to keep Jay, Conan and Jimmy as part of our late-night lineup," Gaspin added. "As much as I would like to tell you we have a done deal, we know that's not true. The talks are still ongoing."
NBC said its stars have been given the weekend to think about it. The network doesn't know whether O'Brien will accept a half-hour demotion or bolt to another network.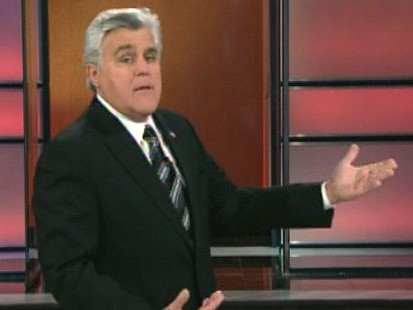 "What we're hearing from inside the Conan camp is they're kind of 50-50 right now with what they're going to do," said Mike Schneider, TV editor for Variety. "I mean, this obviously is a big smack in the face."
'Committed to Keeping Conan O'Brien'
Amid an earlier firestorm of speculation that NBC might can O'Brien altogether, the network released a statement this week declaring its loyalty to the late-night comic.
"We remain committed to keeping Conan O'Brien on NBC," the network said in a statement Thursday evening. "He is a valued part of our late-night lineup, as he has been for more than 16 years, and is one of the most respected entertainers on television."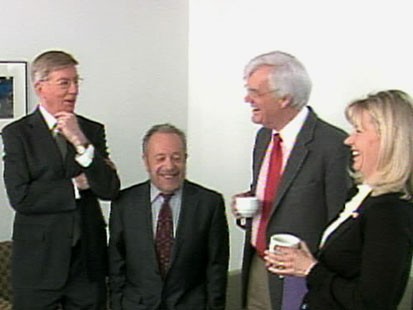 'Leno Effect' Leaves Networks Grumbling
The network set the bar low for Leno's prime time 10 p.m. show. After an initial strong showing during his debut week, "The Jay Leno Show" shed viewers faster than you can say David Letterman.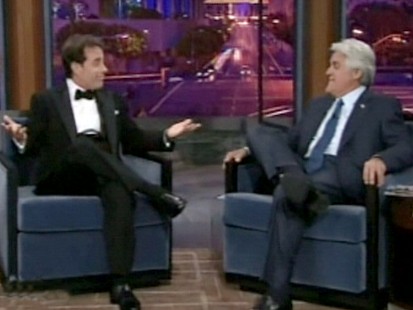 His Sept. 14 debut attracted 18.4 million viewers. By the second week, however, the number of viewers had dipped as low as 5.1 million.
A fall repeat of CBS's "CSI-Miami" topped Leno on a Monday night; not a good sign because Leno vowed this summer to beat the competing networks whenever they aired reruns. Before that, the FX series "Sons of Anarchy" was the first cable show to beat Leno.
Then there's the so-called Leno effect that has some of NBC's more than 200 affiliates grumbling that the show's weak lead-in is eroding audiences for their 11 p.m. newscasts. O'Brien's and Fallon's numbers for their late-night shows are also down, ostensibly because of a weaker Leno.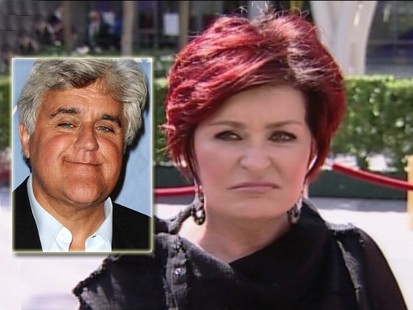 Leno made it clear in a 2009 interview with Broadcasting & Cable magazine that he wasn't ready to concede the fight.
"I enjoy being the underdog," Leno said. "Do I enjoy the battle? Yes, I get a certain amount of satisfaction from pounding my head against the wall.
"Emotionally, I can take body shots all day long and that doesn't really bother me," he added.
But now, bowing out of the 10 p.m. race may not be a choice left up to him.
ABC News' Sheila Marikar, Luchina Fisher and Michael S. James contributed to this report.