The storm that created a winter wonderland in parts of the mid-Atlantic and Northeast this past weekend also created a few headaches for shipping services trying to keep up with the holiday mailing season. Both the U.S. Postal Service and private shipper FedEx warned that uncleared local roads could cause delivery delays.
"Often it is the last mile that is the challenge for our carriers," said U.S. Postal Service spokesman Greg Frey in an e-mail to ABCNews.com. "If secondary roads are impassable, it may be difficult to deliver."
Still, both FedEx and rival UPS told ABC News that they are working to make sure packages reach their appointed destinations by Christmas Day or earlier. The U.S. Postal Service also said that packages and letters mailed up by Monday should make it to their domestic destinations on time, but Frey suggested that Priority and Express mail customers check delivery times with postal service staff or online at usps.com.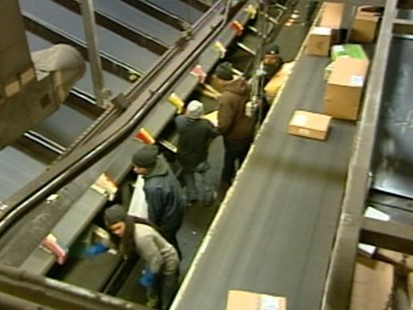 The Postal Service is also encouraging customers to clear their own walkways and steps so mail carriers can deliver their mail safely.
For a list of Postal Service holiday shipping deadlines, click here.
Memphis-based FedEx said that it brought in extra workers to sort packages on Sunday, and that staff were on the road extra-early Monday morning to make deliveries.
"Our team members did an extraordinary job of trying to do everything possible to make our service commitments and satisfy our customers, so I know they will be doing everything they can to make sure customers get their Christmas packages on time," said FedEx spokeswoman Sandra Munoz.
UPS, which expected to deliver 22 million packages worldwide on Monday, said the storm did not have as much of an impact on its hub in Louisville and that centers in Boston and Philadelphia did not have to hire additional workers beyond those it had already planned for.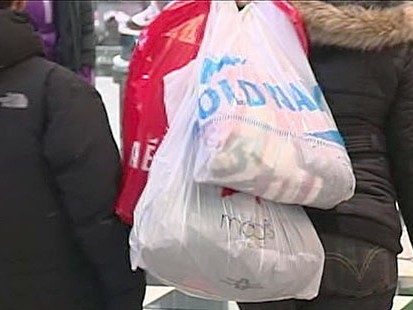 But UPS has beefed up its headcount to accomodate the holiday rush overall: it recently added 50,000 seasonal employees and bolstered its airline fleet with 37 chartered aircraft.
Stores Offer Discounted Shipping
Some retailers also told ABCNews.com that they don't expect the aftermath of the storm to delay shipments of merchandise that customers purchased online.
"We're proud that we have a really good rate for delivering on time and we'll continue to work on that to get people their holiday packages delivered on time this year," said Amazon.com spokeswoman Sally Fouts.
For Amazon.com shipping deadlines, click here.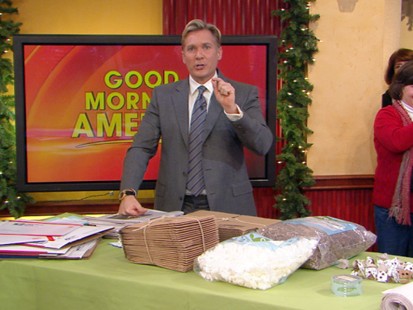 A number of retailers are still offering
shipping discounts
for online purchases this week, including J.C. Penney, which is featuring half-off express shipping until the end of the day today; and Saks Fifth Avenue, which is providing free shipping through 2 p.m. Wednesday.
With reports from ABC News' Charles Herman.