Before Tesla's Model S and its $5 billion battery gigafactory, there was GM's EV1: the first mass-produced electric car, "for people who never want to go to a gas station again."
The year was 1996 and General Motors unveiled the electric car as California tried to reduce auto emissions. The two-person car had to be recharged about every 90 miles for highway driving, and 70 miles in the city. Back then, you didn't have the increasingly prevalent electric car chargers on the road these days. Today, Tesla's Model S all-electric sedan can have a range of 265 miles for its largest battery.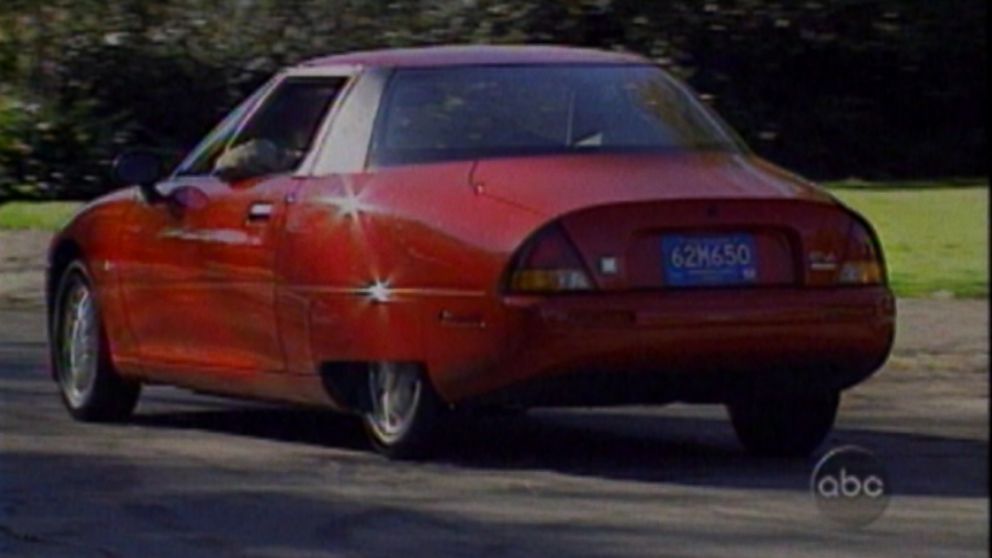 The EV1 was only available in California and Arizona when it was first introduced, given that cold weather was harmful to the batteries. And you couldn't buy one: you had to lease it for around $500 a month.
How Nevada Won Tesla's Battery-Operated Heart
CVS Health Will See You Now, No Doctor Required
The EV1 car, the first of its kind, wasn't sustainable for GM. The American company's first all-electric vehicle was only in production from 1996 to 1999. The car manufacturer built 1,117 units.
The year after EV1 launched, then came the hugely popular hybrid Toyota Prius.
Kevin Kelly, manager of GM's "Electrification Technology Communications," said GM discontinued the EV1 program due to the car's sales volume.
Fast forward to the present when GM has three plug-in vehicles on the market: the Chevrolet Volt, Chevrolet Spark EV and Cadillac ELR. GM plans to debut the next-generation Chevrolet Volt at the North American International Auto Show in Detroit in January.
Some car analysts believe GM's electric vehicles on the market don't directly compete with Tesla's Model S, which is considered a luxury, higher-priced vehicle at around $80,000 a pop.
But with Tesla's lower-priced model expected in the coming years, the electric car may become electrified further.