The details of the Obama administration's efforts to curb excessive compensation on Wall Street emerged Thursday, with dual announcements from pay czar Kenneth Feinberg and the Federal Reserve Board. And while the potential loopholes do not appear large enough to drive the proverbial armored truck through, the securities industry is already set on finding ways to continue to pay traders and investment bankers exceptionally well, by any measure.
"Whether by deferring compensation over a couple of years, or paying more of it in the form of stock, the majority of Wall Street firms will still be able to pay people very well, in some cases more than before," said Eric Moskowitz, head of compensation consulting at New York-based Options Group, a global executive search firm focused in the financial industry.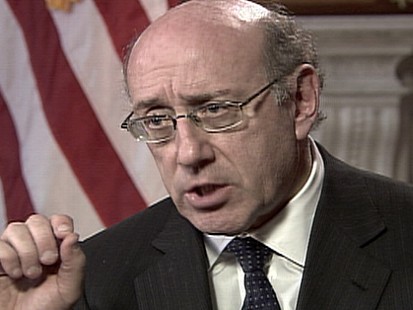 With so much public scorn directed toward Wall Street's traditional practice of back loading a year's worth of compensation via "incentive-based pay" (i.e. bonuses), a number of firms have gone ahead and boosted base salaries.
Historically, base salaries on Wall Street have been a relatively small part of a trader's or investment banker's total annual pay package. Senior people, such as managing directors, could, in past years, expect to collect base salaries of around $200,000, according to Options Group, which produces extensive annual surveys on securities industry pay trends.
But Moskowitz said that in the past six months, some of those same managing directors, including some at banks that accepted Troubled Asset Relief Program funds, saw base salaries bumped up to $500,000 or more in light of the bonus backlash.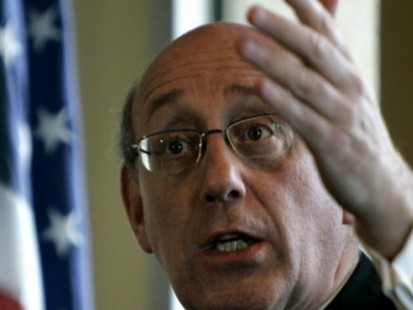 Keeping Top People
"Firms can't just sit back and lose all their best people to rivals," Moskowitz said, citing large scale defections at UBS earlier this year as examples of what can happen when compensation gets curbed. In a move that was widely applauded, UBS announced at the start of 2008 it would not pay any bonuses. The firm instead, Moskowitz explained, upped many key staffers' base pay.
Both Feinberg and the Federal Reserve have set sights on significantly reforming Wall Street pay practices, releasing simultaneous overviews of their intentions Thursday. The Feinberg plan tries to halve the average combined compensation of the 25 highest paid employees at companies that were the biggest bailout beneficiaries, including Citigroup, Bank of America and AIG.
A Federal Reserve Board proposal, meanwhile, is aimed at reviewing and overhauling compensation trends in the financial industry in general, with an eye toward ensuring better alignment of pay and proper risk management practices.
Wall Street Pay Cuts? Execs May Still Do Fine
"I've tried to balance both sides, listening carefully to what is said in the way of citizen anger and also the statute, which requires that these companies stay in business and thrive so we get repayment," Feinberg said in an interview with ABC News Thursday.
Even as the first details of the Feinberg plan were being leaked earlier this month, speculation got underway on the street as to whether the effort would average together top executives' salaries and then slash them by half -- something that could be subject to some gaming.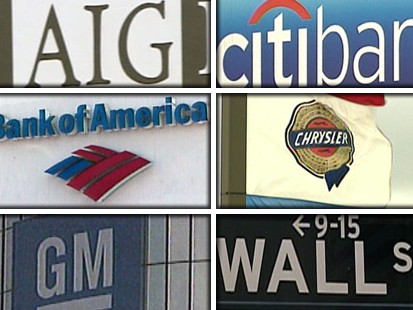 That's because top executives, such as Citigroup CEO Vikram Pandit, had already accepted massive pay cuts. Pandit said earlier this year he would work for $1 a year -- which, in theory, could have upended the equations and allowed other executives to get paid as usual. Treasury officials confirmed, however, that Feinberg's plan will address top earners and that salaries will be determined on a case by case basis.
'Independent Contractors'
Deutsche Bank reportedly has flirted with the concept of paying some bankers as independent contractors -- not treating them, at least technically, as employees, according to one industry source.
One compensation consultant, Steven Hall of Steven Hall & Partners, has followed the issue closely and says he believes there won't be much wiggle room, particularly for the TARP-bound financial firms, Citigroup, Bank of America and AIG. "They won't be able to play games or get cute," Hall said. "More likely these firms will work with Feinberg and get his blessing on ways to pay people if they feel they are at a disadvantage."
For most of the major Wall Street firms, which either paid TARP money back or turned it down altogether, lucrative pay practices can, in theory, continue unencumbered. However, several large banks, including Credit Suisse and Goldman Sachs, have indicated they are re-evaluating pay practices after public outcry over outsized bonuses on Wall Street.
Wall Street Pay Cuts? Execs May Still Do Fine
Goldman Sachs' public revelation that as of the end of the third quarter it had already set aside, for accounting purposes, approximately $16.7 billion for employee compensation and benefits prompted widespread condemnation from public officials, among them Christopher Dodd, chairman of the Senate Banking Housing and Urban Affairs Committee. Dodd, on NBC's "Meet the Press," described Wall Street pay as outrageous.
Neil Barofsky, special inspector general overseeing the TARP program, has also fired some shots recently. The TARP had some restrictions on money that went to the institutions and on executive pay, but other government support programs, by the Federal Reserve and the FDIC, have no conditions, Barofsky has noted.
"So you see some of these institutions, even though they have paid back their TARP funds, they're still relying on government programs," Barofsky told CNN Thursday. "They are still reaping these profits based on cheap money and support given to them by the federal government."
According to research conducted by the office of the New York State Comptroller, Thomas DiNapoli, 165,000 New York City securities industry professionals were paid $18.4 billion in year-end bonuses in 2008, a fairly staggering sum, despite tumultuous markets. That tally was actually down 44 percent from the $32.9 billion bonus pool the comptroller's office tabulated in 2007.
Loopholes
"Basically, when it comes to Wall Street pay, where there's a will there will be a way," said Michelle Leder, an analyst at New Haven, Conn.-based securities research firm Research Edge. "If they set limits on base pay, they'll figure out a way to make up for it with options or restricted shares or some other sort of thing that hasn't yet been devised."
About a decade ago, Leder pointed out, Congress set limits that essentially placed limits on executive compensation at $1 million. "But all it did was lead to excessive option grants to make up for the base salary limits," she added.
In response to the Fed's announcement on pay, Timothy Ryan, CEO of the Securities Industry and Financial Markets Association, said in a written statement issued Thursday, that "these proposed rules will likely affect compensation for hundreds if not thousands of professionals working in our industry. We appreciate the Federal Reserve addressing the regulation of compensation policies through a standard rulemaking process, allowing market participants and interested parties to provide substantive comments to their proposal."
BofA, indicating that Feinberg's decisions have put them at a competitive disadvantage when it comes to retaining employees, released the following written statement Thursday: "Our compensation practices have historically aligned pay with company performance and shareholder interests and delivered a significant portion of compensation over time to encourage sustainable profitable growth and sound business decisions. We have continued to work this year to further align our pay to performance, including implementation of enhanced performance-based claw-back provisions and a greater percentage of stock provided with delayed access by the employee in the global banking and markets businesses."
ABC News' Zunaira Zaki contributed to this report.