Los Angeles prosecutors won't make a special exception for Dr. Conrad Murray, the physician accused of administering a lethal cocktail of painkillers and anesthetics to Michael Jackson, and want to charge the physician and hold him overnight just like any other accused perp, sources told ABC News.
Sources said the district attorney will file involuntary manslaughter charges against Murray on Monday.
Murray either can surrender unconditionally or he'll be arrested wherever the LAPD finds him. He'll then be sent to jail while he awaits bond and arraignment -- which may take a day -- and then he'll be released, assuming he makes bail.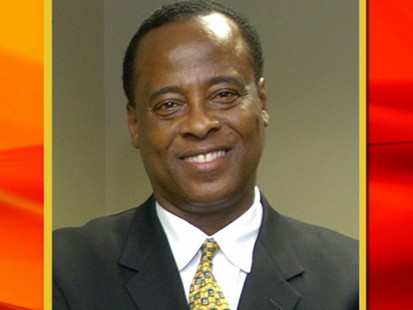 "We both share the goal of the efficient administration of this process," Murray's defense attorney Edward Chernoff said in a statement Thursday. "An arrest of Dr. Murray would be a waste of money, time and resources. We've always made it clear: You tell us where; we'll be there. I'm sure something can be arranged."
Though it remains to be seen just when Murray will be charged, recent moves by the doctor and his legal team suggest they are preparing for a battle.
Murray arrived in Los Angeles last week to "be available for law enforcement," according to a spokeswoman for Chernoff.
Earlier this month, Murray hired J. Michael Flanagan, an L.A.-based defense attorney, who is reportedly the only attorney in California to have ever won an involuntary manslaughter case involving propofol, the same powerful anesthetic that police say contributed to Jackson's death.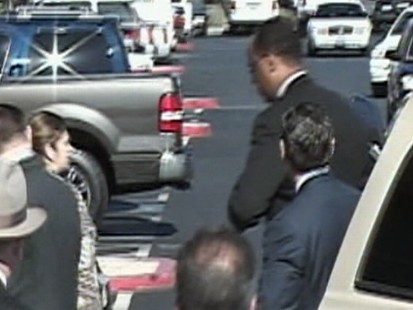 In 2004, Flanagan successfully defended a nurse, Amy Brunner, accused and ultimately acquitted of involuntary manslaughter.
Brunner was accused of leaving a syringe full of propofol out for another nurse to administer to an 80-year-old cancer patient who died within minutes of receiving the shot.
"I'm probably the only attorney in town that has successfully tried a propofol case involving death," Flanagan told TMZ earlier this month.
Dr. Conrad Murray Expected to Face Charges in Michael Jackson Death
Murray's expected appearance in a Los Angeles courtroom to face charges ends an eight-month investigation that included countless interviews with Jackson's previous physicians, coordinated raids on Murray's home and offices in Texas and Las Vegas, and a weeks-long wait for the results of a toxicology report.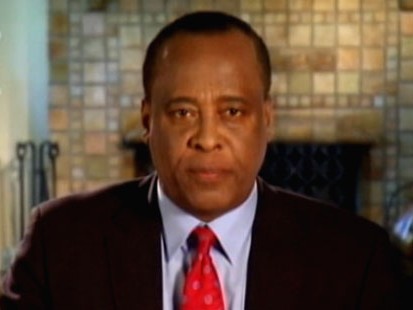 Defense attorneys not affiliated with the case said the prosecution ultimately will have a difficult case to make once they go to trial.
"The prosecution has to prove gross negligence and that Dr. Murray acted recklessly," said Laurie Levinson, a professor at Loyola Law School.
"They have to show more than just malpractice," she said. "They have to prove criminal negligence. That's not going to be easy. Terrible accidents happen all the time. Was [Murray] warned that something could happen? Did he know the risks?"
Involuntary manslaughter, she said, was "the lowest level of homicide in California," carrying a potential sentence of 2 to 4 years in prison.
Murray has been the principle subject of a months-long homicide investigation into the pop star's June 25 death.
According to police reports, Murray found Jackson, 50, dead in the singer's Los Angeles rental home before administering cardiopulmonary resuscitation and requesting that a Jackson employee call 911.
In October, the coroner's office released a statement saying Jackson died from an overdose of the hospital-grade anesthetic propofol.
The coroner also cited the powerful sedative benzodiazepine as contributing to the singer's death. A toxicology screen and search of Jackson's home found several other drugs in the singer's body and bedroom.
Murray was hired to accompany Jackson for a scheduled series of concerts to be held in London last summer. Jackson died just weeks before the tour was to begin.
Murray has denied any criminal wrongdoing.
"We continue to maintain that Dr. Murray neither prescribed nor administered anything that should have killed Michael Jackson," said Miranda Sevcik, a spokeswoman for Murray's legal team.