Amatuer singers the world over are passionate about karaoke, so much so that participants are increasingly turning violent when the notes or song choices fail to please.
Just last week, a karaoke dispute at a well-known Stamford, Conn., sports bar turned into a brawl, according to police.
Shortly before midnight on Sept. 23, a woman took to the stage at Bobby Valentine's Sports Gallery Café to sing a Spanish karaoke song. A group of women soon began hurling insults and heckling the singer.
After words were exchanged, six women rushed the stage, knocking the victim down then punching and kicking her, police said. It's not clear whether the women were enraged by the victim's song choice or her singing. All six alleged attackers were charged with assault and breach of peace.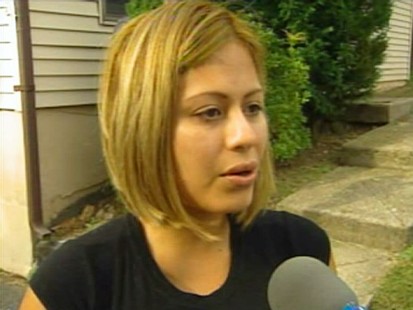 The Connecticut incident is only the latest in a series of karaoke-fueled assaults that have occurred around the globe.
Last November in Wisconsin, a 24-year-old man assaulted two men "over one's ability to sing karaoke," according to police records. The song in question was "Holy Diver," a heavy-metal anthem sung by Ronnie James Dio.
And in August of 2007, a 21-year-old woman attacked a man singing Coldplay's "Yellow" because she didn't like his singing or the song, according to police notes.
In Asia, where this musical form of entertainment is even more popular, several killings tied to karaoke have been reported.
In December 2008, a Malaysian man refused to stop singing and get off the stage at a local karaoke bar. After he continued to hold on to the microphone several audience members rushed the stage and stabbed him to death.
In Bangkok, according to press reports, a man went berserk and shot eight people dead. The alleged reason? He was sick of listening to John Denver's "Country Roads" –- an extremely popular karaoke song in Thailand.
Some bars in the Philippines reportedly took Frank Sinatra's "My Way" off their playlists because it led to too many disputes.
One might be forgiven for wondering just what it is about an amateur taking the stage in a bar to sing a favorite song that could spark such violence. Alcohol may play a role of course, but there may be something more.
Karaoke's Popularity
Raina Lee, author of "Hit Me with Your Best Shot: The Ultimate Guide to Karaoke Domination," has spent a lot of time studying karaoke culture. Lee says that our musical tastes can define us -- who we like to listen to can say a lot about who we are as a person.
So, a Def Leppard fan may not appreciate your heartfelt rendition of Mariah Carey's "Love Takes Time." Or a Mariah Carey fan may love the song so much she might consider your failure to hit the high notes a sacrilege. "There is definitely a lot of drama in a karaoke room," said Lee.
"People really feel a sense of ownership over their songs. Karaoke is this form of expression where anyone can have their three and a half minutes of fame," Lee added.
And these days, it seems, everyone wants to. With the popularity of shows like American Idol, karaoke is booming. "It's a way for people to perform in this star-obsessed culture," said Lee. "If you can take over a bar for a few minutes… it's low risk and can be really gratifying if you sing and people think you're really great."
At Iggy's Karaoke Lounge and Grill in New York City people wait for up to an hour and a half to belt out Bon Jovi. "In 15 years I've never had an altercation. I've had other bars with pool tables and that can be a problem. I've taken out pool tables because never know what people are going to do with a pool cue, but with karaoke, it's never been a problem," said Iggy, who doesn't use a last name.
Karaoke DJ Brooke Edwards said "Don't Stop Believin'" by Journey is by far the most requested song. Edwards has to play it as often as four to five times a night. "Living on a Prayer" and "Wanted Dead or Alive" by Bon Jovi are also popular choices. For women, "Girls Just Want to Have Fun" by Cindi Lauper and "Love is a Battlefield" by Pat Benatar are also "pretty big," said Edwards.
And for an older crowd Gloria Gaynor's "I Will Survive" is a popular request.
Which, given the passion that some people bring to the karaoke lounge, may be a hopeful choice as well.