Andrew Koenig's family made a public plea for the "Growing Pains" actor's safe return, even as Vancouver police say they have no substantial leads to his whereabouts.
"You are loved, you count, you matter," Koenig's mother Judy Koenig said Wednesday, addressing her son from police headquarters in Vancouver, British Columbia, 10 days after he was last seen.
His father, "Star Trek" actor Walter Koenig, added: "I just want to know you're OK. If it means you just want to stay here, that's OK. You don't have to come back. Just let us know that's your intention."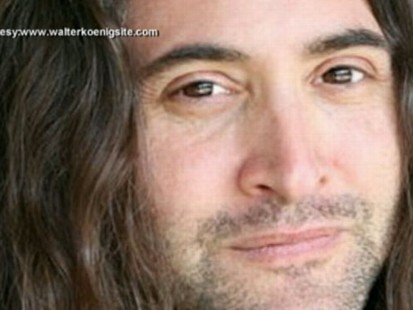 "We think he's probably in a very depressed state," Judy Koenig told reporters.
Walter Koenig told the media his son stopped taking anti-depressants a year ago.
Asked if Koenig might try to hurt himself, Walter Koenig replied, "I think it's almost impossible not to explore that as one of the options."
Then, with tears welling in his eyes, he added, "There are so many people out there who really care about him."
Later, on Wednesday night, Walter and Judy Koenig were scheduled to appear on "Larry King," but, for reasons unknown, left the set just before the interview.
"For some reason unbeknownst to anyone, Walter Koenig, the father of the missing Andrew Koenig, and Judy Levin-Koenig... left the studio in Vancouver," King said during the broadcast.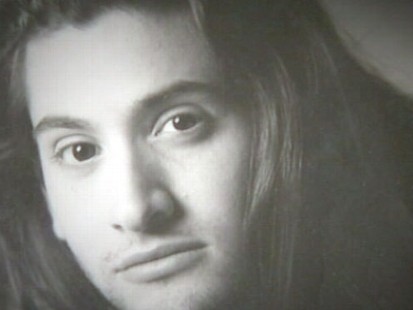 "We checked them out, they were prepared to go on, I said 'hello,' they said 'hello,'" he continued. "We said we'd be on in two minutes, they said 'fine.' And they got up and left, for reasons unknown."
Koenigs' parents went public with their concern for their son earlier in the week when they appeared on "Good Morning America" and the "Today" show. Koenig's sister Danielle appeared on CBS' "The Early Show" and "Larry King Live."
Vancouver police constable Tim Fanning is hopeful that Koenig will see the outpouring of love and concern from his family and friends and get in touch with them.
"We're hopeful that Andrew is still fine, that we're going to find him safe and sound," Fanning told ABC News. "It's a mystery right now. Here's a guy always in contact with family and friends and all of a sudden he cuts off all that contact. Perhaps he wants to just lay low."
Fanning said police do not suspect foul play.
Koenig, 41, who played Richard "Boner" Stabone on the 1980s sitcom, was reported missing by his parents Feb. 18.
Vancouver police say he was visiting friends in West Vancouver when he disappeared Feb. 14. He did not show up for his return flight to California two days later.
That same day, Feb. 16, Walter Koenig who played Chekov on "Star Trek," received a letter from his son, which concerned him because of its "despondent tone."
"He's been depressed," he told ABC News. "He's trying to get ahead in this business and he's been working at it a long time."
Koenig largely dropped out of the spotlight after playing the role of the goofy sidekick to actor Kirk Cameron's Mike Seaver on "Growing Pains." After several smaller movie and television roles, he found work as a video producer and editor.
Long Battle With Depression
Lance Miccio, who has known Koenig for seven years and collaborated with him on multiple projects, said Koenig's depression was "something he dealt with."
"He faced it, didn't shirk it," Miccio told ABCNews.com. "He received treatment for it. It was a day-to-day thing that was woven into his fabric. It never affected his work. Maybe he was a little more grouchy than usual. But he was able to deal with it.
"I don't think anything happened," Miccio said. "There was no trauma. It was just something he dealt with."
Koenig's father concurred on his Web site, where he has been posting information about his missing son.
"I think it's something that has been a part of his makeup for a long time. There's no single trauma. There's no episode. There's nothing of that nature," he wrote.
He added "drugs were not an issue."
Miccio said Koenig wasn't married but dated. "He had an active social calendar," he said, "and was extremely close to his family."
But it appears that his family and friends were not aware until after he left for Vancouver that he may not have planned to return to California.
Miccio said Koenig sold or gave away all of his possessions, gave 30-days notice to the landlord of the Venice, Calif., apartment that he rented for 14 years and told a mutual friend that he was going to Vancouver to "start over."
While Miccio was out of town, Koenig dropped off a bag of belongings and gifts at Miccio's door. "He hooked it on my doorknob – a plastic bag of video tapes and stuff we had worked together on. Even gifts I had given him. He just returned everything, with no note or anything."
Judy Koenig told reporters the last time she heard from her son was when he left a message on Feb. 8 or 9 asking how she was recuperating from recent surgery.
Longtime friend Jenny Magenta, who was the last to see him in Vancouver, said Koenig came to stay with her on Feb. 10, after visiting mutual friends in Toronto. She last saw him on the evening of Feb. 14.
Friends Hope for Best
"That night I went to bed and in the morning he was gone," Magenta said.
She said Koenig left a note that said simply, "Thank you, Andrew."
According to his father's Web site, Koenig's phone received a text message and he made a bank transaction.
Police have scoured the 150 miles of trails of a 1,000-acre park since last weekend but have come up empty.
Miccio said Andrew has ventured solo into the Vancouver woods before but usually in the summertime and he's always been in contact with family and friends.
"I don't want to speculate on what may have happened," Miccio said. "My hope is he went into the woods and went off the grid."
Jason Stine from ABC News contributed to this report.