"Alien: Covenant" star Billy Crudup said people have been mispronouncing his name his entire life -- and starring in dozens of films hasn't seemed to help people get it right.
Interested in
Popcorn?
Add Popcorn as an interest to stay up to date on the latest Popcorn news, video, and analysis from ABC News.
The problem began when he was a kid, Crudup explained during a recent appearance on ABC News' "Popcorn With Peter Travers."
"I tried to explain to kids when it was happening that there used to be an umlaut over the name. It was a German name," Crudup said. "But you say the word umlaut in fourth grade, that's another smack. So you just learn to live with whatever you get."
For the record, Billy's last name is pronounced CREW-dup, not CRUD-up, he said.
WHAT TO KNOW
Billy Crudup appears on Popcorn with Peter Travers
Download the all new "Popcorn With Peter Travers" podcasts on Apple Podcasts, Google Play Music and Stitcher.
According to Crudup, 48, who has starred in hit films like "Almost Famous," "Jackie" and "20th Century Women," even movie announcers sometimes get it wrong. He recalled hearing one announcer call out his name dramatically but incorrectly at a movie preview.
"You kind of think well, I can't argue with that," Crudup joked.
In his newest role, Crudup plays a scientist who is also a man of faith in the Ridley Scott outer space thriller, "Alien: Covenant."
"He's somebody who seems to be guided by his own belief system, his own notion of how we were created and where we came from," Crudup explained. "And then when challenged by these unthinkable obstacles, loses that faith and has to regain his own sense of authority and strength."
The film is packed with creepy creatures, blood, and gore. And while Crudup hasn't decided if he'll let his 13-year-old son watch the film yet, he did use his new role to score a few points, saying this is the first time his son has been excited about one of his roles.
"He's mostly excited because it's not another one of me sitting around with someone talking about my feelings," Crudup said.
"So I got to bring him to Australia. And he got to see some of the creature shop and the effects. It bought me three weeks of coolness," he added.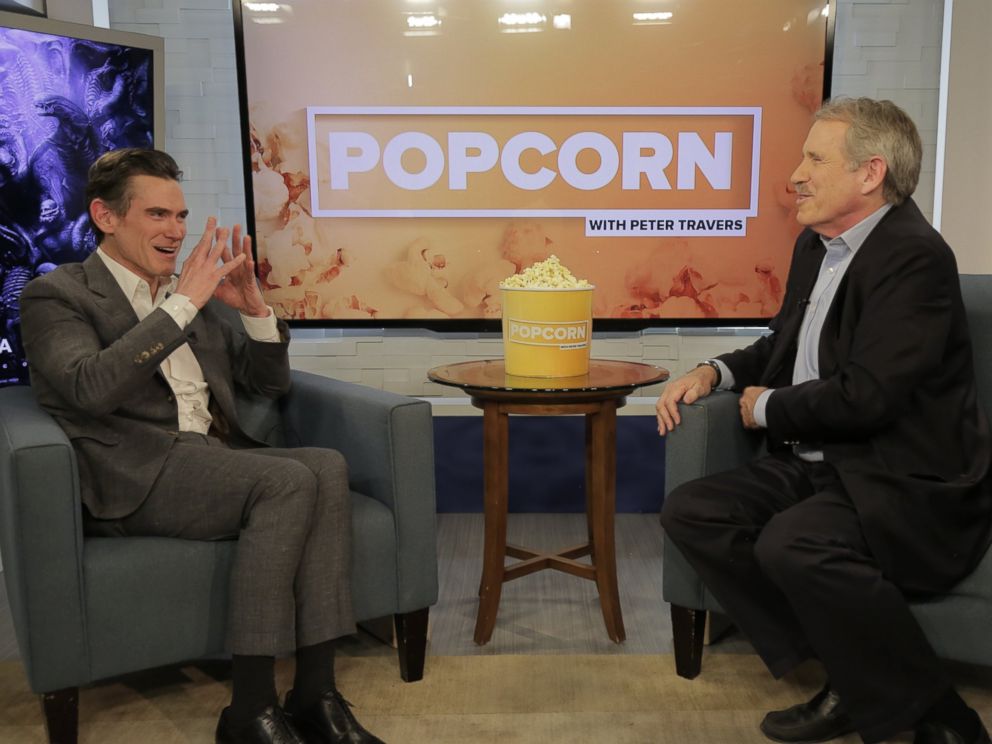 "I was also giddy about seeing that stuff," the actor explained.
He said he hadn't previously been a part of a film where there was so much "artistry" in the production design.
"The artifacts that they were creating for this were so extensive and beautifully rendered that you feel like you're at some kind of museum exhibit. So it was pretty cool," Crudup added.
Be sure to watch the full interview with Billy Crudup and Peter Travers in the video above. "Alien: Covenant" hits theaters everywhere today.