For the new generation of filmmakers taking up the "Star Wars" mantle from the franchise's creator George Lucas, it can be a daunting challenge.
Interested in
Star Wars?
Add Star Wars as an interest to stay up to date on the latest Star Wars news, video, and analysis from ABC News.
But for Gareth Edwards, the director of "Rogue One: A Star Wars Story," it was crucial that Lucas liked his take on the standalone film that takes place right before the events of the first-ever space opera, "A New Hope."
During a Reddit AMA on Monday, Edwards opened up to fans a bit on how his interaction with Lucas went during filming and what he said Lucas thought about the movie.
"He came to visit Pinewood before we started filming," Edwards told fans during the chat. "To take the pressure off us, I had posters in my room of the previous 'Star Wars' spin-offs - 'Caravan of Courage: An Ewok Adventure' and the 'Star Wars Holiday Special' ... my main goal when he came in was to try and stop him seeing these ... my second goal was him liking the film."
Later on, Edwards said how happy he was to hear after the film was finished, Lucas approved. "Rogue One" hit theaters this past December and has surpassed $1 billion in worldwide ticket sales.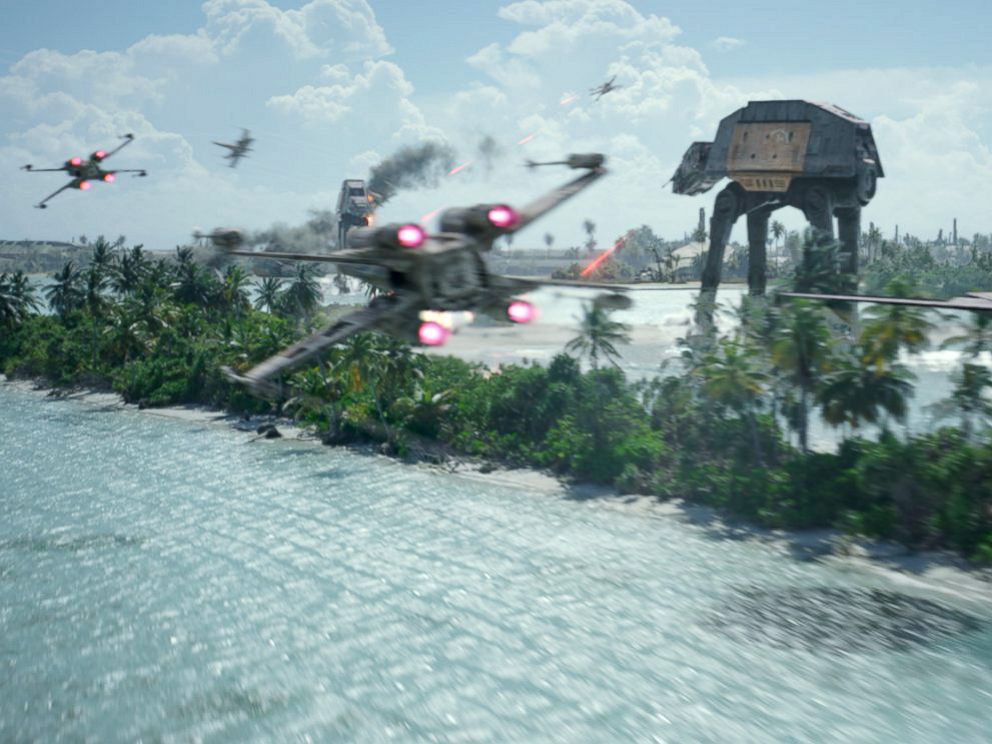 "The biggest relief in the world. George Lucas is GOD," he said of the creator's positive reaction. "Without him, [none] of this would exist. I would have traded his positive review for everyone else in the world if I'm honest."
As far as his favorite hidden gem in the film, Edwards said it involves himself.
"I'm very bias[ed] ... but my cameo would be my favorite ... I don't want to give it away, but let's just say he was probably the savior of the entire rebellion ;)" he wrote.
Without revealing too much, Edwards is featured at the end of the film and is crucial to getting the Death Star plans into the right hands and away from one specific Sith Lord.
ABC News and Lucasfilm are both part of parent company Disney.