Lindsay Lohan's a free woman once again.
The 24-year-old actress was released from UCLA's Neuropsychiatric Hospital after serving just over three weeks of her court-ordered 90 days of in-patient treatment.
According to Radaronline.com, who first reported Lohan's release, the 24-year-old actress was escorted out of the facility's back door into a waiting limousine on Tuesday afternoon. She checked into the hospital on Aug. 2.
An unnamed source told People magazine that Lohan was "out and doing really well." The magazine also reported that Lohan's now a part of UCLA's outpatient program, which has strict rules for patients.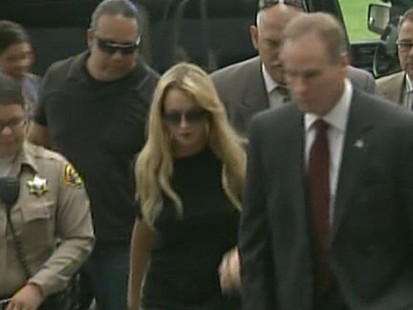 While in rehab,
doctors reportedly discovered
that the actress doesn't suffer from ADHD or bipolar disorder, and that improperly prescribed Adderall might have been to blame for her erratic behavior.
Prior to her stint at UCLA's Medical Center, Lohan spent 13 days in jail at Los Angeles' Lynwood Correctional Facility. She was sentenced to 90 days in jail and 90 days of in-patient rehab in July for violating her 2007 probation. According to the L.A. County Sheriff's Department, good behavior on her part and overcrowding in L.A.'s prison system led to her early release from Lynwood.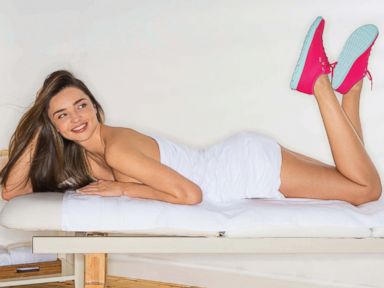 For Lohan, rehab facilities have almost served as a second home. She first admitted herself to the Wonderland Center in January 2007 and spent 30 days there. After racking up a DUI arrest in May of that year, she checked into the celebrity-friendly Promises Treatment Center for 45 days.
A second DUI arrest in 2007 sent Lohan to Utah's Cirque Lodge Treatment Center, where she famously staged a photo shoot with OK! magazine, which distributed pictures of her practicing yoga on the lawn and riding horseback, presumably sober.
While Lohan's been out of the Hollywood hustle for weeks, now that she's free from rehab and jail, she's got a host of projects to keep her busy.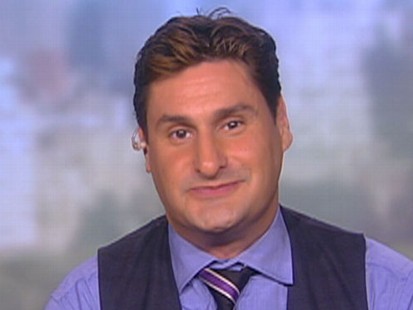 Before beginning her jail stint, Lohan
reportedly
managed to lock down post-sentence tell all interviews that will earn her seven figures. Expect a major TV sitdown once her false eyelashes and hair extensions are back in place.
Lohan's rehab run ended just in time for her to promote her latest film, Robert Rodriguez's "Machete," which hits theaters September 3. A promotional poster for the film plays up her bad girl streak, showing her in a nun's habit, licking a gun.
Next up for the "Mean Girls" and "Georgia Rules" star: filming the biopic "Inferno: A Linda Lovelace Story," in which she plays porn star Linda Lovelace. Besides acting, she's got her 6126 clothing line to keep her busy, as well as her budding music career -- shortly before heading to jail, a previously unheard song of hers leaked, aptly titled "Too Young to Die."