Rapper Macklemore is heading back on tour with music from his new solo album.
The Grammy award-winner stopped by "Good Morning America" today to discuss his upcoming performances and the music video for his song, "Glorious."
In the video, which has been viewed over 28 million times on YouTube, Macklemore surprises his grandmother, Helen, in California for her 100th birthday.
The pair drive around the neighborhood, dance, sing karaoke and even throw eggs at another person's house.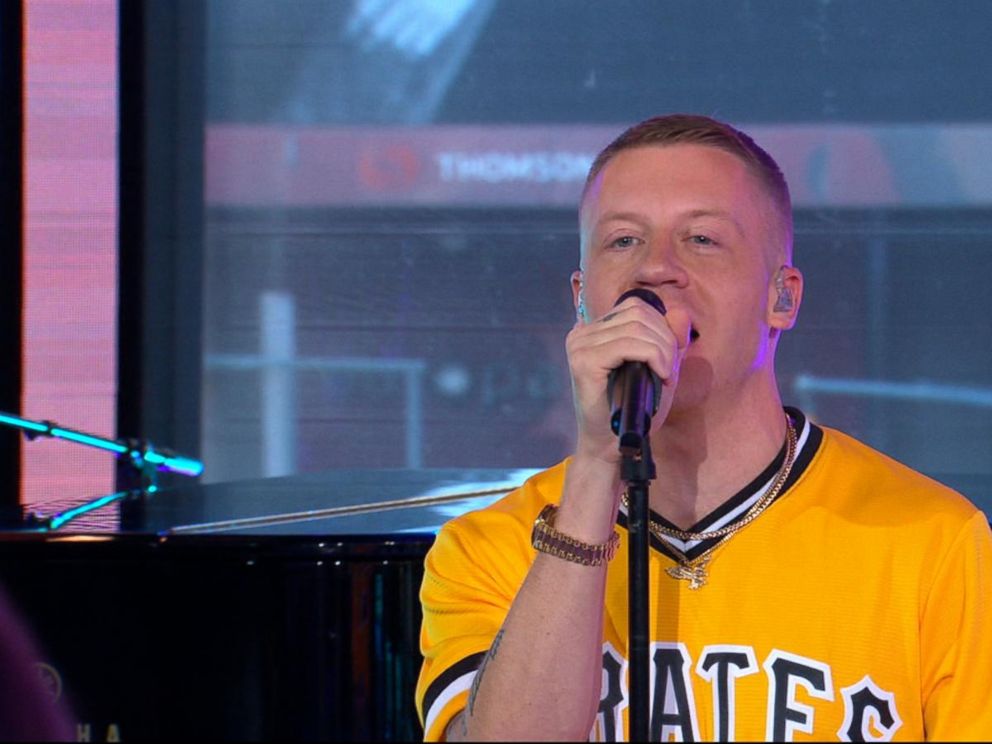 "I don't know if it was her [idea], I think I pretty much told her everything we were going to do," Macklemore said of his grandma. "It was my aunt's house."
In addition to "Glorious," Macklemore has another single out, titled, "Marmalade."
"The album is turned in," he said. "The tour got announced yesterday, so [we'll be] doing America first then we'll go over to Europe and Australia, New Zealand and ... hit the world."
Tickets to Macklemore's "Gemini Tour" go on sale Friday.