Sometimes the act of covering something up can have more of an impact than what's actually being concealed.
Melanie Griffith did her best Basquiat impression on Tuesday night at Italy's Taormina Film Festival and used some sort of cover up to conceal her ex Antonio Banderas' name on her heart tattoo, which she has on her right arm.
The heart part of the tattoo was in tact, just Antonio was covered up.
(For those that don't get the reference, Basquiat was an artist in the 1980's who used to paint over logos to make a statement.)
Read: Melanie Griffith Files for Divorce From Antonio Banderas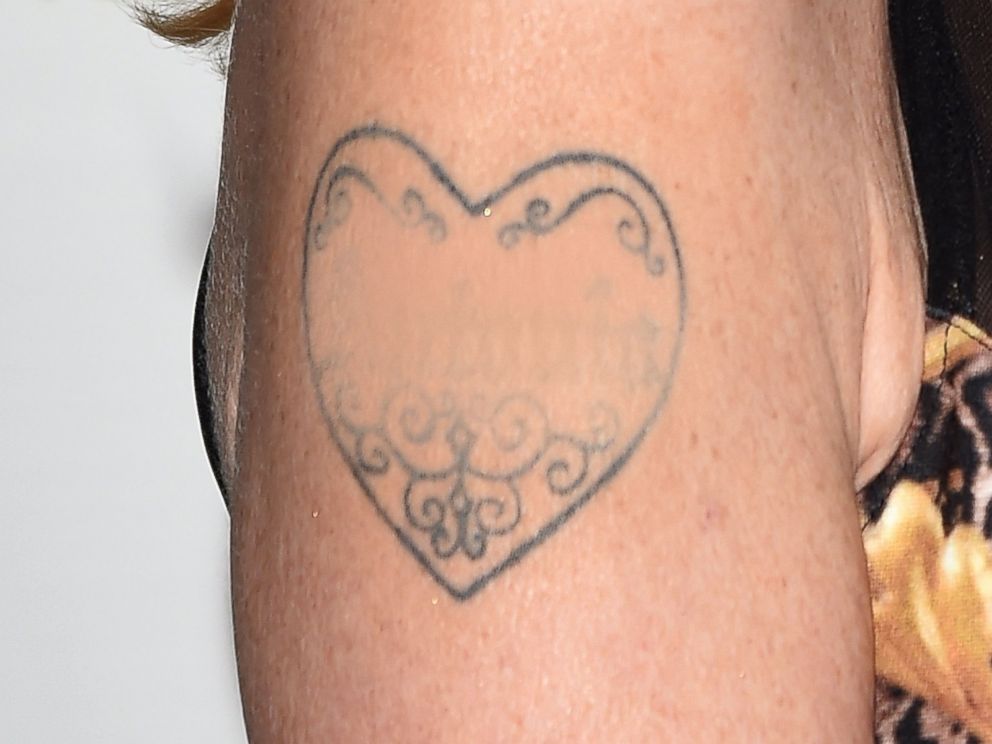 Related: Teary Griffith Mourns Dad's Death
Griffith and Banderas announced just over a week ago that they were separating after 18 years of marriage.
"We have thoughtfully and consensually decided to finalize our almost twenty years marriage in a loving and friendly manner honoring and respecting each other, our family and friends and the beautiful time we have spent together," the couple told ABC News in a statement.
Last night, the newly single Griffith, 56, otherwise looked amazing in a leopard dress.