Michael Bublé and his wife, actress Luisana Lopilato, have welcomed their first child -- a boy -- the singer confirmed.
"Overjoyed and filled with gratitude at the arrival of our son Noah Bublè," Bublé posted on Instagram Tuesday. "Born this morning, August 27th at 2:26 am in Vancouver, Canada."
In the days leading up to the baby's birth, the performer, 37, was sure to stay close to home, especially since Lopilato, 26, once experienced "seven hours labor" during a false alarm, he told the AP.
Watch Michael Bublé Sing to His '"Pretty Baby"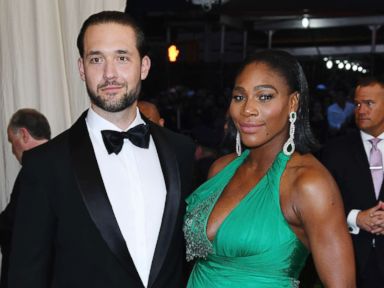 "I don't know what to expect, because obviously, I've never expected before, so I'm just really enjoying it,"
he told ET Canada
a few days before he became a dad. "Neither one of us are anxious. We're just excited. We can't wait to know what it's like! We can't wait to meet this little guy."
Bublé acknowledged, however, that giving birth in Canada was "scary" for his wife, who hails from Argentina.
Michael Bublé Talks Baby Names!
"She's in a country that's not her country. People are speaking a language that's not her first language, so I'm her whole family here," he said. "She's got a good support system."
As will their baby, although his parents have different ideas about what he'll grows up to be.
"She says he's going to be a tennis player, or he will be a football player," he said. But Bublé hopes he'll stay true to his Canadian roots. "He will play for the Vancouver Canucks [hockey team]. He will be the smallest power forward ever."