Monday night in Manhattan marked a milestone for many New York women, with the premiere of the most-anticipated chick flick of the season, "Sex and the City 2."
Outside Radio City Music Hall, thousands of women braved a muggy city evening during rush hour. Sandwiched against police barricades, fans formed a veritable sorority as they sweat through their foundation and mascara, chanting "Carrie, Samantha, Charlotte, Miranda!" over the din of honking taxicabs.
When the leading ladies, Sarah Jessica Parker (Carrie Bradshaw), Cynthia Nixon (Miranda Hobbes), Kim Cattrall (Samantha Jones) and Kirstin Davis (Charlotte York) actually appeared, Parker, dressed in a whimsical neon-yellow colored gown, walked boldly away from the red carpet toward her public, embracing women who pleaded for autographs.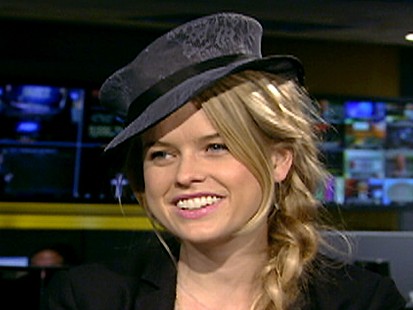 "It's almost like she's Jesus," one reporter said, laughing, as the press looked on, transfixed. Later, when Parker, Nixon and Cattrall bypassed most of the media, waving apologetically, reporters grimaced. Thankfully, unlike their female co-stars, the leading men in the movie took the time to dish on what fans can expect from the sequel.