Capsules of the best in film, music and TV:
Movies
Leave it to Jason Bateman, the sultan of snark, to turn his upcoming political saga into something worthy of a Lifetime movie.
Ask him about his character in "State of Play," and Bateman answers: "I play a bisexual fetish club promoter with an OxyContin addiction."
Not quite. In fact, in the Kevin Macdonald-helmed drama based on the British miniseries, he's a reporter chasing down a story about the murder of a congressman's girlfriend.
The movie has been something of a game of musical chairs. Ben Affleck replaced Edward Norton as the politician caught up in the murder drama, and Russell Crowe stepped in for Brad Pitt as a pol-turned-journalist.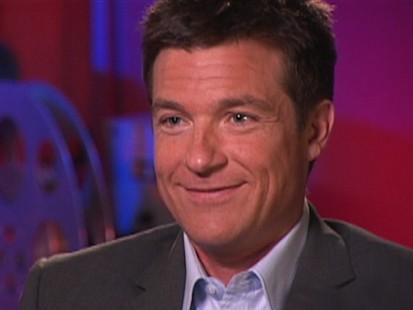 "It's just a classic political thriller dressed up in modern-day conflict and modern-day jeopardy. It's as frightening as "All the President's Men," but the 2008 version," says Bateman.
For Bateman, joining the blue-chip venture, even though the key players were switched out, was a no-brainer.
"It was something that was as quick a yes as I gave on Hancock. It's just a fantastic opportunity for me. I'd take a small role in a great project over a large role in a mediocre project."
"State of Play" is due from Universal in April.
-Donna Freydkin
Music
The "Grateful Dead" rises from its storied past on a three-disc set that recaptures three historic shows at the foot of the Great Pyramid in Giza. "Rocking the Cradle: Egypt 1978", due Sept. 30 on Grateful Dead Productions and Rhino ($34.98), contains three hours of music on two CDs, plus a DVD with "Fire on the Mountain", "Deal", "Bertha" and 10 other songs from the final show (shot during a lunar eclipse) and previously unreleased "Vacation Tapes" of the band before the trip.
Only three of the 18 CD tracks have been released earlier. Fans who pre-order the set from Dead.net get an exclusive eight-song bonus disc with more unreleased performances, including "Eyes of the World".
Speaking of which: The first band to perform at the Egyptian site ended its run on Sept. 16, 1978, the day before the Camp David peace accords were signed after weeks of secret negotiations.
Edna Gundersen
Television
Woof! Woof! Woof!
Arsenio Hall returns as a TV regular this fall as host of MyNetworkTV's reality series "Funniest Moments".
"Moments" hopes to parlay amateur videos — both from YouTube-style shorts and those submitted by viewers — into comedy gold.
"We're in the embryonic stages," says Hall, 53. "But the premise is the Internet meets TV. A lot will be taken from the Internet, but we might even create our own junk."
MyNetwork TV has scheduled the show for Wednesday nights but has not announced a premiere date or time.
Hall also is doing voice work for the animated Igor, in theaters this fall. He hasn't had a regular TV series gig since playing a streetwise detective on the CBS dramedy "Martial Law" from 1998-2000. Previously, he spent five years as the late-night host of "The Arsenio Hall Show". And aside from performing stand-up at nightclubs, Hall has appeared occasionally in comedy spots for "The Tonight Show With Jay Leno". On Wednesday nights, Hall appears on "The Tim Conway Jr. Show" on KLSX radio in Los Angeles.
"Everybody says, 'Where have you been?' But my life is really about picking and choosing what I want to do," says Hall. "I just do what's fun and easy. God gave me everything."
-Gary Strauss