In the eight long years of the Bush presidency, one man has been there for it all, but you've probably never heard of him.
He's seen aides, advisers, and officials come and go. But he's still standing.
"Karl Rove, Karen Hughes, Colin Powell, Gordon Johndroe, which one of these doesn't belong in that list?" Gordon Johndroe joked.
Johndroe is one of the few administration workers who has been there every second of both terms.
In the revolving administration door, his tenure is extremely rare. How has he lasted, while others haven't?
"Maybe they're smarter than I am. I don't know. I've just been very lucky and blessed in many ways," Johndroe told "Good Morning America."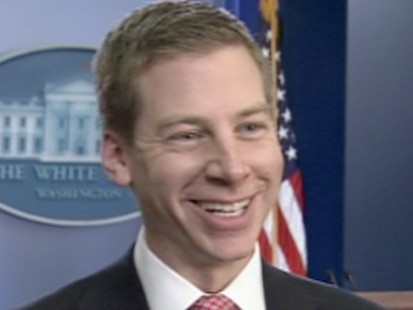 In fact, his service began even before the Bush presidency. The 34-year-old Texas native started working for George W. Bush in 1997, right out of college, and has now spent nearly a third of his life, literally, working for the Bush family.
You may have seen him recently talking about the crisis in Gaza as spokesman for the National Security Council, but he has actually held six different jobs for Bush over 12 years. From junior campaign aide to then-Gov. George W. Bush, to spokesman for Homeland Security, to spokesman for the first lady.
Over the years, Johndroe says that a good amount of needling goes on back and forth between the president and his staff in order to maintain some levity.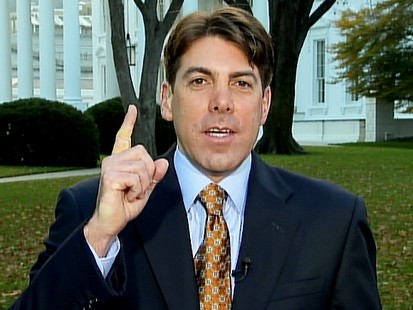 On his first day, Johndroe found that his new office was a closet previously used by Nixon to contain his pets, and when Bush came by to welcome the new staff he poked his head in and said, "Looks like we're going to have to get you a smaller office!"
When asked about how to properly needle the president back, Johndroe gave this advice: "Usually a needle, followed by 'sir!'"
He has been through it all, from the good times to the painful.
Gordon was with the president on Sept. 11, 2001, but says the most trying day was Sept. 14, when the president spoke at the national cathedral.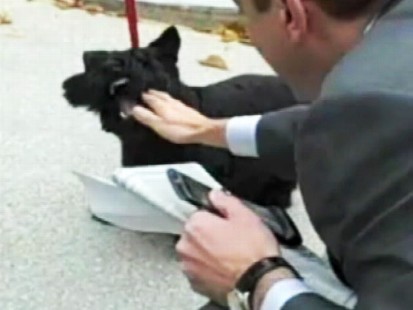 "I remember him saying we are in the middle hour of our grief and I just lost it," Johndroe said. "I sat down on one of the steps of the cathedral inside and just lost it."
If there is one important lesson he has learned over the years, it is that he knows how to keep a secret. But as the final days approach, he has decided to declassify one of the most protected secrets of this administration: the true nature of Barney the dog.
"I think America has been shielded from Barney somewhat. You know Barney is fickle," he said.
Fickle is one way to put it. Barney recently bit a reporter.
Johndroe has kept his feelings quiet, because of the president, who he says shows Barney unconditional love -- whether he deserves it or not.
Gordon says he is not sure what he will do next -- he will miss the job, but is excited to move on, and get a break from the constant pressure.
"It's like the end of a T.V. series or something. Put your box here, turn the light out, and then you walk out and you're done," he said.
"Except there won't be any re-runs."