In the year 2009, humankind rose to a new apex with the most perfect form of human expression: the high-five.
Jack Packard and Jake Szymanski, better known as the comedy duo Almost Twins, grew up together as cousins in Milwaukee, Wis. In 2007, they decided to make an instructional video, teaching people different ways to high-five. During shooting, they realized a fundamental truth that many great men in history have realized before them: the high-five needs no explanation. From that day on, they, along with Bob Turton (the one with the sunglasses, Jake is the one with the mustache, Jack produces), set forth to give the high-five its proper place in the Pantheon of man's achievement.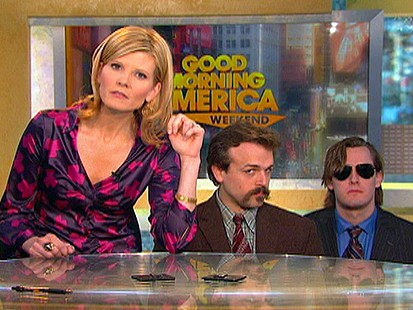 Their first release
caught the attention of Will Farrell at
FunnyorDie.com
. Soon they were called to
Hollywood to high-hive
with the likes of Ryan Seacrest, Jamie King and Mary Steenburgen. It wasn't long before they caught our attention with the release of
"High-Five Inauguration"
. Their Internet videos have garnered them over 2 million hits and their appearance on "GMA Weekend" in January cemented their place in
high-five history
.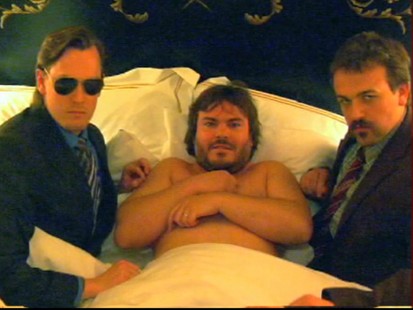 After their appearnce on "GMA Weekend," they stuck around to discuss some import issues facing Americans today: high unemployment, high deficits and high-fives.