Diane Henderiks' Mango Guacamole
Recipe Courtesy Diane Henderiks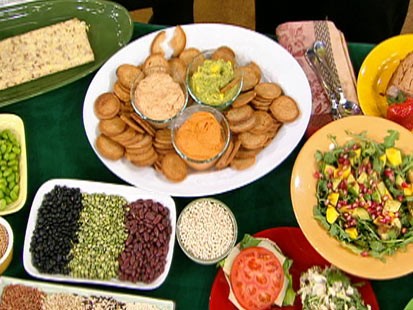 From the kitchen of Diane Henderiks
|
Ingredients
2 small avocados
1/4 cup onion, chopped
1 small jalapeno pepper, chopped
1/2 cup cilantro, chopped
1/2 cup tomato, chopped
3/4 cup mango, diced
1 teaspoon lime juice, freshly squeezed
1/4 teaspoon kosher salt
Cooking Directions
Place 1 tablespoon chopped onion, 1 teaspoon chopped jalapeno and 1/2 cup chopped cilantro in food processor, blender or mortar and pestle to form a paste.
Split the avocado in half lengthwise and remove seed. Slice in half lengthwise in 1/8 inch strips, then across to form a grid. Scoop it out of the skin with a spoon.
Add avocado to the paste and thoroughly mix together.
Fold in remaining ingredients (adding remaining jalapeno to taste).
Other Recipes That You Might Like