Citrus Vinaigrette
The Perfect Dressing for Your Everyday Salad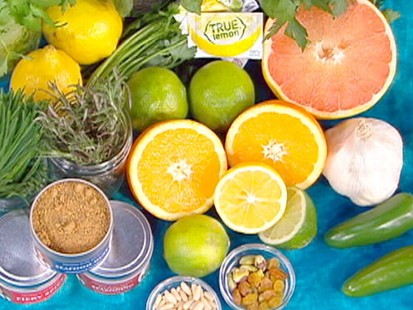 Tips and tricks for healthier cooking in the new year.
From the kitchen of Diane Henderiks
|
Ingredients
½C fresh squeezed orange juice
1t fresh squeezed lemon juice
2 medium garlic cloves, minced
2T fresh mint leaves, chopped
1T red wine vinegar
¼C water
¼C olive oil
½1t freshly ground black pepper
Cooking Directions
Combine all ingredients for dressing in a bowl and whisk well. Use as dressing for salad or drizzle over cooked veggies. Enjoy!
This recipe was styled by chef Karen Pickus for Good Morning America.
Other Recipes That You Might Like