Pesto Pasta
Enjoy Pasta Guilt-Free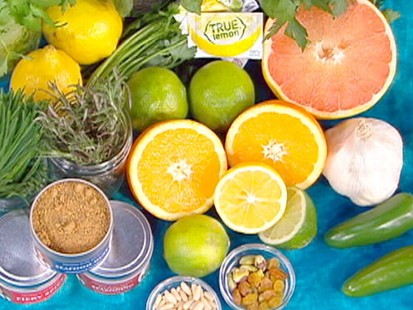 Tips and tricks for healthier cooking in the new year.
From the kitchen of Diane Henderiks
|
Ingredients
1 1/2 cups packed fresh basil leaves
1/2 cup fresh parsley leaves
2 garlic cloves
1/4 cup pine nuts
1/2 cup olive oil
veggie broth as needed
6 cups of cooked whole grain pasta
Cooking Directions
Combine basil, parsley, garlic, and pine nuts in a food processor and pulse until coarsely chopped. Add the oil and process until smooth adding broth by teaspoons to reach desired consistency. Transfer to bowl and stir in the cheese. Toss with pasta. Enjoy!
This recipe was styled by chef Karen Pickus for Good Morning America.
Other Recipes That You Might Like