Mario Batali's Asparagus Wrapped in Pancetta With Citronette
Start Grilling this Summer with a New Recipe from Mario Batali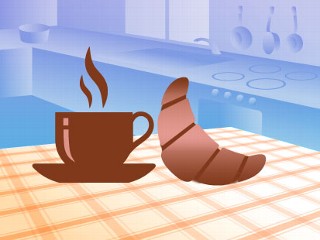 From the kitchen of Mario Batali
|
Summer has unofficially begun, making it the perfect time to invite some friends over and fire up the grill.
But for those backyard chefs who don't want to recycle old recipes, you're in luck. Mario Batali appeared on "Good Morning America" to share some of his new recipes.
A classic room-temperature antipasto, here with pancetta substituting for the traditional prosciutto, is transformed on the grill. You could stick with prosciutto, or even substitute really good bacon—not a double-smoked one, though, or the smokiness will overpower the asparagus.
Ingredients
2 pounds large asparagus (12 to 18 stalks per pound)
4 ounces thinly sliced pancetta
1 orange, grated zest and juice
2 teaspoons Dijon mustard
1/4 cup extra-virgin olive oil
Kosher salt and freshly ground black pepper
1 1/2 tablespoons fresh thyme, finely chopped
Coarse sea salt
Cooking Directions
Snap the tough bottom stalks off the asparagus. Unroll the slices of pancetta and lay them out on a work surface.
Lay an asparagus spear on a slight diagonal across the bottom of one slice and roll it up, covering as much of the stalk as possible but leaving the tip visible (if you are using jumbo asparagus, you may have a few slices of pancetta left over for another dish).
Place on a tray or small baking sheet and repeat with the remaining asparagus. Cover and refrigerate for 1 hour (this rest will help the pancetta adhere to the asparagus).
Preheat a gas grill or prepare a fire in a charcoal grill.
In a small bowl, whisk together the orange zest, juice, and mustard. Continuing to whisk, slowly drizzle in the olive oil until emulsified and smooth. Season with salt and pepper, and set aside.
Place the asparagus on the grill and cook, turning occasionally, until it is just tender and the pancetta is crisped, about 4 to 6 minutes. If the pancetta browns too much before the asparagus is cooked, move the spears to a cooler part of the grill.
Whisk the citronette again, and pour half of it onto a serving platter. Sprinkle with half of the chopped thyme and pile the asparagus on top.
Drizzle with the remaining citronette and sprinkle with the remaining thyme. Serve with a small bowl of coarse sea salt for dipping.
COURTESY: MARIO BATALI - ITALIAN GRILL (ECCO 2008)
Other Recipes That You Might Like