Dietician Lisa Drayer's Grilled Sweet Potato Fries
Indulge In A Guiltless Snack By the Author of the "Beauty Diet."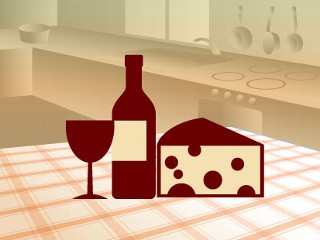 From the kitchen of Lisa Drayer, M.A., R.D.
|
A typical restaurant-sized portion of potato skins can be pretty caloric. Three wedges will add up to about 250 calories. If you make sweet potato fries instead, however, you can double the portion for more than 100 fewer calories. Try this healthy alternative for your next tailgate, courtesy of dietician Lisa Drayer's book "The Beauty Diet."
Ingredients
Nonstick cooking spray
1.5 pounds sweet potatoes, scrubbed
1 teaspoon olive oil
3/4 cup kosher salt
1/4 teaspoon hot red pepper flakes
Cooking Directions
Preheat a nonstick grill pan sprayed with nonstick cooking spray over medium heat.
Cut the potatoes into thick wedges (each one should weigh about an ounce and you should have about 24) and toss in a bowl with the oil, salt, and hot red pepper.
Place on the grill and cover with the lid of a pot or aluminum foil. Cook for 8-10 minutes on each side or until tender.
Yield: 4 servings (about 6 potato wedges each)
Recipe courtesy of Lisa Drayer, author of "The Beauty Diet," McGraw-Hill 2008.
Other Recipes That You Might Like