Gigi's Carrot Cake from Emeril Lagasse
An Unbeatable Holiday Dessert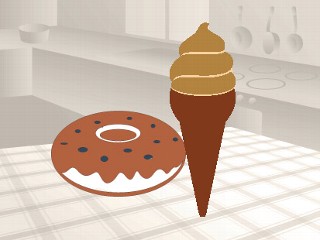 From the kitchen of Emeril Lagasse
|
With just two weeks left before Thanksgiving day, Emeril Lagasse came to GMA to share the recipe for this popular carrot cake, a crowd pleasing dessert for the big day.
Ingredients
Carrot Cake
3 sticks and 1 tablespoon unsalted butter
2 cups granulated sugar
2 cups all-purpose flour
2 teaspoons baking soda
2 teaspoons ground cinnamon
1 teaspoon salt
4 large eggs
1 teaspoon pure vanilla extract
3 cups carrots, grated
1 cup pecans, chopped and toasted
Icing
8 ounces cream cheese
1 stick unsalted butter
1 box confectioners' sugar (1-pound)
1 teaspoon pure vanilla extract
1 cup pecans, chopped and toasted
Cooking Directions
Carrot Cake
Preheat the oven to 350 degrees F. Butter 3 (9-inch) cake pans with 1 tablespoon of the butter and set aside. In a large bowl, cream the butter with an electric mixer. Add the sugar, and beat. In a medium bowl or on a piece of parchment, combine the flour, baking soda, cinnamon, and salt, and mix well.
Add the dry ingredients, alternating with the eggs, beating well after the addition of each. Add the vanilla extract and mix. Add the carrots and beat on medium speed until well incorporated, about 2 minutes. Fold in the nuts. Divide between the 3 cake pans and bake until set and a cake tester inserted into the middle comes out clean, 25 to 30 minutes. Remove from the oven and let rest in the cake pans for 10 minutes. Invert onto wire racks, remove from the pans, and let cool.
Icing
In a large bowl, cream together the cream cheese and butter until light and fluffy. Add the sugar gradually, beating constantly. Add the vanilla and pecans.
When the cake is cool, place 1 cake layer on a cake plate or stand. Spread the top with cream cheese frosting and top with a second and third cake layer, spreading the icing between each layer. Spread the icing around the sides of the cake and let harden slightly before serving.
Gigi's Carrot Cake, recipe courtesy of Emeril Lagasse © 2002.
Other Recipes That You Might Like