Apple-Raspberry Crisp
A Sweet and Crunchy Concoction from Emeril Lagasse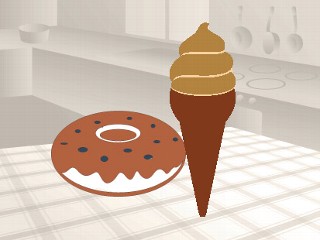 From the kitchen of Emeril Lagasse
|
Emeril Lagasse shared another amazing dessert recipe on Good Morning America. Try his Apple-Raspberry Crisp with Oat Topping, Vanilla Ice Cream, and White Chocolate Shavings.
Ingredients
5 apples (large, sweet and firm such as Braeburn), peeled, cored, and sliced into 12ths (about 2 1/2 pounds)
1 cup walnuts (lightly toasted and roughly chopped)
1 cup granulated sugar
2 tablespoons fresh lemon juice
1 teaspoon lemon zest (finely grated)
1/4 teaspoon ground cinnamon
18 ounces fresh raspberries (about 5 cups), wiped clean and bad berries discarded
1 cup old-fashioned oats
1 cup packed light brown sugar
1 cup all-purpose flour
1/4 teaspoon salt
1 stick unsalted butter (8 tablespoons), cut into pieces
Vanilla ice cream, as accompaniment
White chocolate (shavings or curls), garnish
Cooking Directions
Preheat the oven to 375° F. Lightly grease a 9 x 13 x 2-inch baking dish and set aside.
In a large bowl, combine the apples, walnuts, granulated sugar, lemon juice, and lemon zest and toss well to combine. Add the raspberries and gently stir to mix, being careful not to break the berries.
In a separate bowl, combine the oats, brown sugar, flour and salt. Blend in the butter using your fingers and mix until the mixture resembles coarse crumbs.
Spread the fruit mixture into the prepared baking dish. Sprinkle the crumb mixture over the top and bake for 15 minutes. Lower the temperature to 350° and continue baking until bubbly and the apples are tender, 30 to 35 minutes.
Remove from the oven and let cool for 30 minutes on a wire rack.
To serve, spoon the warm crisp onto plates and top each serving with a scoop of vanilla ice cream. Garnish with white chocolate shavings or curls, and serve.
Other Recipes That You Might Like