Kicked Up Guacamole
Bam! Cajun Fajita Fixin's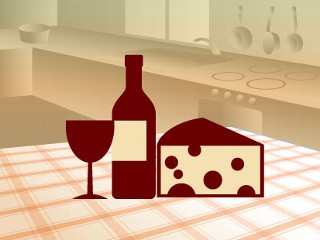 From the kitchen of Emeril Lagasse
|
It's hot out there, but not too hot to heat things up a little bit more with a sizzling summer dish.
Good Morning America's food correspondent Emeril Lagasse put his special stamp on a Mexican favorite: Guacamole.
Ingredients
2 Hass avocados (large firm-ripe), peeled, pitted and diced
1/4 cup white onions, minced
2 tablespoons fresh cilantro leaves, minced
1 1/2 tablespoons fresh lime juice, or to taste
1 teaspoon serrano chile, minced
1/4 teaspoon ground cumin
1/4 teaspoon garlic, minced
1/4 teaspoon salt
Pinch cayenne
Cooking Directions
In a large bowl, combine all the ingredients and mash with the back of a fork until mostly smooth with a few chunks. Adjust the seasoning to taste and serve.
Other Recipes That You Might Like