Mario's Charred Sweet Corn & Couscous
Cookout With Mario Batali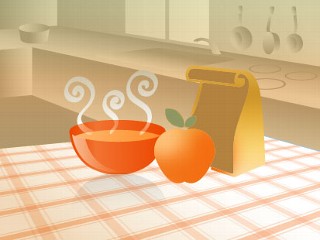 From the kitchen of Mario Batali
|
Mario Batali shared some of his favorite cookout recipes with Good Morning America. Whip up Mario Batali's Charred Sweet Corn & Couscous at your next summer barbecue.
Ingredients
1 1/2 cups Israeli couscous
2 ears corn, shucked
2 tablespoons extra-virgin olive oil
1/4 cup Parmigiano-Reggiano, freshly grated
Freshly ground black pepper, to taste
Kosher salt, to taste
Cooking Directions
Cook the couscous according to the package directions, and let sit covered, until the grain absorbs all the water. Preheat the grill.
Soak shucked ears of corn in cold water for 3 minutes. Remove from water and brush the ears of corn with the olive oil, season with salt and pepper, and place on the grill, turning every two minutes until all sides are nicely charred and the kernels are just beginning to burst. Remove the corn from the grill with tongs, and, when the ears are cool enough to handle, cut the kernels off the cob with a sharp knife.
Combine the blanched couscous and the sweet corn in a 12- to 14-inch sauté pan and cook over high heat until the stock boils and is mostly absorbed into the grain, about five minutes. Add the grated Parmigiano-Reggiano and salt and pepper and toss over high heat for one minute more.
Recipes courtesy of Mario Batali © 2003
Other Recipes That You Might Like